All evidence suggests that an A-Force movie is coming to the Marvel Cinematic Universe. Let's break down the obvious clues. A second Captain Marvel movie will likely premiere as part of the MCU's Phase 5. She-Hulk and Ms. Marvel are coming to Disney+ as part of Phase 4, and Jane Foster's Mighty Thor is destined to take the hammer from the God of Thunder in Thor: Love and Thunder.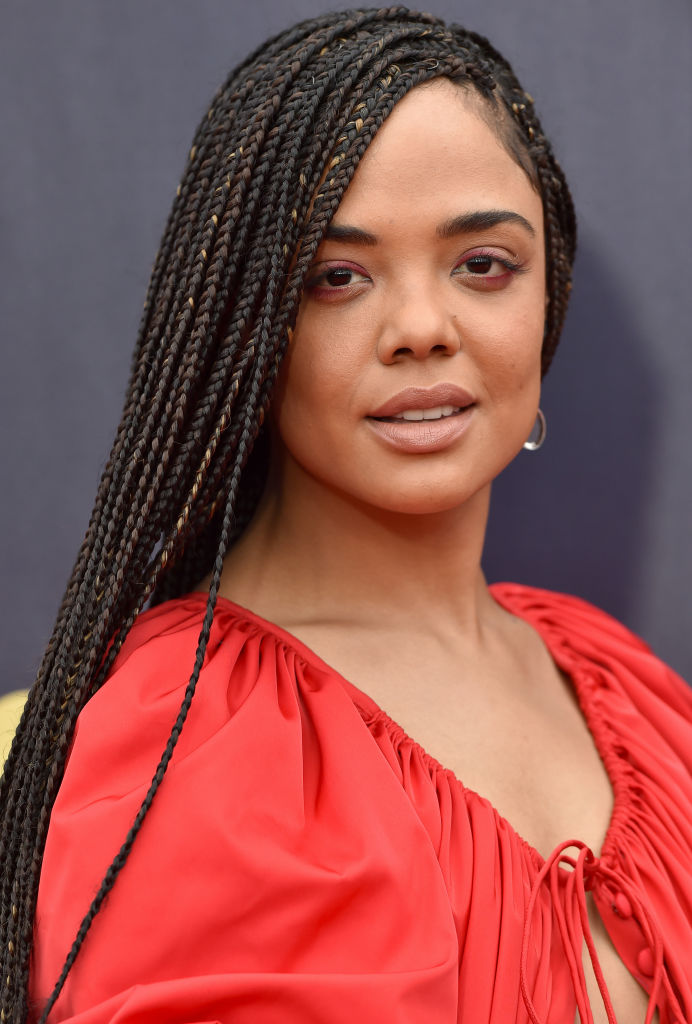 Not to mention, Scarlet Witch will play a pivotal role in Doctor Strange in the Multiverse of Madness and Valkyrie is set to become King of Asgard, broadening her responsibility to Asgard and various connected galaxies. In short, the team members needed to make such a team work are already present or soon-to-be present in the landscape. 
Though most theories argue that Captain Marvel will helm the A-Force — especially following Kevin Feige's comments that she will be at the center of the ever-expanding universe moving forward — it may make more sense for the assembly aspect to fall on Valkyrie, but why? Why do MCU fans feel that Valkyrie should be the one to put the team together? 
The A-Force may feel like a narrative stretch, an on-screen political agenda, if not handled appropriately 
Many fans took to Reddit to discuss whether an A-Force movie would work in the MCU and, though noting that such a team would make for movie magic, fans explained that most of the heroines are intimately connected to one or more male superheroes; meaning, the likelihood that all these men would simply be unavailable, or choose to skip out on a world-saving mission seems far-fetched. Fans stated:
I can't think of any reason that all of the women in the MCU would get together without the men joining in that doesn't come off cheesy.
…I'm sure an A-Force film would be great – but there would never be any reason for it other than to be political in the real world
Though many Avengers fans shared their skepticism, one possible narrative arc came to the forefront as a possibility — as it would feel logical given the current timeline (at least, to a greater extent than any other imaginable scenario). The storyline places Valkyrie at the center.
Why Valkyrie needs to assemble the A-Force in the MCU 
One comic book plot — with a bit of extension to align with the film landscape — could easily give rise to an all-female Avengers team, as it would hearken back to the preexisting warriors that Valkyrie was a part of. One fan explained:
Newly minted King Thor and #1 fan of the Valkyries tasks Valkyrie to reform the order of female warriors choosing the most formidable female fighters in Midgard and space. Title: "The Valkyries", based on the "Fearless Defenders" comic.
Another fan chimed in to explain why this is the only narrative that makes sense, stating:
This is basically the only storyline that I think would make sense. Anything else would be pandering, but we have an extinct group of all-female warriors and a sole survivor who's just been given a renewed sense of purpose. It would make sense for Val to reassemble the group, and it would make sense to start with all the new women she just met in the war against Thanos, which would justify why these character from wildly different places would wind up together.
In short, if Valkyrie assembles the team, the process will be intimately connected to the character's development in the saga and stand to represent her newfound importance to the landscape. Further, these groups of female warriors already existed, which would make bringing a new group together logical — filling a void and a responsibility that has been seized from Valkyrie. 
Source: Read Full Article