Peter Weber's season of The Bachelor will go down in history as the worst ever, according to fans. After a ridiculous turn of events, he was spotted with Kelley Flanagan.
Fans can barely keep up with who he is dating, and his ex-girlfriends are done with the drama as well. His ex-fiance, Hannah Ann Sluss, deleted all traces of Weber on social media on March 26, 2020, and now it looks like Madison Prewett is doing the same.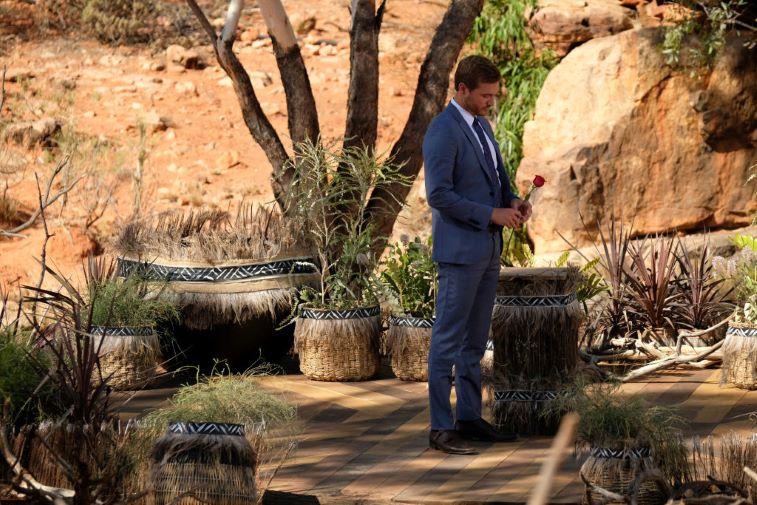 'The Bachelor' Peter Weber ended up single after his season
Weber's season of The Bachelor was ridiculous from the very beginning. His ex-girlfriend, Hannah Brown, almost joined as a contestant. He rewarded the women who brought the most drama by keeping them around longer — Victoria Fuller.
He sent home the one woman who seemed to be ready for marriage — Kelley Flanagan.
In the final rose ceremony, he proposed to Hannah Ann Sluss but broke up with her soon after. Then during the finale, he got back together with Madison Prewett, only to break up with her two days later.
https://www.instagram.com/p/B9qPjN1AjlJ/
As of March 13, 2020, fans were calling the entire season a waste of time since Weber ended up single, anyway.
Peter Weber was spotted with Kelley Flanagan in Chicago, Illinois
All the buzz in Bachelor Nation the past three days is over Weber and Flanagan walking around Chicago together while the country is in a lockdown over the coronavirus pandemic. Various photos are flying around from different sources. In one picture, Weber is giving Flanagan a piggy-back ride. They are very flirty, and many fans feel they have been together like this for a while.
Both Weber and Flanagan were also photographed at the same bar, during the same time on Super Bowl weekend. Fans also find it interesting that she was not invited to the "Women Tell All" filming, but was invited to the "After the Final Rose."
"Take one or two of those things and write them off as coincidence, but all of those things together— NO WAY they didn't at least hang out a few times and no way had she not met his family," wrote one fan on Reddit.
Madison begins to delete photos of her and Weber, following Hannah Ann's lead
On March 25, 2020, Weber and Flanagan were spotted together. The very next day, fans noticed that Hannah Ann removed all photos of Weber from her Instagram account. It looks like Madison might be doing the same thing.
"Madi archives or deletes the post of her and Peter's first one on one where she calls Peter 'the perfect guy,'" wrote another fan on Reddit.
As of today, Madison still has two posts remaining of her and Weber. One of them is her break up announcement, so it seems like she might want to keep that one up. Although many fans feel she should follow Hannah Ann's lead and rid herself of every trace of the pilot.
"She needs to remove every single post of him and then unfollow him," added another fan. "Then she'll really be making a statement."
Bachelor Nation is patiently waiting to see what Madison does next. Many fans would love to see her do an interview or podcast about her relationship with Weber.
Read more: 'The Bachelor': Fans Feel Peter Weber and Kelley Flanagan Were Together Since the Hannah Ann Breakup But Producers Didn't Like That Storyline
Source: Read Full Article