Mark Cuban of Shark Tank has proven himself as a business icon. As a renowned tech guru, NBA team owner, film producer, and reality star, Cuban has learned how to build successful brands that have earned him billions (that's 'billions' with a 'b').
The ABC star has often been forthcoming on the bumps in the road he's experienced during his professional journey and previously shared one particular incident that practically cleaned out his bank account.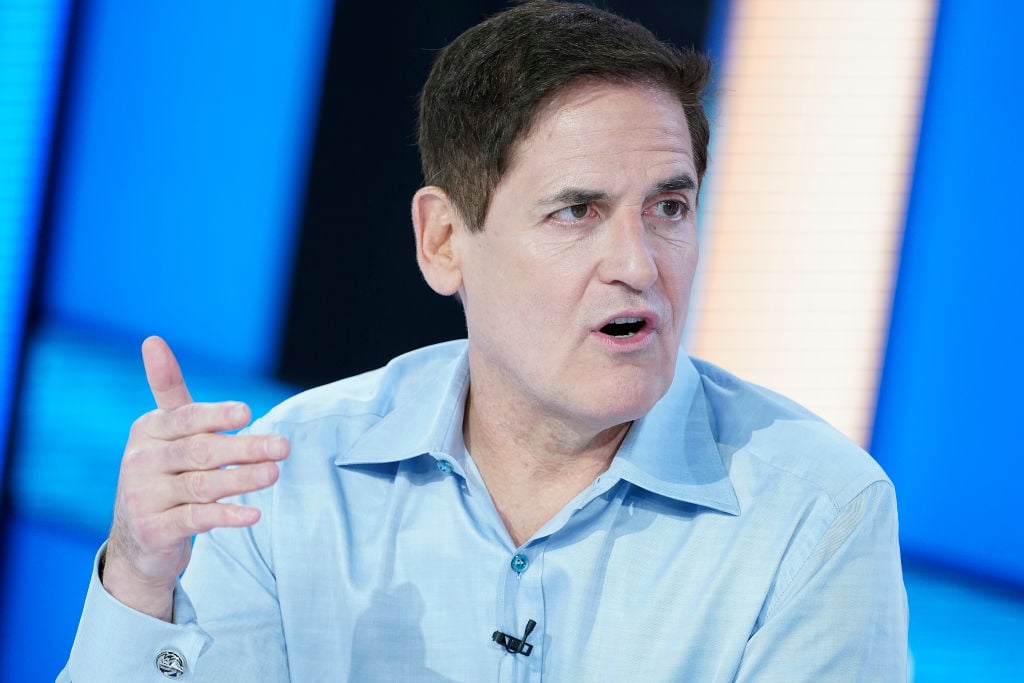 Cuban started from scratch
The Shark Tank star came from humble beginnings, growing up with working-class parents in Pittsburgh, Pennsylvania. "Nobody had high hopes for me," Cuban said, according to CNBC. "But I was a hustler."
Cuban truly did have to hustle to make ends meet when he was young, sharing how he had to share a three-bedroom apartment with five roommates and sleep on the floor when he was in his 20s. "I had one towel that I stole from a hotel that had holes in it. It was nasty," he said during an Oxford Union Q&A session in 2017. "There were times when I came home, the lights were turned off; I had my credit cards cut, you name it."
Yet Cuban always powered through, being committed to working hard and moving forward. "S*** happens," he said. "You have to get back to work, and you have to go after it, and you have to make the best of it."
Robbed by the receptionist
Cuban launched his first company, MicroSolutions, in 1990. Still in his mid-twenties, the business owner felt he had all operations under control.
"I was 24 at the time and we had $84,000 in the bank," he recalled, as reported by CNBC. "We had it all set up. I thought I used everything I learned at Indiana Business School."
The billionaire investor revealed that instead of sending the company checks to vendors, his receptionist at the time instead forged the checks using correction fluid and a typewriter and robbed him of $84,000. "[She] whites it out, puts her name on it, takes it to the bank, the bank cashes it," Cuban said. "So, within one day, we went from having $84,000 in the bank to having $2,000 in the bank."
When Cuban went to the bank to try to get his money back, things didn't work in his favor. "The manager of the bank basically [laughed] me out of his office, telling me that I 'didn't have a pot to piss in,'" Cuban remembered. "That I could sue him, or whatever I wanted, but I was out the money."
Cuban keeps going
Despite the major financial setback, Cuban saw the incident as a blessing in disguise. "It was f***** up but the best thing that ever happened to us because it made us get our s*** together," he shared. "And then that company turned into a $30 million company that turned into another company that turned into streaming that turned into the Mavs."
Through all the ups and downs, Cuban stresses the importance of just plowing through. "I was just like, 'I just have to keep on grinding,'" Cuban said. "And that's always worked out for me. Even when things were the toughest, my attitude has just been enjoy your life, smile, fight your way through it, and remember what you're good at."
Cuban encourages those reaching for their goals or trying to build businesses not to let themselves be easily discouraged since there will always be obstacles along the way.
"What I learned from all that was there's always gonna be setbacks….There's always gonna be things you don't anticipate," Cuban explained. "Even when you have every 'i' dotted and every 't' crossed, something is going to go wrong. And when it does, you just have to fight through it and grind through it. Remember what it is that makes you special and what it is that makes you confident to do what you do, and do more of it."
Source: Read Full Article