Miley Cyrus and Selena Gomez certainly have a very long history with each other. Fans will note that they both are former Disney darlings and skyrocketed to fame for their respective television shows: Hannah Montana and Wizards of Waverly Place. In fact, super fans will remember that Gomez actually had a guest-star recurring role on Hannah Montana.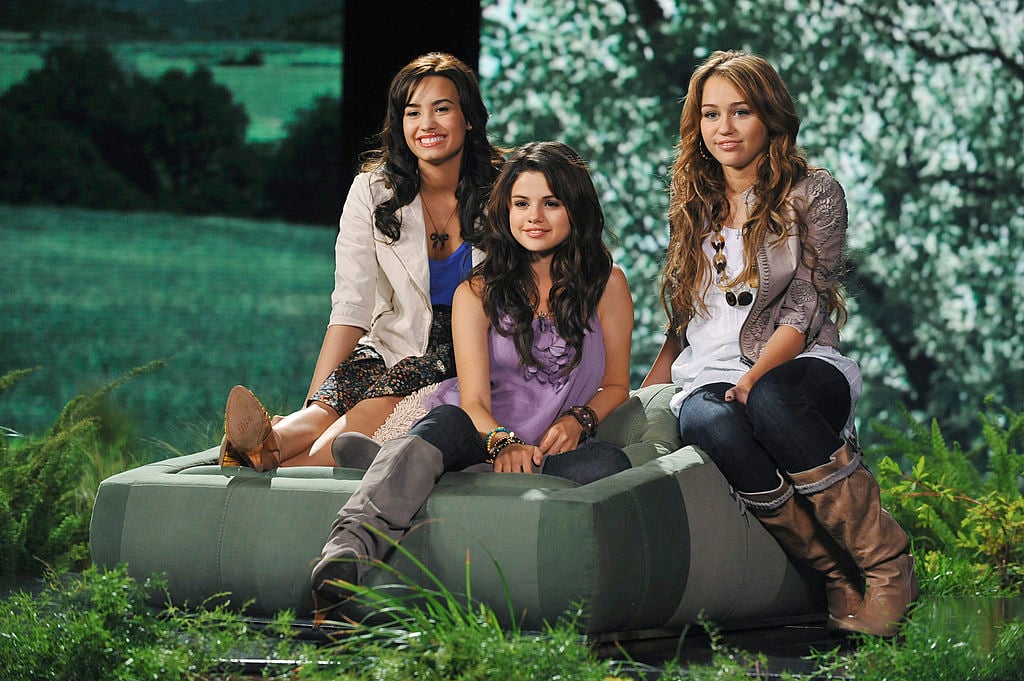 Humble beginnings on the Disney Channel
On Hannah Montana, Gomez played pop-star, Mikayla, who was the archrival of Hannah Montana. She was the typical diva and far less grounded than Cyrus' character. Fond of calling Hannah Montana a "has been", Gomez was the girl everyone loved to hate. Funnily enough, Mikayla got along with Miley Stewart and decided to be friends with her despite Stewart trying to get her fired and breaking up a potential relationship between Mikayla and her ex-boyfriend, Jake Ryan.
The alleged Selena Gomez and Miley Cyrus feud
It was clear that Cyrus and Gomez had tension on screen. But, for years there were rumors that the tension was off-screen as well. Not only were the young starlets in the same industry, but they also dated the same guy, Nick Jonas. Furthermore, when Gomez had a falling out with her then best friend, Demi Lovato, and Lovato became good friends with Cyrus, the rumors exacerbated.
In recent years, both Cyrus and Gomez have denied that there was ever a feud. In fact, in a recent interview, Gomez declared that there was never any animosity. "We both liked the same guy when we were 16," Gomez said flippantly. Furthermore, the actresses have been known to trade jokes and positivity on social media.
Gomez was a guest on Cyrus' Instagram live talk show
In fact, their social media activity is what sparked their most recent reunion. Amidst the Coronavirus (COVID-19) pandemic, Cyrus started an Instagram live talk show called, Bright Minded: Live with Miley. Seeing the show, Gomez reached out to Cyrus to show her support with a butterfly emoji. Sensing an opportunity for reconnection, Cyrus invited her old friend on the show.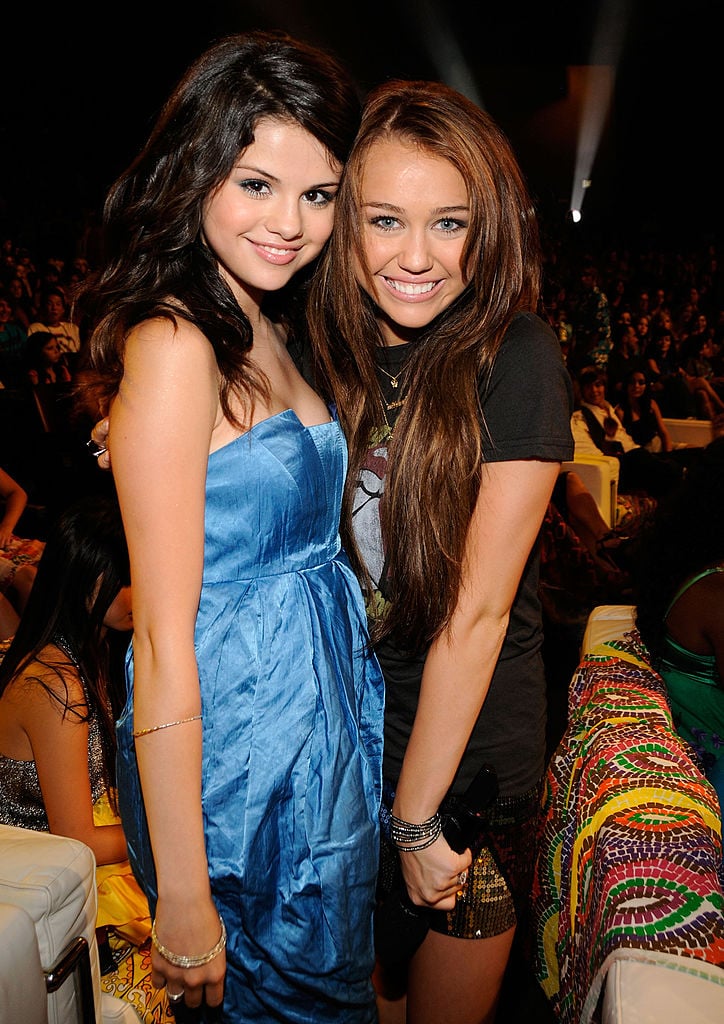 Cyrus began by introducing Gomez as an old friend. She mentioned that it's been years since they've had a chance to connect and she knew they would talk for a long time. When Gomez did join the Instagram live she immediately returned the love. She mentioned she was so excited to be a guest on the show. "I've always been a fan of yours. I think you're one of the greatest singers ever," the Rare Beauty founder declared.
The old friends reconnect
During their conversation, the two singers talked about everything from how they're coping during the pandemic to how to reconnect with an old friend. Gomez and Cyrus also shared about their struggles with mental health and how they've been able to manage their issues during such a stressful time.
Fans were completely obsessed with Gomez's conversation with Cyrus. At one point, the pair managed to draw over 181,000 viewers into their chat. "This is iconic," one person declared. "I'm shaking. I can't believe this is happening right now," another added.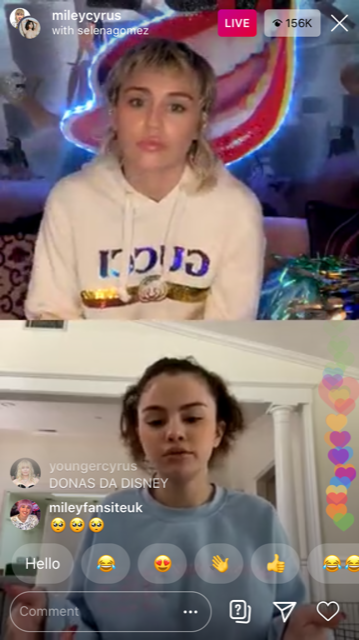 What was also apparent is that Gomez and Cyrus are truly old friends. There was a level of intimacy in the conversation that simply couldn't be faked. "This is a private facetime and we are allowed to watch," one person declared in the comments. We may not know everything that went down between the singers during their Disney days; but, it's pretty clear that there was never a huge feud like the media insisted there was.
Source: Read Full Article