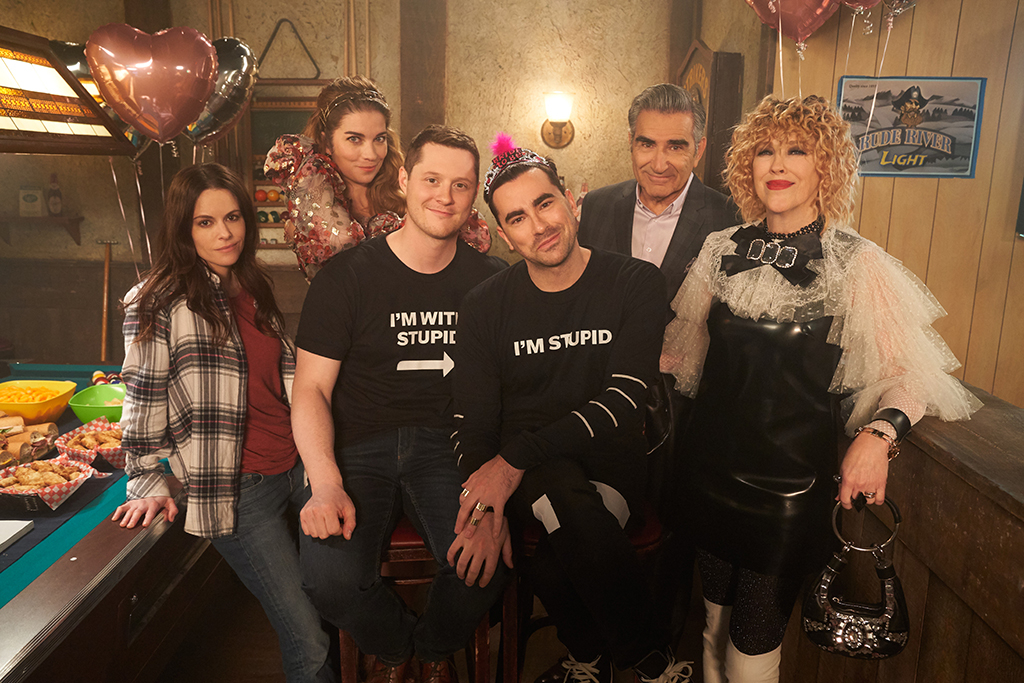 Pop TV
Television is a powerful tool. Consumption of the medium is an inherently intimate experience as viewers embrace shows and characters in the safety of their own homes. With most series, viewers spend years with characters. They grow and learn from them, and sometimes find heroes and confidants along the way. And nobody knows the power of TV more than Schitt's Creek co-creator and star Dan Levy.
Levy, who plays David Rose on the Emmy-nominated Schitt's Creek and serves as showrunner, writer and director, said he regularly hears from viewers about how his show has impacted them.
"Just recently…I got a video from a fan of the show in Scotland who gave this little testimonial to camera, I guess in her bedroom, about how she had just come out to her mom," Levy said in December 2019 after the show received Screen Actors Guild Awards nominations.
According to Levy, the young fan was rewatching the show, specifically the season five episode "Meet the Parents" where David's partner, Patrick (Noah Reid), comes out to his parents. Levy said the viewer "used it sort of as a means of pulling the trigger on making that decision for herself."
On Schitt's Creek, David is an open pansexual. He owns a business with his partner and the two freely display their affection. There is no intolerance on Schitt's Creek. Everyone is welcomed and embraced in the town, a practice Levy instated from the get-go. It started when the Rose family relocated to the town of Schitt's Creek, following the loss of their wealth, and were instantly embraced by the townsfolk.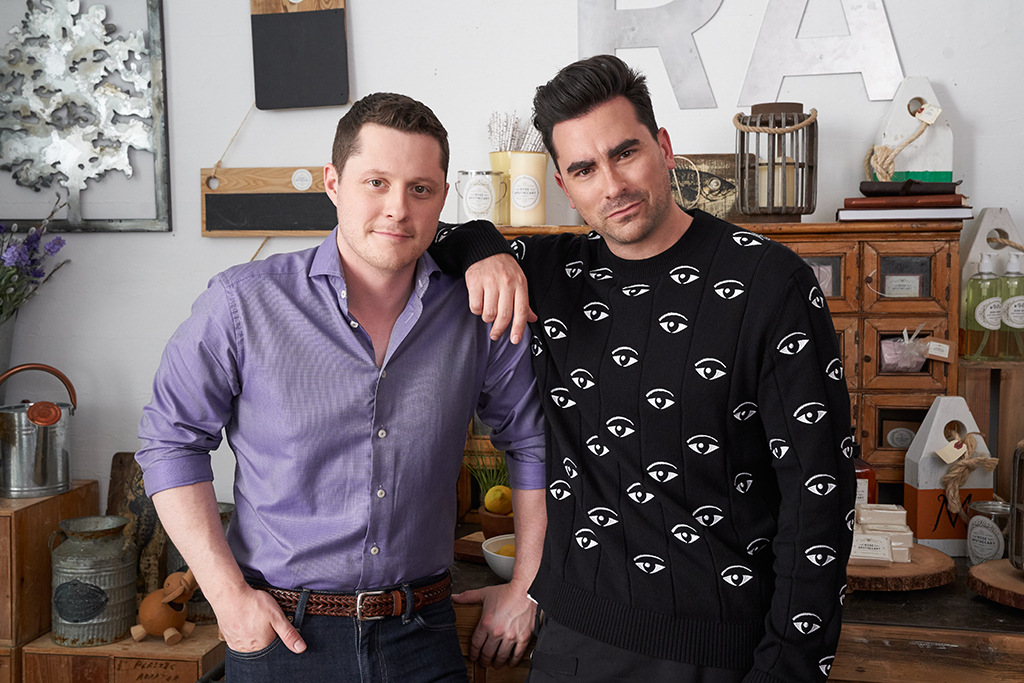 Pop TV
Now, six seasons in, it's safe to say the legacy of Schitt's Creek goes far beyond legions of fans using reaction GIFs from the show on Twitter.
"And I think anytime I hear about [stories like the fan in Scotland], it continues to be incredibly—it sort of reaffirms everything that I had hoped the show would do, in terms of shining a light out there. But you can't ever expect that. And so, anytime I read about the impact of the show, it's unbelievably gratifying. I'm just glad that we can be a small part of people's stories," Levy said.
Annie Murphy, who plays Levy's TV sister Alexis Rose, is no stranger to hearing from fans, both about GIFs of her character and saying, "Ew, David!," as well as how the show has left its mark on viewers.
"I hope people can take away the knowledge that there is so much love and kindness and acceptance in the world, despite how things may feel these days," she said. "I am so proud of the show for being a safe place for people to escape to…It is not comedy at anyone's expense, really. It's laughter for the sake of laughter. Even on a bad day in Schitt's Creek you know that everything's going to be more or less OK. So, I hope people can take that away from the show."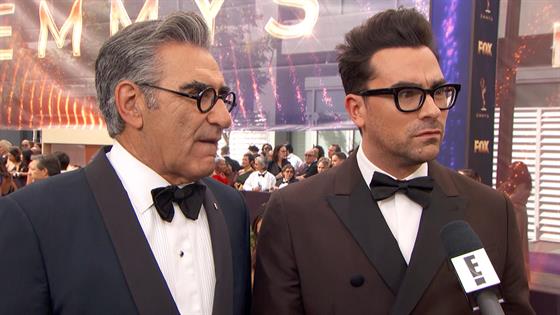 The legacy a TV show leaves behind can never be predicted and can evolve over time. With six seasons of Rose family stories, six seasons of jokes that couldn't be further from mean-spirited comedy, and six seasons of universal love, Schitt's Creek is changing lives—something Levy hoped would happen, but wasn't sure he'd see come to fruition.
"All you can really do is decide on what you want your work to mean and hope for the best. I didn't, in my wildest dreams, see the show having the kind of impact that its had. And it's above and beyond awards and press," Levy said. "That will be what stays, the lives that have been changed, and how our lives have been changed because of it. So, I think to be a part of something that is being seen as a force of good it is…a lovely legacy to have."
The penultimate episode of Schitt's Creek airs Tuesday, March 31 at 9 p.m. on Pop TV. The series finale airs at a special time, 8 p.m., on Tuesday, April 7 on Pop TV, Comedy Central and Logo. A retrospective, Best Wishes, Warmest Regards: A Schitt's Creek Farewell, follows at 8:30 p.m. across three networks as well.
Source: Read Full Article