It's time for the first (scripted) acting challenge of the season. Which of the queens will showcase their charisma, uniqueness, nerve, and talent? Here's what you might've missed from episode 5 of RuPaul's Drag Race season 12.
This article contains spoilers from the fifth episode of RuPaul's Drag Race season 12. Read at your own risk, squirrel friends!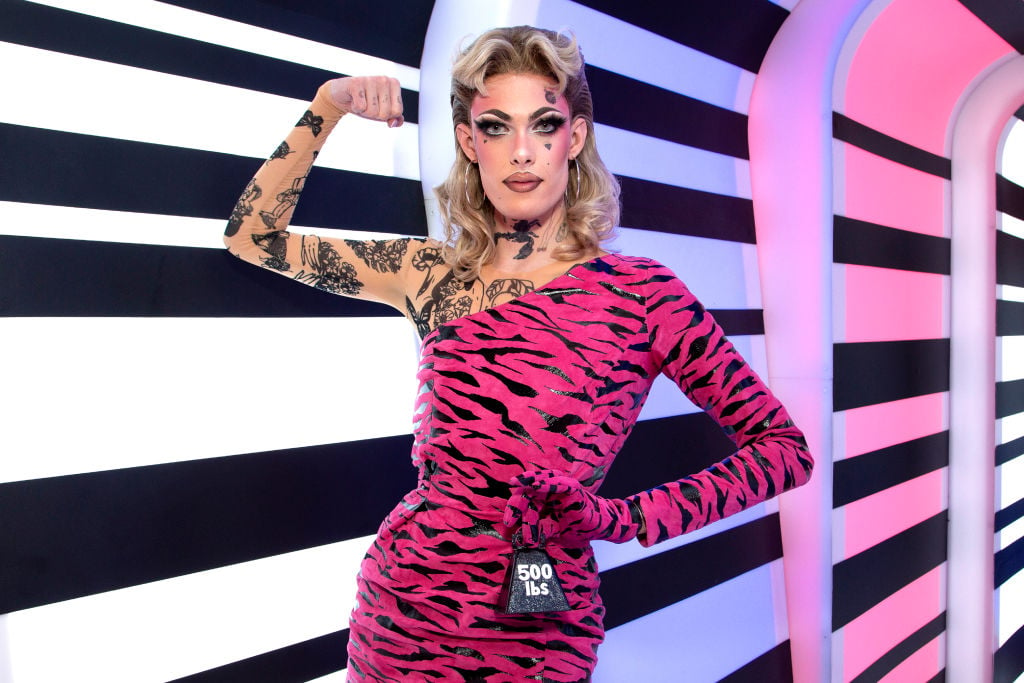 There's no mini-challenge for this week
Another day, another chance to slay. Still, these contestants are a little upset about Rock's elimination last week. Brita hints that another girl did the bare minimum last week and wasn't in the bottom. (Spoiler Alert: it's Aiden.) Because of the critiques last week, Nicky Doll feels pressured to show her personality.
Finally, RuPaul enters the Werk Room and shares what the maxi challenge is: a timely play on health and the drama of Grey's Anatomy. There are a few "juicy roles" and to decide which queen gets which role, RuPaul has them pick containers with pills. Gigi and Nicky Doll get the containers with pink pills, meaning they decide the cast list.
Gigi and Nicky don't want to be shady, though. They listen to what everyone says to try to be fair, but Aiden and Widow end up with roles they didn't want. I mean, Aiden is a ghost… is that shade? As for Widow, she wanted something more serious — on RuPaul's Drag Race.
The queens rehearse and perform the maxi-challenge, 'Gay's Anatomy'
Viewers catch a glimpse into the rehearsal process and the walkthrough with Ru. The basic feeling is Aiden is upset with Gigi and Nicky, Brita is upset because she has to work with Aiden again, and Widow is upset because she has to work with Nicky Doll again. No matter. It's time for the challenge and the girls head for the set.
A few people are stumbling through words, including Jaida. Some are saying that Nicky kind of gave up during her scene and Aiden forgets a line and even mentions that Brita spits sometimes. The rest of the queens do really well, though!
While they're getting ready for the mainstage, some queens have a chance to open up about their families. That includes Jackie Cox, who shares her mother doesn't even know she does drag. Widow says that her mother died when she was 17-years-old and she wishes she could see her in drag.
On the runway, category is: Planet of the Capes
The queens head for the mainstage dressed in their best capes, where Normani is the celebrity guest judge. They watch the finished product of "Gay's Anatomy" and RuPaul decides to pick the top queens and send them backstage to untuck. The winner is Sherry.
That means the contestants in the bottom this week are Jaida, Brita, Heidi, Crystal, and Nicky. For a little extra drama, RuPaul asks who deserves to go home tonight and why. Some people say Heidi, but most agree that Nicky did the worst. When it's time for Nicky to say who should go home, she says herself.
When everyone returns to the mainstage, Brita, Crystal, and Jaida are safe. That means Nicky Doll and Heidi lip sync for their lives to "Heart to Break" by Kim Petras. Heidi wins, meaning Nicky Doll sashays away.
New episodes of RuPaul's Drag Race premiere on a weekly basis on VH1.
Source: Read Full Article