RuPaul's Drag Race is full of charisma, uniqueness, nerve, and talent. Unfortunately, that means RuPaul eliminated some queens from the series before fans wanted them to leave. Will there be a returning queen on season 12 of RuPaul's competition series? Here's why some fans are hoping for a rudemption moment for two of the performers. 
This article contains minor spoilers from RuPaul's Drag Race season 12. Read at your own risk, squirrel friends!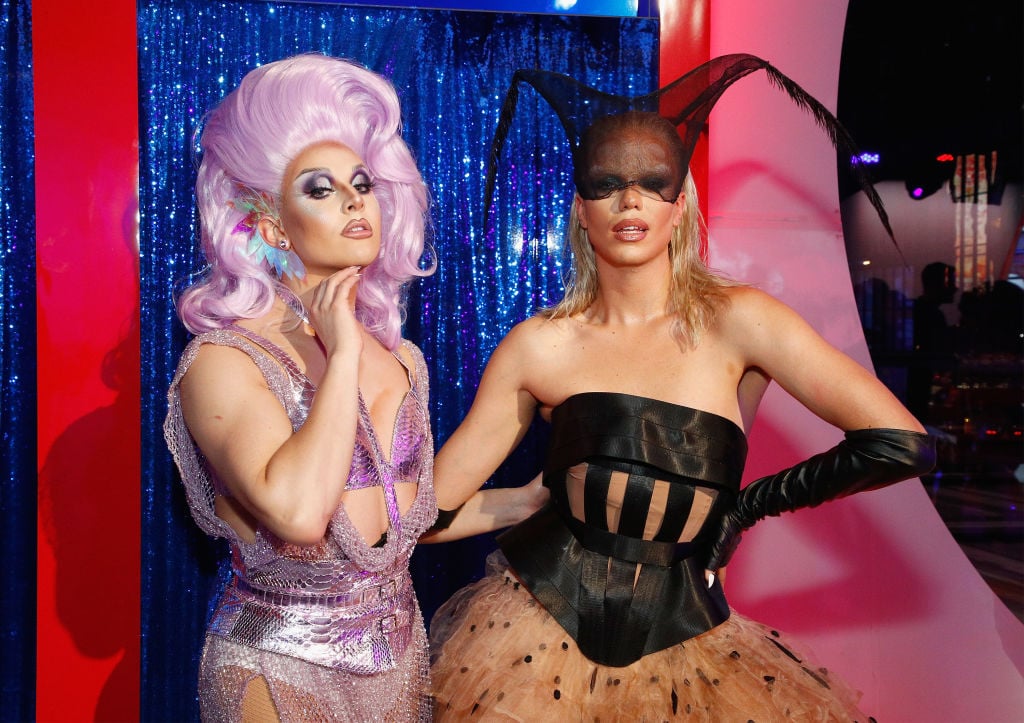 The race for the 'RuPaul's Drag Race' crown is in full swing for season 12
Drag Race viewers are one week closer to finding out who will be "America's Next Drag Superstar." With each week, the contestants are closer to the finale of this reality series and the crown of season 12, following in the footsteps of winners Sasha Velour, Aquaria, and Yvie Oddly. 
Unfortunately, that also means the elimination of some contestants. So far, Haus of Aja style icon Dahlia Sin, the anime-loving heartwarming Rock M. Sakura, the always classy and fashion-forward Nicky Doll, and the kooky and quirky Aiden Zhane sashayed away. Some fans weren't having it.
Fans want queens to return to 'RuPaul's Drag Race' season 12 
Since these queens departed from the reality series, some fans took to social media, sharing their love and support. Others already are calling for the return of Rock M. Sakura and Nicky Doll for future episodes of RuPaul's Drag Race: All-Stars. 
"What was the point of even casting Nicky Doll this season if, every week, the judges were going to criticize her for things directly related to her language barrier? Quick wit, kookiness, and nuance are all things that take way longer than 3 years to learn. Nicky deserved better," one Twitter user said.
"This season of #DragRace2020 is soo heartbreaking. Those first queens to go have a lot in them — personality, goofiness and looks. I want them back. Most importantly @RockMSakura," another Twitter user wrote.
Will there be a returning queen on season 12 of 'RuPaul's Drag Race'?
It's unclear whether or not RuPaul will have the eliminated queens return for a chance at rudemption. In the past, however, queens have fought their way back into the competition. That includes Trixie Mattel on season 7, who later went on to win All-Stars. However, there's still plenty of twists and turns left in this reality competition series.
That doesn't mean queens already featured during other seasons can't pop in and say hi. For the Snatch Game episode of the series, season 10 and 11 perform, Vanessa "Miss Vanjie" Matteo shared well wishes with the competitors. 
There's always the chance that Nicky Doll and Rock M. Sakura could compete on a season of RuPaul's Drag Race: All-Stars, a spinoff show featuring fan-favorite eliminated queens. (Although season 5 of All-Stars is already wrapped and ready for its debut sometime during 2020.)
Until then, fans can catch up with their favorite queens on social media, and even on Miz Cracker's recap show on YouTube, Review with a Jew. New episodes of RuPaul's Drag Race premiere Friday Nights on VH1.
Source: Read Full Article