While most people would rather spend time doing something that they find interesting and fun, Kate McKinnon has the opposite experience. She actually has the most fun when she does something that she finds horrible.
McKinnon went into details as to why this is on the Netflix show Comedians in Cars Getting Coffee. Read on below to learn more about what this show is and what else McKinnon revealed to fans.
What is Comedians in Cars Getting Coffee?
Comedians in Cars Getting Coffee is a show hosted by legendary actor Jerry Seinfeld. It premiered in 2012 on the digital network Crackle, but it was moved to Netflix in 2018.
The premise of Comedians in Cars Getting Coffee involves Seinfeld and a comedian guest driving to a coffee shop or restaurant together. Along the way, they have discussions about many things from their careers to hard-boiled eggs.
Aside from getting to know some very funny people, a part of what makes the series attractive to viewers is also the vehicles that are shown. Every episode features a different vintage car that Seinfeld and his guest ride in.
Who is Kate McKinnon and what has her career been like?
McKinnon was invited on to Comedians in Cars Getting Coffee in 2018, and she had had a career in comedy for about 10 years at that point. McKinnon got her start on Logo TV's The Big Gay Sketch Show. She was a part of it for three seasons.
Her big break came in 2012 when she joined Saturday Night Live as a featured player. McKinnon was promoted to a main cast member the following year. Since then, McKinnon has been a huge part of SNL. She is mostly known for doing impersonations of people like Hillary Clinton, Angela Merkel, Elizabeth Warren, and even Justin Bieber.
McKinnon has won two Primetime Emmy Awards and one Critics' Choice Television Award for her work on SNL.
Why does Kate McKinnon enjoy doing something that is horrible?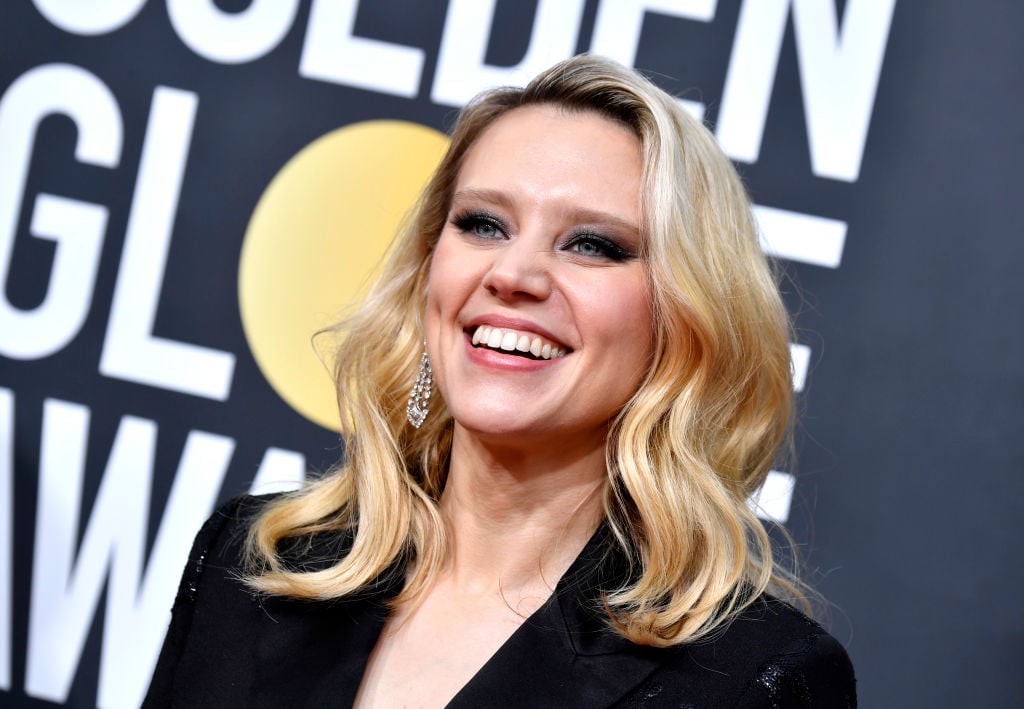 Many fans who watch SNL can probably tell that McKinnon enjoys entertaining people and being entertained herself. This is why she revealed on Comedians in Cars Getting Coffee that she likes doing something that she considers horrible.
"I have the most fun when I'm at something that is horrible, because I'm making fun of it and I'm enjoying it," she told Seinfeld. "If something's supposed to be fun, I hate it."
McKinnon, then, shared an example of the time she went to a live jazz show. Although she admitted that it was rather bad, she had a great time because she could poke fun at it.
What else did Kate McKinnon reveal on Comedians in Cars Getting Coffee?
McKinnon and Seinfeld also bonded over a discussion about comedy and their shared mindset as comedians. McKinnon revealed that many comedians have a hard time getting dressed in the morning, to which Seinfeld agreed.
"It's because it's such a cerebral thing. You'd rather be a brain in a jar talking than have to attend to the physical body," McKinnon said. "Plus, you can't look too good. If you look too good, you stop being funny."
However, an aspect of her life that Seinfeld might not be able to relate to much is the fact that she is a woman. McKinnon shared that she does not often get hit on by men because of the clothes that she wears.
"My clothes say, 'Do not talk to me,'" she said. "I wore a pair of SpongeBob SquarePants pajama bottoms, clogs, and a hand-me-down hooded sweatshirt. I gave myself my own haircuts. And that's when I looked the best!"
Women still approach McKinnon, though, and seeing as she is a lesbian, it is perhaps not such a tough problem for the comedian to deal with.
Source: Read Full Article