The reality dating shows just get more and more exciting. Sure, we have the classics, like "The Bachelor" franchise, but some are getting more creative. Just think of Netflix's "Sexy Beasts," where singles are camouflaged in prosthetics and animal costumes to urge prospective partners to find an attraction based on a real connection. Does it work? Well, it's certainly tough to get past people dressed as beavers looking for love. With a little less animal inspiration, "Love is Blind" follows a similar goal of allowing singles to connect through pods before they ever get to see each other.
Offering a different twist to the world of reality dating TV, HBO's "Fboy Island" doesn't opt for disguises or costumes. Instead, the series introduces three women to 24 men on an island, according to HBO. Half of the men are self-described "nice guys," while the other half are, yup, FBoys. The show asks the big question: "Can FBoys truly reform or do Nice Guys always finish last?" 
It's all outrageous, but we eat it up. So, what's the deal with Season 2?
When can fans watch Season 2 of Fboy Island?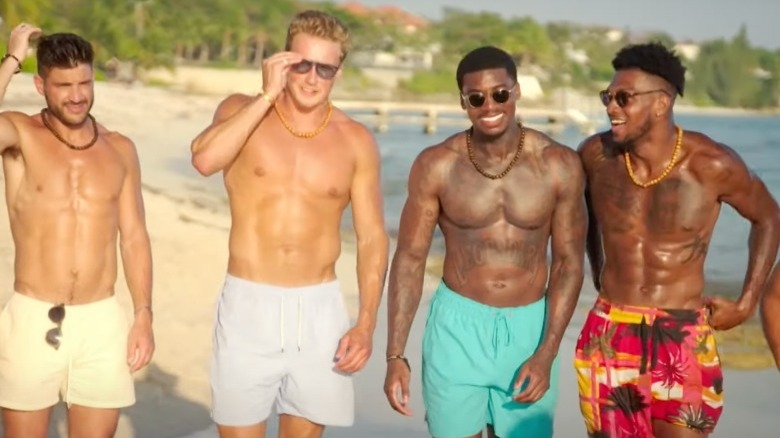 Fans of "Fboy Island" will be happy to know that the show has been renewed for a second season. In a statement, ​​Sarah Aubrey, HBO Max's Head of Original Content, said: "With a title like 'FBoy Island,' we knew we would get the audience's attention and we're thrilled that they've responded to the self-aware, comedic nature of the format," via Bustle.
Meanwhile, HBO's Executive Vice President of Non-Fiction and Live-Action Family programming, Jennifer O'Connell gave everyone a teaser for what to expect in Season 2. "Season 1 undoubtedly kept the audience guessing but we have even more big twists in store for Season 2," she said. "To the next batch of Fboys, beware, we're coming for you!"
So when will we get to see Season 2? There's no date confirmed yet. Elan Gale, the series creator, told The Hollywood Reporter that the pandemic has stalled things. "I'd like to see us have a little bit more time in production so that we can explore the depths of the relationships further," he said. Based on Bustle's prediction, we'll likely get Season 2 in the fall or winter of 2022.
Who will we see on Fboy Island Season 2?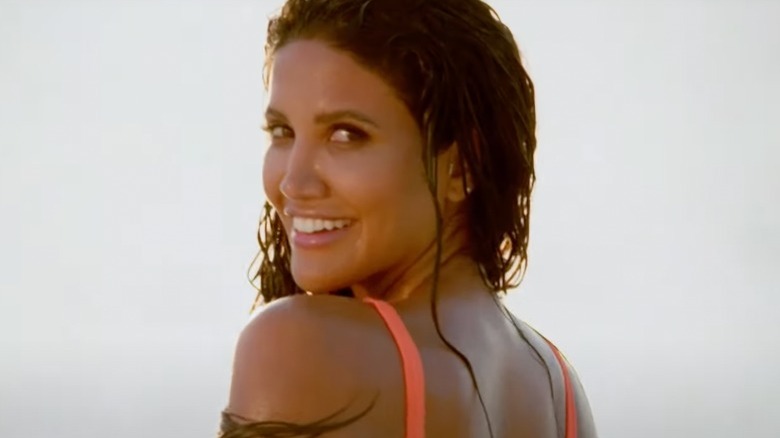 Do we know who will be cavorting the beaches on Season 2 of "Fboy Island?" Not yet. As Bustle notes, there have been no cast announcements so far. But we will see a familiar face in host Nikki Glaser, who was made to be the host of "Fboy Island" in the mind of the show's creator, Elan Gale. He told The Hollywood Reporter: "When we came up with the show, Nikki was the absolute first person that we wanted to host."
Gale clarified some early confusion when he offered Glaser the role of host. "I found out later that she thought I was asking her to be a contestant for the first five minutes of the call," he said, laughing. "But once she discovered that I wanted her to be the host, she jumped at it."
So how does Glaser feel about coming back for Season 2? In a later publication by The Hollywood Reporter, she said, "I couldn't be happier about returning to 'FBoy Island' for Season 2. The only downside is that it confirms my greatest fear: that there are more than 12 Fboys on planet earth."
Where do the FBoys come from?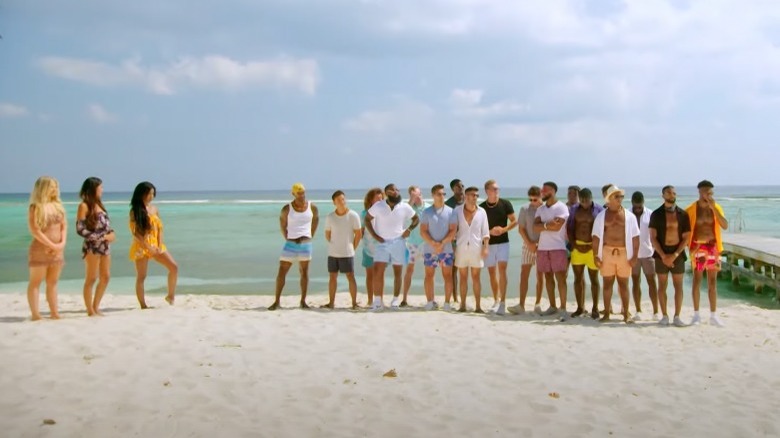 So how does "Fboy Island" find its FBoys? Showrunner Sam Dean told The Hollywood Reporter what they were looking for. "Even when the cast members were identifying as an 'fboy,' we wanted people that we thought were three-dimensional, who had layers and the ability to self-analyze," Dean explained. "There were some people who we thought had a big possibility that they might reform; other people who we thought might only reform for the right person; or some, not at all. We really looked for people who we felt had layers, dimension and could self-reflect and take responsibility for their actions — not that that happened, necessarily!"
So how does the show stand with audiences? Ratings aren't great. On Rotten Tomatoes, the audience score rings in at 55%, while the show's "Tomatometer" earned an abysmal 38%.
But Season 2 might give the show a chance to spread its wings and open up some doors for more diverse casting. As the show's creator, Elan Gale, said to The Hollywood Reporter, "The best thing we can do is bring in the most collective assortment of experience possible; the most diverse group of humans that we could find. Obviously, we tried our best, but there are always going to be viewpoints that aren't represented. And the key, for me, is to not strive for perfection but to constantly strive for betterment."
Source: Read Full Article