Colton Underwood's Bachelor contract has run out, and he's out here spilling tea on literally everyone and everything. Turns out Colton has a lot of thoughts that he's been holding back, specifically when it comes to Peter Weber's messy season of The Bachelor. Apparently, Colton wanted to participate in the ~convo~ while the show was going down, but says producers would't let him talk about it or write about it.
For example, Colton's convinced that Victoria Fuller's ex-boyfriend Chase Rice showing up as the singer on their date was a total set up.
Speaking of being set up for failure, Colton seems especially pissed that the show kept trying to "control" him even after his season ended in March 2019.
Yikes.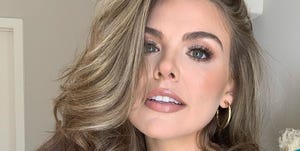 Source: Read Full Article