The world is going through an unprecedented time right now. The number of cases of coronavirus (COVID-19) is soaring and there is still no cure or vaccine to combat the virus. People have been advised to stay in their homes to prevent its spread. If there was ever a time that the world needed a little cheering up, it's now. And who better to give it to us than Cheer star Jerry Harris?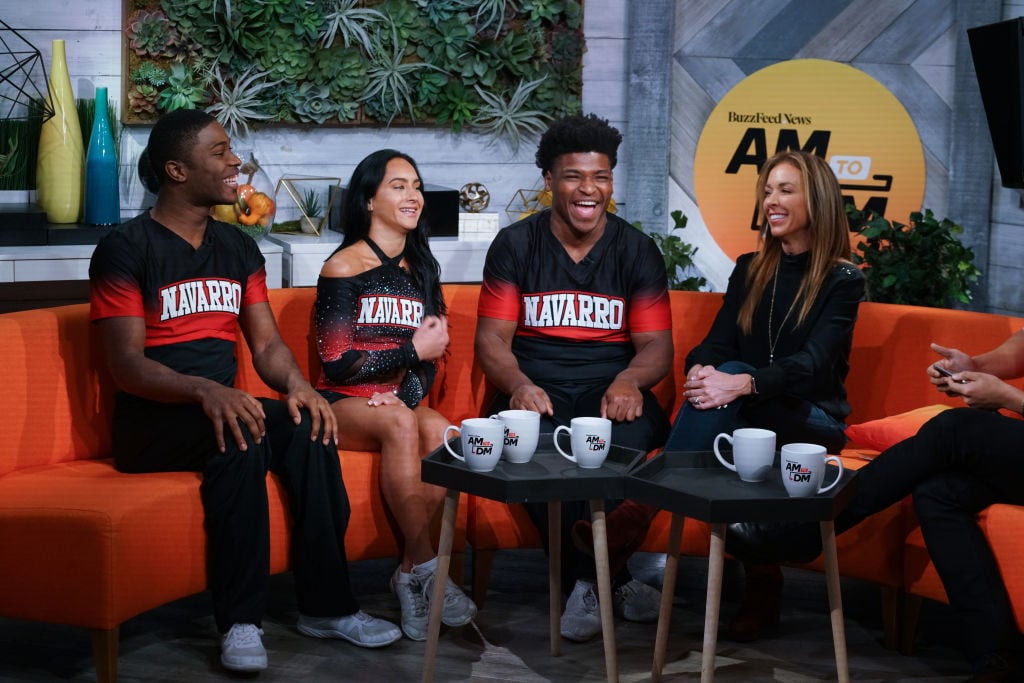 What is mat talk?
The world was first introduced to mat talk through Netflix's documentary Cheer that followed the Navarro College cheerleaders as they practiced and competed at the cheerleading national championship in Daytona, Florida. When the cheerleaders would yell motivational phrases and chants to one another, they would call it mat talk. Harris was the king of mat talk and now, he's mat talking the world to get through self-isolation.
Jerry's mat talk
On Mar. 25, Harris went on Instagram to deliver some much needed cheer.
"Hey ya'll, this is Jerry from 'Cheer' and I know this is a hard time for everyone right now but I don't want you guys to think of this as a negative or a bad time, OK?" he said. "Think of this as a time to reboot, recharge our mental battery, and reconnect with family, OK? This is not gonna last forever and it will be over before we know it and we will be able to resume our normal lives, how they were before." 
"I want you guys to all stay focused on what is good and happy, and always keep an attitude of gratitude, and always be strong," he continued. "Because at the end of the day, we got this!"
Daytona championship is canceled
The Navarro cheerleaders usually spend their whole year preparing for Daytona. Unfortunately, due to COVID-19, the competition is canceled. For some of the cheerleaders, this would have been their last performance before graduating.
"This isn't goodbye Navarro 2020, it's see you later. Daytona you will be missed and greatly appreciated," cheerleader La'Darius Marshall wrote on Instagram. "I love everyone one of my teammates and all the love we shared."
"The end of my cheerleading career has come a bit early," he continued. "For everyone who supported me all this way I want to say thank you and I love you. I'm heartbroken for my team and coaches. Long live the bright light we all shared together and the countless fullouts we have done to get ready for this competition. I never got to say goodbye to my brothers and sisters but I know we all love each other dearly.  To the rest of the world, I love you guys and thank you for being our #1 supporters. We love you FIOFMU."
Morgan Simianer, who was heavily featured on Cheer, also posted about the cancelation of Daytona.
"Navarro College Cheer, You are my everything," she captioned a picture of herself in her uniform on Instagram. "My heart hurts that I won't cheer again. I'm so thankful for the bonds I've created and the memories that I'll carry with me forever. Thank you for shaping me into the person I am today. Thank you for providing a family for me and showing me all that this life has to offer. I'm going to miss everything about this. The program. The people. Everything. FIOFMU."
Source: Read Full Article