Anisha Ramakrishna from Family Karma looked pretty worried before she embarked upon a group trip to Key West. Before getting on the party bus she asks if the bus itself had been bleached.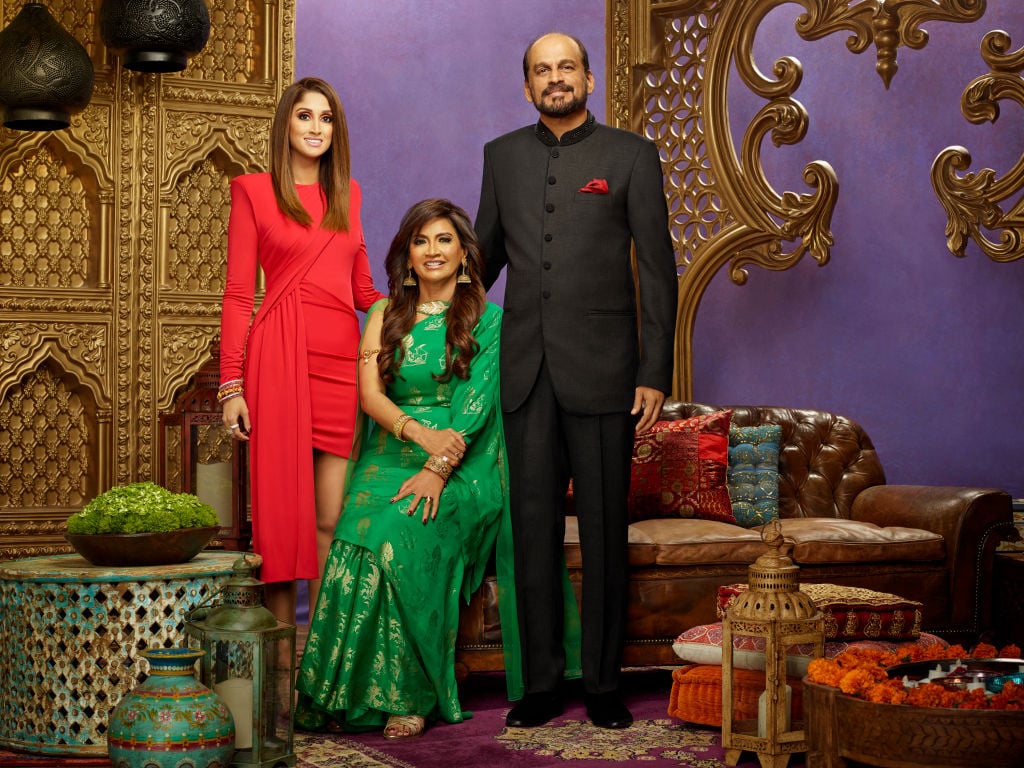 She said the Key West trip was a nightmare for her because she has a fear of germs. Ramakrishna reluctantly boards the party bus trying to avoid putting her bag on the floor. Adding, "I need a Xanax, like now."
She expressed concern about the hotel stay, sharing that she has "Xenodochiophobia" especially upon arrival at the hotel. During the episode, Ramakrishna tweeted, "What is this slumdog millionaire trip."
The Xenodochiophobia struggle is real
Perhaps more than ever, aversion or fear of germs outside of the home is real. Specifically, Xenodochiophobia is a fear of germs in foreign hotels. This phobia typically stems from a triggering event in the past and symptoms can range from extreme anxiety to shaking and even rapid breathing.
Ramakrishna shared a video clip from the moment and found that several people deal with hotel anxiety too. "Xenodochiophobia,  #bleach,  #ocd,  #washyourhands has always been my #vibe #trendsetter," she wrote on Instagram.
"As soon as I saw this I was like "she acts just like me! 😩" Hotels give me such anxiety. Germs and the thought of bed bugs are enough to kill me 🤣," one person responded. Another person added, "I feel you with the phobia. I hate hotels! 😐"
Lisa Rinna is no stranger to hotel cleaning
Some people reminded fans that Lisa Rinna from The Real Housewives of Beverly Hills is the queen of hotel room cleaning. She's been filmed with Clorox wipes in hand basically wiping down every surface in her hotel room.
She blogged in 2016 about how she feels about hotel rooms. "Hotel rooms are gross. I'm sorry, but if you think of the who, what and where that TV changer has been, you would wipe that whole f***ing place down just like I do with my alcohol wipes. By the way, I also wipe my plane seat down and everything around me. You betcha OCD baby, but if that keeps the bodily fluids/germs off of me, then it's so well worth it folks!"
Rinna and Ramakrishna aren't exactly overreacting when it comes to hotel room cleanliness. Travel + Leisure asserted that "Hotel rooms are filth incubators just like everywhere else." The travel magazine cited a study that found 81% of the surfaces in hotel rooms has "some" fecal bacteria on them. The biggest offender was the television remote followed by light switches.
Even though hotels (are supposed to) change the bed linens, don't count on the bedspread to be cleaned. "Your best bet is to avoid contact. A lot of people will recommend just folding the bedspread back or throwing it on the chair and don't use it while you're there," Kelly Reynolds, germ expert and associate professor of environmental health at the University of Arizona told Time.
Pre-coronavirus, Reynolds' advice to stay healthy during a hotel stay was, "Wash your hands frequently." 
Source: Read Full Article