Over the past few years, Annie Murphy's career and reputation in the entertainment industry have reached all-new levels. After years of hard work and dedication, Murphy's work ethic paid off when she landed a lead role that would change the trajectory of her career. Murphy recently opened up about the struggles of landing a role in comedy since her limited experiences were rooted in drama. However, that would all change with the production of Schitt's Creek. Find out how Murphy got cast on Schitt's Creek, and which one of her phrases is surprisingly incredibly popular. 
Who is Annie Murphy?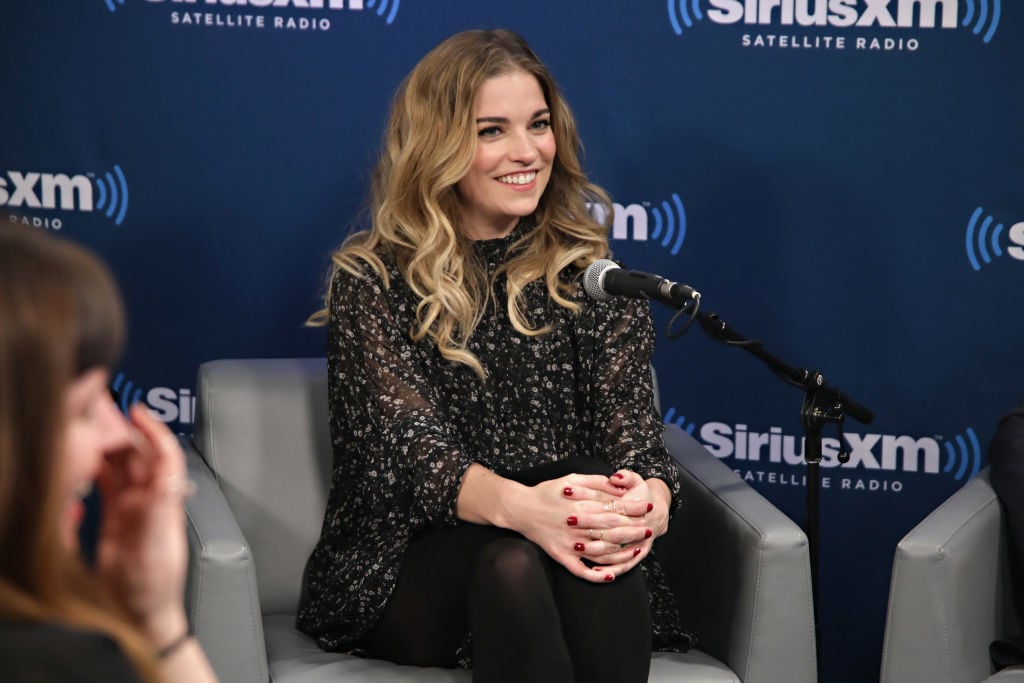 Murphy was born in December of 1986. The rising star was raised in the Ontario area. Though much isn't known about her childhood, it is clear that she was passionate about acting from a relatively young age. Murphy spent many of her formative years and time during high school learning and developing her own craft and techniques for performing. Murphy went on to study and graduate from the Theatre Performance Program at Concordia University. Murphy relentlessly worked on her career as an actress as she struggled serving tables. Finally, Murphy's hard work paid off when she landed a lead role on the television series Schitt's Creek. 
What is Schitt's Creek about? 
Schitt's Creek first began airing on CBC in 2015. Season one begins and the viewers are immediately introduced to the Rose family in all of their glory. The wealthy family lost all of their finances and had to reluctantly relocate to a small town they invested in as a joke years ago. Due to a series of unfortunate events, the Rose family had to move to Schitt's Creek and they began picking up the pieces and trying to move forward. Moira, Johnny, David, Stevie, and Roland are just a few of the beloved characters in the show. The eclectic family and characters oddly complement the unique town, but no role compares to Alexis Rose. 
Alexis Rose's character is a complex one. Rose moves to Schitt's Creek and is forced to adapt. Her socialite background and party interests seem completely irrelevant in the small town. Viewers cheerfully watch Alexis' character grow and change as she uses her wit and humor to navigate her personal and professional challenges that come up on the show. When Murphy originally auditioned for the part of Alexis Rose and didn't immediately hear back she assumed that it meant that she didn't receive the role. To her surprise, Dan Levy, one of the creators of the show, knew she was the perfect person to play the part. Murphy vividly recalls receiving Levy's phone call, and she is well-aware of how much her life changed because of it. 
Which one of Alexis Rose's phrases have ironically become incredibly popular?  
Schitt's Creek is currently in the process of airing the sixth and final season. Over the course of the show, the fans and the public have gotten quite attached to Schitt's Creek. An impressive amount of memorabilia and products have hit the market commemorating the show and some of its greatest moments. Murphy and the rest of the Schitt's Creek cast were extremely surprised to see just how popular one of Alexis Rose's lines became.
From shirts to memes, fans can find the words "Ew, David!" in a shocking amount of places. What is most shocking about the phrase's level of popularity is just how sparingly Rose actually says the line on the show. After the saying blew up, Murphy eventually found that she had only said the popular phrase maybe twice throughout the series. While her character said "ew" and "David" frequently in the same sentence, the phrase "ew, David!" itself was only used twice. Now, "Ew, David!" is almost viewed as Alexis Rose's unofficial tagline. Talk about irony.
Source: Read Full Article