Braxton Family Values fans have been praying for the famous family amid Traci Braxton's death. In recent interviews, Trina and Tamar Braxton have spoken about their beloved sister. Traci died after a private year-long battle with esophageal cancer. There was a public memorial that the Braxton sisters did not attend.
There was previously reported tension between the Braxtons and Traci's husband over funeral and public memorial plans
Traci's husband and management team made her memorial plans known on March 30 via an Instagram post. Attendees could register to attend in person, and the service was also being streamed online for all to watch from home. But according to sources close to the situation, the Braxton family were not in agreement with any of it.
"Traci did not want a funeral or wake," an insider told Page Six. "She did not want people looking all over her body. She specifically requested to be immediately cremated…There was a Zoom meeting that made it clear about what she wanted, and now her husband is trying to cash in on her name."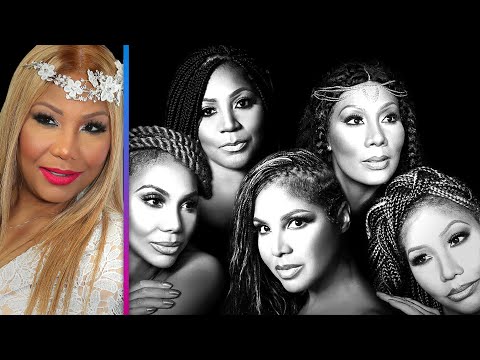 But Traci's husband Kevin Hunter Sr. said otherwise. "I was with my wife..more than anybody in this world," Surratt told Page Six in his own interview. "I know my wife, and when she got cancer, we really started to communicate about funeral plans and I was still trying to find treatments for her and I went to every single one of her doctor appointments throughout our entire marriage. That's how we were, and now they're treating me like a [deadbeat] husband," he said. He shot down rumors that he was planning a funeral months before Traci's death without her knowledge.
He says he followed Traci's wishes to the T and that the family never liked him and used the funeral to further their estrangement. "None of it is true," he added firmly. "I was meeting her wishes. Traci made our son the executor of her estate because she knew [her family] wouldn't come after him. They'd come after me…She wouldn't like it [the family drama]. She fought til the end. I'm just praying that it gets right."
Tamar Braxton says the family celebrated Traci privately as she wished
While the Braxton family did not attend the private funeral service or public memorial, they did honor their loved on in their own way. They hosted a ceremony for close family and friends on April 2 in honor of what would have been Traci's 51st birthday. All of the attendees wore shades of green.
"The truth is my family is really hanging in there. It's been very difficult if you can imagine. We were just there with her by her side until the end. It was amazing," Tamar said in a recent co-hosting gig on Dish Nation. "The celebration of life that you guys saw was actually her heavenly birthday. My sister was very particular and she didn't want a funeral, she didn't want anything of where anybody was going to be sad."
The sisters also are memorializing Traci with a piece of jewelry they say Traci adored. "We also, as her sisters, we have hummingbird lockets and its a locket because her ashes are actually in it," she explained. "And we all have one and the reason being is because she wanted to go everywhere that we all went. Even if I don't have it on, it's in my purse, it's in my bag, it's next to me. And the hummingbird symbolizes…she had five hummingbirds [tattooed] on her back to represent each one of her sisters. She wanted to be a hummingbird and she looked at us as hummingbirds."
Trina Braxton says a piece of the family is missing due to Traci's death
Toni also spoke out after Traci's death in an interview with Tamron Hall and explained that the family would be having their own celebration. Trina recently did an interview and spoke about how Traci's passing has left a hole in their family.
"With Traci leaving, it took all the Traciness out of the family. She was the lifeline, she was the fun, she was the comedian," Trina said in a recent appearance on Fox Soul's Black Report. "A lot of people didn't understand the way she spoke. I remember one episode, Traci said, 'Why write with a pen when you can write with w pencil?' And a lot of people didn't understand that. What that meant was when you write with a pen it's permanent but when you write with a pencil, you can erase the mistakes you make. That was just her."
Source: Read Full Article