The Duke and Duchess of Sussex announced that they would be stepping back from their roles as senior members of the royal family in Jan. 2020, sending shockwaves to many for the unprecedented move. Those close to the two however knew they were growing tired of the enormous responsibility and sought a normal life to raise their family.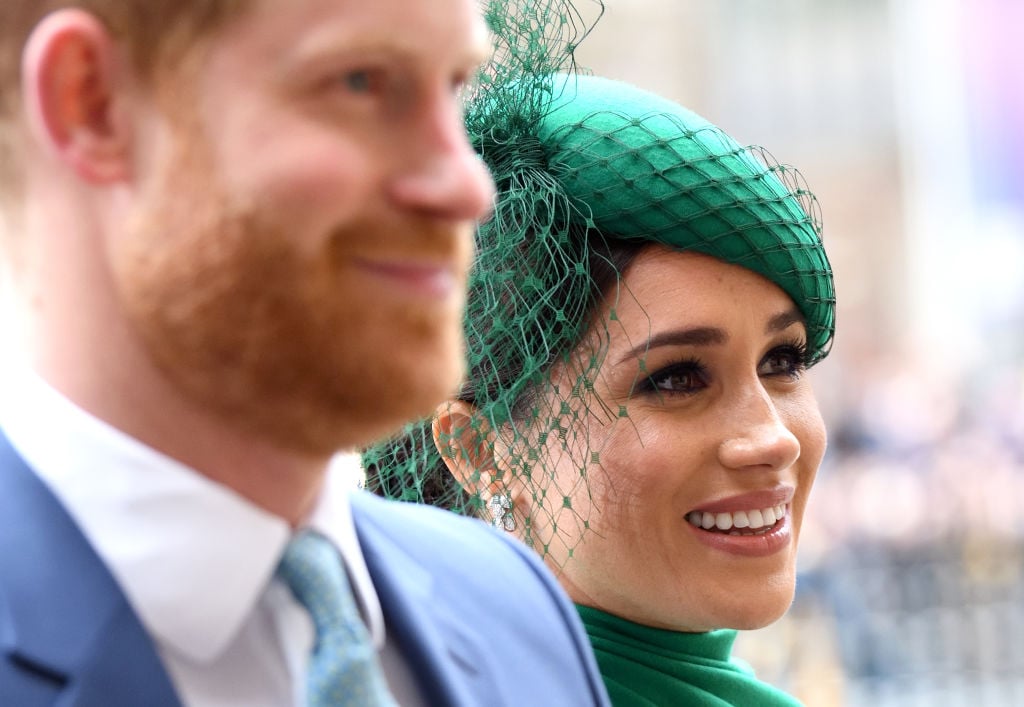 Canda was the first choice for their new home but they shifted gears and chose to live in Southern California. A new report reveals that one of the homes they considered living in was once rented by billionaire socialite and makeup maven, Kylie Jenner. 
Prince Harry and Meghan Markle migrate to Southern California
A source told People Magazine that Meghan, Duchess of Sussex, and Prince Harry left the home in Canda they'd lived in for Meghan's hometown in LA in the middle of the coronavirus lockdown. They've been abiding by the shelter in place orders and have yet to venture out amid the pandemic. 
They previously stayed in a home in Vancouver Island that producer David Foster helped facilitate. It was a full-circle moment for Meghan and Foster's wife – singer Katherine McPhee. McPhee and Meghan performed in musicals together as teens in LA so it was a joy for Foster to help with the move.
It makes sense that Southern California would be a potential full-time home for the couple. Meghan was an actress prior to her marriage to Prince Harry and now that they've opted out of Royal life, Meghan is getting back into the entertainment sphere. Disney confirmed that Meghan has signed a voiceover deal, with her first feature to be available for streaming on Disney+ on April 3 in the film Elephant. 
Meghan's family is also in LA, including her mother whom she shares a close relationship with. Meghan packed up her life to be with Prince Harry and according to a source, he did not hesitate to do the same for his wife.
"Harry is looking straight ahead at his future with his family," another source said. "They will be spending time in California…He's not looking back."
Prince Harry and Meghan Markle considered moving into a home previously owned by Kylie Jenner
According to reports, Meghan and Prince Harry toured several homes before settling into their current LA compound. Privacy was number one on their list of requirements, as well something spacious so their 10-month-old son Archie could have lots of room to play.
Bossip reports that one of the homes they reportedly considered is $5.4 million Malibu mansion that was previously owned by Jenner. The UK Sun revealed that Jenner stayed at the home during the summer of 2018. The home is typically rented by high profile celebrities as a temporary option before making a permanent move.
The house has all the luxury one would expect a Kardashian-Jenner home to include: 8-bedrooms, 10-bathrooms, an outdoor pool and patio area, green space, a tennis court, a wine cellar, dance studio and an indoor cinema and cocktail area.
The home is located in one of the few gated communities in Malibu equipped with guards, which was a huge selling point for Meghan and Prince Harry. Its design is not necessarily a castle, but it has enough archways for royalty and is designed with Italian influence. They ultimately decided against the Malibu mansion.
The home is currently available for rent at a whopping price of $14.5k a night!
Source: Read Full Article