Meghan, Duchess of Sussex and Prince Harry are officially no longer working members of the royal family. Mar. 31 was their last day in office and their exit, nicknamed Megxit, went into effect on Apr. 1. Though it's still the first week of April, lots of things have already changed for the royal couple, but perhaps the biggest and most permanent change is that their office is closed.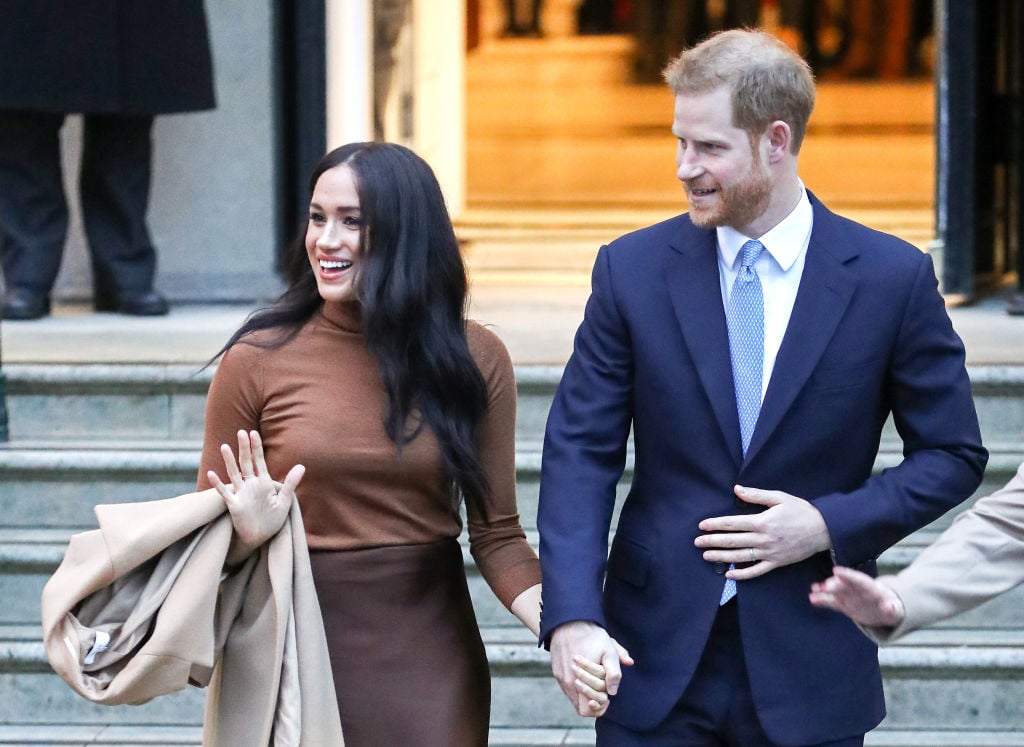 Prince Harry and Meghan Markle step down
Harry and Meghan had a tumultuous few years in the spotlight after getting married. They were criticized for everything and couldn't catch a break. Eventually, the constant beratement got to be too much and the two decided that they wanted to live a more independent life. Queen Elizabeth II released a memo, supporting their decision.
"Following many months of conversations and more recent discussions, I am pleased that together we have found a constructive and supportive way forward for my grandson and his family," the statement read. "Harry, Meghan, and Archie will always be much-loved members of my family."
"I recognise the challenges they have experienced as a result of intense scrutiny over the last two years and support their wish for a more independent life," it continued. "I want to thank them for all their dedicated work across this country, the Commonwealth and beyond, and am particularly proud of how Meghan has so quickly become one of the family."
What has already changed for Prince Harry and Meghan Markle?
The Sussexes can no longer use their HRH (His and Her Royal Highness) titles, Prince Hary had to give up his official military appointments and the two no longer receive funds from the Sovereign Grant. They can continue to maintain their private patronages and associations but can no longer represent the queen.
Meghan and Harry's way of communicating
When they were still working royals, Meghan and Harry were quite active on their Instagram account, Sussex Royal, but now that is all over. The account has been shut down.
"As we can all feel, the world at this moment seems extraordinarily fragile," they captioned their final post. "Yet we are confident that every human being has the potential and opportunity to make a difference—as seen now across the globe, in our families, our communities and those on the front line—together we can lift each other up to realise the fullness of that promise."
Though the focus of the post was to inspire hope during the COVID-19 pandemic, they did also announce the closing of their Instagram.
"As we all find the part we are to play in this global shift and changing of habits, we are focusing this new chapter to understand how we can best contribute," they wrote. "While you may not see us here, the work continues."
They, then, thanked everyone for supporting and inspiring them and promised to reconnect with their fans soon.
In addition to not being able to put out information over their Instagram, they can no longer communicate through Buckingham Palace, either.
The Palace recently put out a memo saying that they would no longer comment or guide people on Sussex related inquiries.
And now, their office is officially closed.
If you try to email them, you will get a short, curt response.
"Many thanks for your email. The office for the Duke and Duchess of Sussex has now closed," the auto-reply reads.
Well, guess that's that.
Source: Read Full Article