video
FOX Business Flash top headlines for January 9
Check out what's clicking on FoxBusiness.com
The odds of winning the Mega Millions $1.1 billion jackpot Tuesday night may be slim to none – but what will you do in the rare chance your lucky numbers are drawn?
Wealth management adviser Emily Irwin shared what you need to know if you strike gold.
"So the first thing someone should do is absolutely keep the information confidential that they've won," Wells Fargo's Advice & Planning managing director Emily Irwin told Fox News Digital on Monday. "They want to share it only with their closest loved one – this might be a spouse, a partner, it may or may not include children – and keeping that circle tight, because, during this time period before you learn that you won and you claim the winnings, you want to be able to put together a professional team that's interdisciplinary."
Rather than buying that dream car or home after becoming a lottery winner, Irwin recommends first hiring an attorney, an accountant, a financial adviser or investment adviser, a charitable planning expert and potentially even a media expert to help navigate press and community inquiries.
After no winning numbers were drawn Friday, the Mega Millions lottery soared to $1.1 billion, the fourth time in a little more than one year that a jackpot has exceeded $1 billion. After taxes, the cash prize is set to be an estimated $586.7 million, the third-largest pot in the game's history. The only jackpots larger than Tuesday's $1.1 billion are the record $1.537 billion won in South Carolina in 2018 and the $1.337 billion won in Illinois last July.
MEGA MILLIONS JACKPOT SOARS TO $1.1B
"This isn't the time to spend a few hundred dollars on a ticket," Irwin said, "but I think for most people, it's less about the expenditure of a few bucks and more about just the willingness to think to themselves, 'This could be me, this sounds like fun, and if I have somewhere between $2 and maybe $20 in my pocket to burn, this might just give me joy to have the moment of, it could happen to me,' because you can't win it unless you play, of course."
The estimated $1.1 billion Mega Millions jackpot drawing Tuesday night has a cash prize of $586.7 million. (AP Newsroom)

The Wells Fargo expert further explained how a professional team can help a lottery winner plan their earnings strategically and decide whether a lump sum or yearly payout option is the best fit for personal spending and budgeting styles.

"Most people like having the control over the investments and knowing that they can spend it when they like. However, if you are someone who knows that you have a dollar in your pocket, and you're going to spend $1.50, then it might make more sense for you from a security standpoint to actually take the annuity because you know for the next 29 years following your initial payment, you're going to be receiving a payment every single year," Irwin explained. "And that can provide some security for someone who might feel emotionally overwhelmed with taking everything at one time."

After getting financial ducks in a row with your lottery advisers, Irwin noted they can further assist in starting and completing the process of investing cash winnings in discretionary purchases.
Wells Fargo Advice & Planning managing director Emily Irwin told Fox News Digital "this isn't the time" to spend a few hundred dollars on Mega Millions lottery tickets. (AP Newsroom)

"If we see multiple winners and there's this great exponential jump in wealth, all of these expenses, bigger homes, nicer cars, boats and then maybe those purchases for friends and family as well, all of those have very, very high maintenance costs often associated with them," Irwin said. "And so you want to make sure not only can you afford the initial cash outlay, but all the ongoing maintenance and any other associated costs and expenses."

Additionally, a professional team provides an extra security barrier in terms of state taxes and regulations or rules regarding lottery winnings and even scam vulnerability, which is why Irwin says confidentiality is of utmost importance.

"When you're thinking about everything from a smaller to a larger jackpot, it's not just the request from well-known friends, family and organizations that you're going to be fending off. It's also going to be those who prey on individuals and really use this opportunity to scam someone," she cautioned. "And it can also result in someone needing to maybe take additional steps with respect to safety."

GET FOX BUSINESS ON THE GO BY CLICKING HERE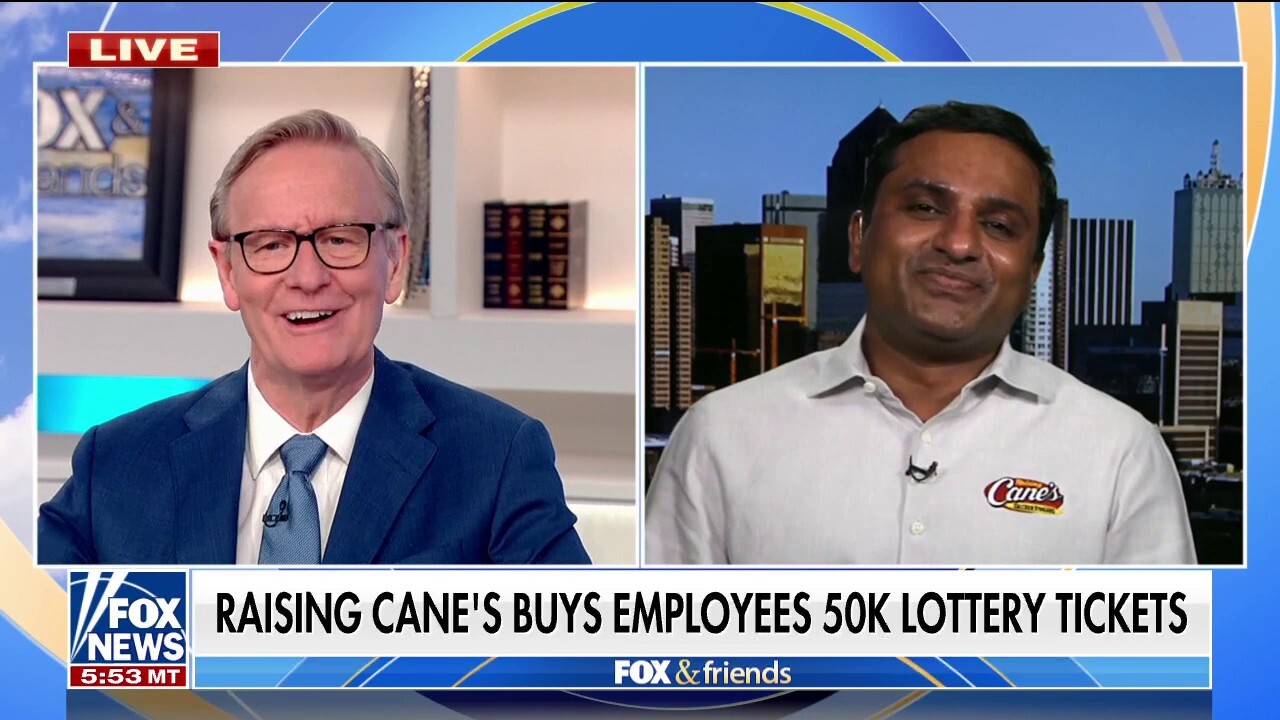 video
Raising Cane's buys 50K lottery tickets for employees: 'It's how we do business
Raising Cane's CEO AJ Kumaran shares why he bought 50,000 lottery tickets for all his employees as the Mega Millions jackpot hits $810 million

Ahead of the highly-anticipated drawing, the Wells Fargo adviser confirmed her gut feeling that a winner will indeed be chosen Tuesday, hopefully kicking off someone's "incredibly lucky" 2023.

"I would just say for the winner, during that quiet period as they're talking with the advisers that they select, 1), be sure that they're comfortable with them, and then 2), make sure it's not all about taxes and financial decisions," Irwin said. "Spend as much time, if not more, on talking with that professional team about your values and your goals almost regardless of the wealth, because that will help inform you to put together an intentional plan that really resonates with you, not just as you're making short-term financial decisions, but a longer-term strategic one."

READ MORE FROM FOX BUSINESS

FOX Business' Julia Musto contributed to this report.

Source: Read Full Article