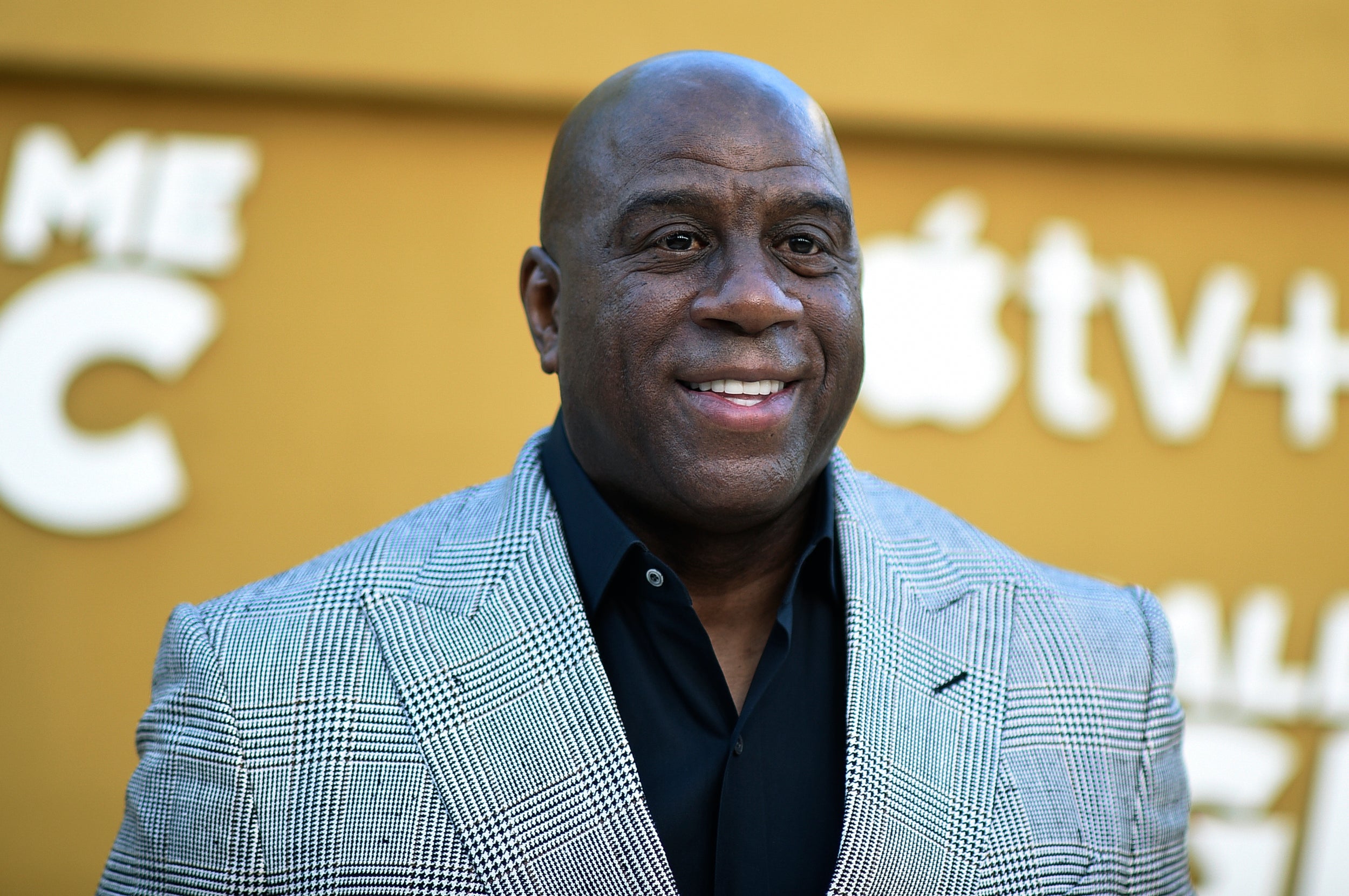 FILE – Magic Johnson arrives at the premiere of "They Call Me Magic" on Thursday, April 14, 2022, at Regency Village Theatre in Los Angeles.
Golfer Tiger Woods is the fourth athlete to have reached the financial milestone.
Johnson's massive wealth is held mostly in a stake in life insurance company EquiTrust, according to Forbes. He owns 60 per cent of the company which has reported revenues of more than $2.5bn a year.
He is also part owner of a string of LA sports teams, including the WNBA's Los Angeles Sparks, baseball franchise Los Angeles Dodgers and soccer team LAFC. He is also part of the ownership group of the NFL's Washington Commanders.
Other notable investments include Starbucks, Burger King and 24 Hour Fitness.
He told the All The Smoke podcast earlier this year that billionaire status could have been reached sooner if he had not turned down shares in Nike when first entering the NBA.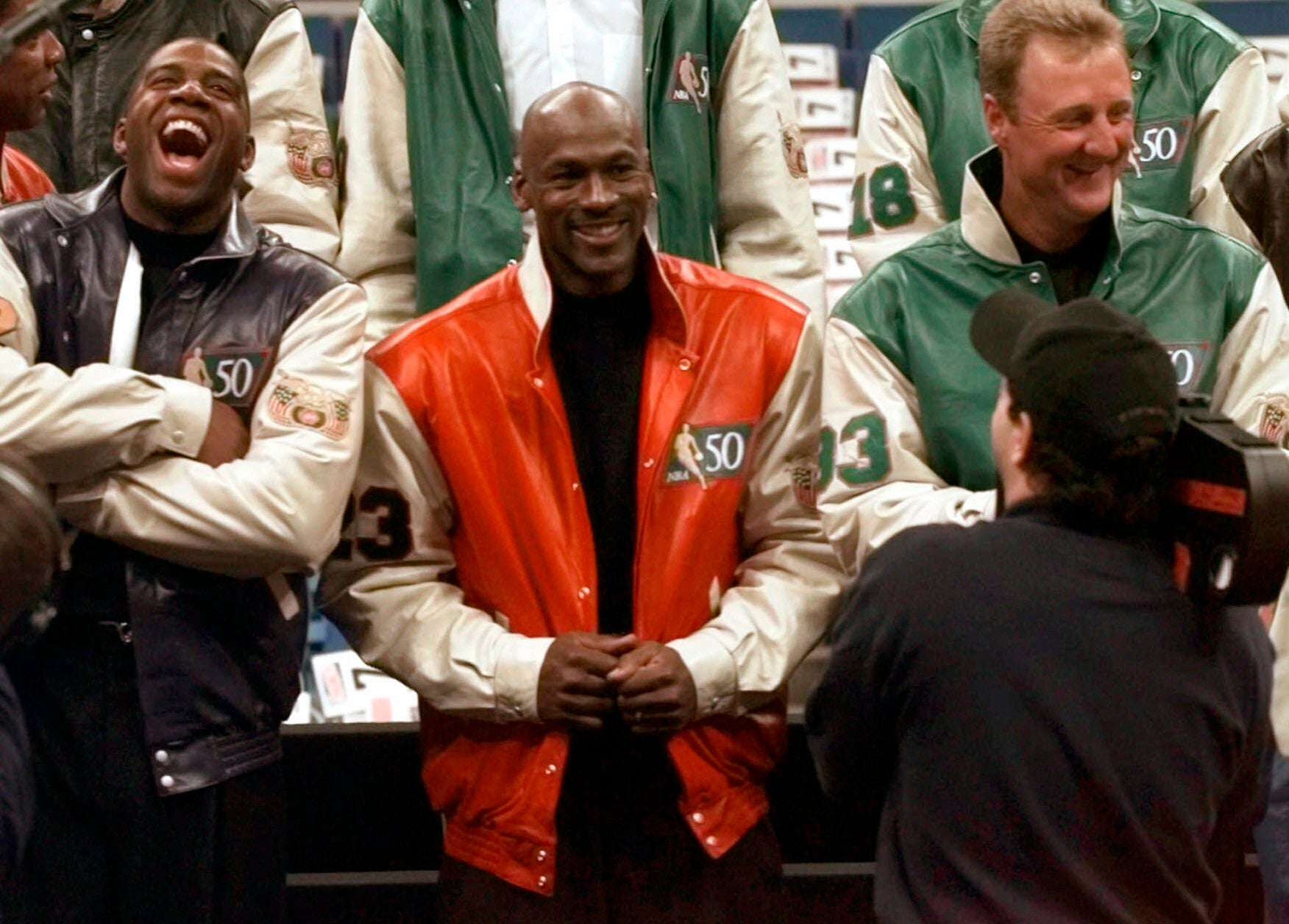 Magic Johnson with Michael Jordan in the 1990s
"My family didn't come from money, that's one thing that hurt us sometimes. When you don't come from money, you don't know," he said. "I didn't even know what stocks [were] at that time."
"So I passed on the stocks. Can you imagine? 45 years, $5 billion that stock would have been worth today."
Johnson made $40m from his NBA playing career which stretched from 1979 until 1996 when his HIV diagnosis prompted retirement.
Source: Read Full Article