Catherine, Duchess of Cambridge offered some words of praise and appreciation in a thoughtful personal letter she wrote to the staff of the Evelina London Children's Hospital amid the coronavirus (COVID-19) pandemic.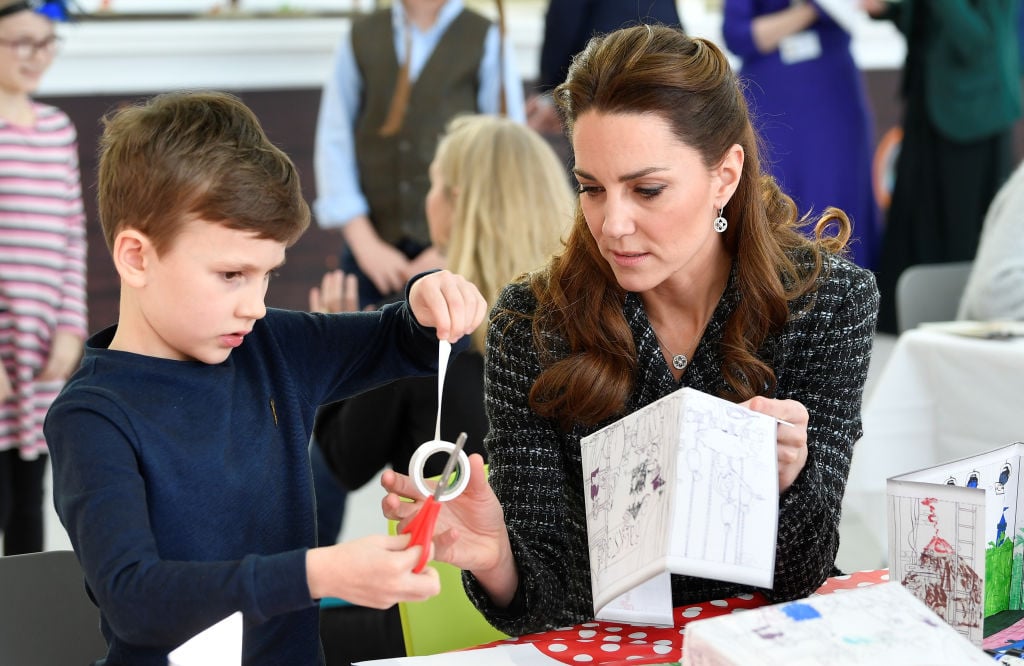 Kate shares her words of encouragement
It's a difficult time for everyone right now and Kate'swords for the Evelina London Children's Hospital really lifted up the staff'sspirits. The hospital posted the letter on their Twitter page, noting, "It waswonderful to receive an uplifting message from our Patron HRH, The Duchess ofCambridge, for all our hardworking staff and volunteers."
"I am writing to let you know how much I am thinking of allthe team at Evelina London during this hugely difficult time," Kate wrote.
She continued, "It is heartening to know you are still verymuch open for business and continuing to provide expert care to sick childrendespite the challenging circumstances. You are all truly inspirational and Iknow how much you will be there for these families, as you always have been."
"You are now facing the additional pressure of caring foradult COVID-19 patients," Kate stated, adding, "but it is a testament of yoursupport and commitment to your patients that you are all pulling together toensure they will have the best possible care."
"Whether working on the frontline, or behind the scenes, you will be having to juggle these pressures and manage both your professional and personal lives. Please look after yourselves and each other and know that the whole country is behind you," she wrote.
She concluded her message by noting, "This comes with my very best wishes for the good health of you and your families over the coming weeks. Catherine."
Kate is patron of the hospital
Kate became the patron of Evelina London Children's Hospitalin 2018 after first visiting in February that year when she was pregnant withPrince Louis.
In Jan. 2020, the Cambridges' Instagram account featured highlights of Kate's visit to the children's hospital for a creative arts workshop. "Her Royal Highness is Patron of both the Children's Hospital and The National Portrait Gallery," the caption explained. "Art has been shown to help both children's health, wellbeing and happiness."
"The Gallery delivers workshops on the hospital wards and in play rooms. The Duchess of Cambridge helped children create their own portraits and create characters for a pop-up theatre show!," the caption noted.
Prince William and Kate have been sharing positivity
Prince William and Kate may not be able to make in-person visits anymore but that doesn't mean they can't keep in touch virtually. During an April Zoom call with teachers, staff, and children at Casterton Primary Academy, the Cambridges thanked the administrators and teachers. "To you and everyone who is in during this time, it must be such a relief for all the parents who are key workers to know that their children have the normality and structure and they've got a safe place for them to be," Kate said.
She continued, "So really, really well done and for all ofyou I know it's not easy circumstances, but it's fantastic.'
"We just want to say a huge thank you to you guys and welldone in keeping it all going. Please pass on many messages of support for allthe staff and all the volunteers — they're doing a great job," William added.
The couple were cheerful during the call, including a moment when Kate teased William when the staff wished them a happy Easter. William said, "There'll be a lot of chocolate being eaten here that's for sure" and Kate playfully scolded him, saying, "You keep eating it!"
Source: Read Full Article