video
FOX Business Flash top headlines for January 19
Check out what's clicking on FoxBusiness.com
A judge branded James Dolan's use of facial recognition to ban attorneys whose firms are involved in lawsuits against his businesses from venues like Madison Square Garden as "totally crazy," according to a report by the New York Post.
Dolan, the 67-year-old billionaire who is chairman and chief executive officer of MSG Sports and MSG Entertainment, sent a letter last June to lawyers at 90 firms involved in lawsuits against his business ventures to stay away from his venues to avoid "improper disclosures." Those companies operate venues including Madison Square Garden and Radio City Music Hall, among others.
Dolan's ban came up in court before Delaware Chancery Court Judge Kathaleen McCormick, who called the ban "the stupidest thing I've ever heard" in an early November hearing with lawyers on Zoom based on a transcript reviewed by the New York Post.
NY LEADERS CALL ON MADISON SQUARE GARDEN TO STOP USING FACIAL RECOGNITION TECH: 'SETS A DANGEROUS PRECEDENT'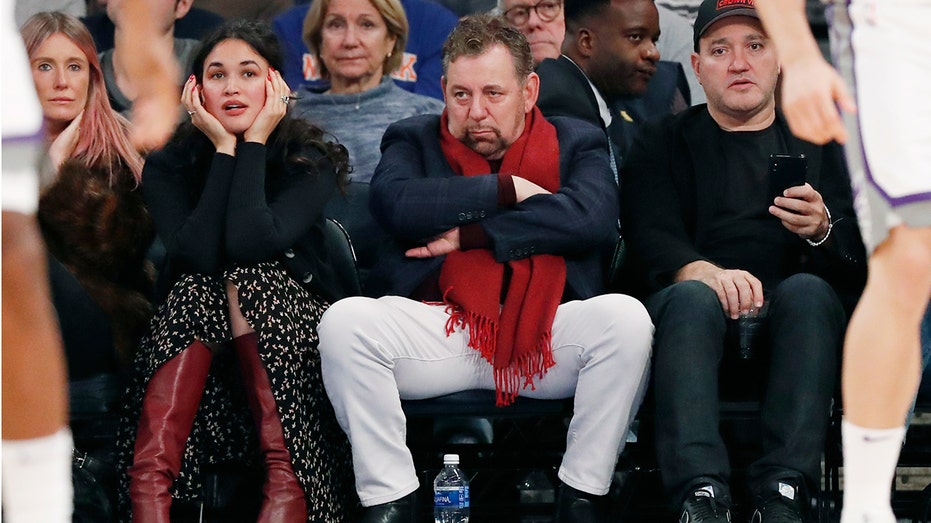 James Dolan, executive chairman and Madison Square Garden CEO, watches a game between the New York Knicks and Sacramento Kings in New York, Nov. 3, 2019. (AP Photo / Kathy Willens)

McCormick went on to address Dolan's claim about possible improper disclosures stemming from lawyers attending his companies' venues, and she reportedly said they may do "something as horrific as watch a play, a sporting event, order a hot dog, or use the bathrooms, these sorts of threatening acts."

The Post reported that McCormick likened the situation to a "plaintiff suing a McDonald's or Walmart and getting a letter from those institutions saying: 'If you attempt to buy a Big Mac, you know, we're going to kick you out.'"

The Zoom hearing concerned a lawsuit filed by shareholders claiming that MSG Entertainment overpaid when it bought the Dolan-owned MSG Networks for $900 million in 2021. The shareholders accused Dolan of "pettiness" and bullying" in his business practices. McCormick said a facial recognition crackdown at MSG and other venues "raises questions about how he handles his fiduciary obligations to the company," per the Post.

GIRL SCOUT MOM BARRED FROM SEEING ROCKETTES BECAUSE OF HER JOB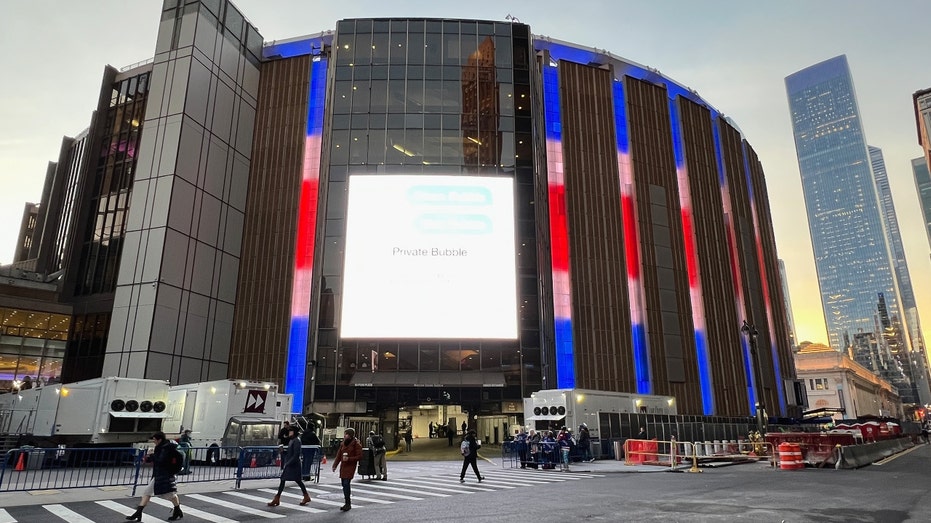 Madison Square Garden is shown on Dec. 5, 2022, in New York City. (Bruce Bennett / Getty Images / Getty Images)

Dolan's ban on opposition attorneys has resulted in several bizarre incidents, some of which involved attorneys who aren't directly involved with the contentious lawsuits.

Late last year, an attorney whose firm was suing one of Dolan's businesses but wasn't involved with the case was blocked from entering Madison Square Garden with her daughter's Girl Scouts troop to attend a Rockettes show and had to wait outside in the rain.

A spokesperson for MSG told FOX Business that the company has "instituted a straightforward policy that precludes attorneys from firms pursuing active litigation against the Company from attending events at our venues until that litigation has been resolved."

MSG ENTERTAINMENT EXPLORING POTENTIAL SPINOFF OF MADISON SQUARE GARDEN AND RADIO CITY MUSIC HALL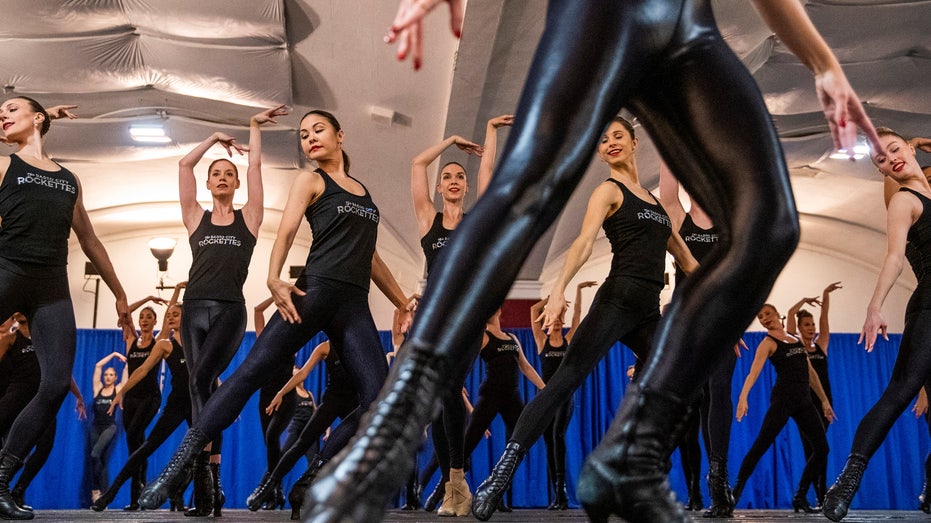 Members of the Radio City Rockettes rehearse for the "2022 Christmas Spectacular Starring the Radio City Rockettes" in New York City, Oct. 19, 2022. (Reuters / Eduardo Munoz / Reuters Photos)

"While we understand this policy is disappointing to some, we cannot ignore the fact that litigation creates an inherently adversarial environment," the statement continued. "All impacted attorneys were notified of the policy. We continue to make clear that impacted attorneys will be welcomed back to our venues upon resolution of the litigation."

MSG Entertainment declined to comment on the judge's comments about the ban on attorneys from firms involved in lawsuits against Dolan's companies.

Dolan's use of facial recognition to ban patrons who are affiliated with law firms involved with lawsuits against his companies has drawn the ire of local lawmakers who warned that the use of facial recognition in business grudges "sets a dangerous precedent." The group noted in a release, "As a place of public accommodation, MSG Entertainment has a legal obligation to New Yorkers and the general public to protect them against discrimination and cease harassing them."

GET FOX BUSINESS ON THE GO BY CLICKING HERE

MSG Entertainment told FOX Business that the company operates venues that are "worldwide destinations and several sit on major transit hubs in the heart of New York. We have always made clear to our guests and to the public that we use facial recognition as one of our tools to provide a safe and secure environment for our customers and ourselves."

"The facial recognition technology system does not retain images of individuals with the exception of those who were previously advised they are prohibited from entering our venues or whose previous misconduct in our venues has identified them as a security risk," the spokesperson further explained.

Fox Business' Julia Musto and Daniella Genovese contributed to this report.

Source: Read Full Article