Dianna Agron was yelled at by photographers for "blocking" their shot at Sarah Jessica Parker, she's misidentified as "Dianne from Glee" and hears "she dated Taylor Swift," while the loudest photog insists, "I don't know who she is."
Glee alum Dianna Agron is no stranger to red carpets, but she was apparently a stranger on the red carpet last last week while appearing at the New York City Ballet Fall Gala to celebrate the company's 75th anniversary.
In a video that's gone viral over the weekend, the actress can be seen smiling and talking with alongside Jeremy O. Harris while the photographers behind the camera are screaming and yelling at her to move as she's blocking Sarah Jessica Parker.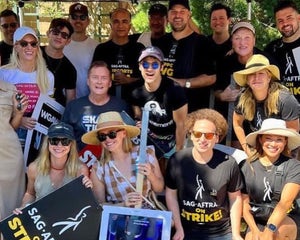 Glee Cast Reunites at Strike As Heather Morris Honors Naya Rivera with Picket Sign
"You're blocking an important photo," one voice can be heard louder than any others. "There's a very important photo right behind you, please."
As the photographers continue shouting, and clearly getting more aggravated, the prominent voice shifts to sarcasms, declaring, "Guys, you're not in the way. You're not in the way at all. You're not in the way."
Finally someone else shouts at them to "get out of the way!" and Agron and the others indeed step away, realizing what the photographers are getting so worked up about.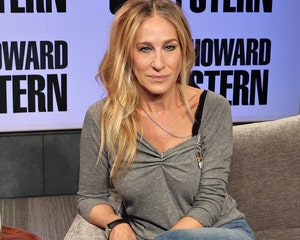 Sarah Jessica Parker Reveals 'Only' Concern with SATC, Says She 'Missed Out' on Facelift
As they shift focus to getting their coveted shots of Parker, who was all smiles as the flash bulbs started going crazy, one woman tries to educate the most prominent photographer voice … but even she gets it wrong.
"That's Dianne," she says in the clip. And when he asks, "Dianne who?" she replies, "The girl from Glee."
"I don't know who she is," the unidentified photographer said in a brusque and dismissing sounding tone, as there were a few calls for "Dianne" from other photographers, perhaps feeling bad for how brusquely she was shooed away.
Another approach was tried, with the woman saying, "She dated Taylor Swift." This, of course, is unsubstantiated and Agron herself dismissed it on Jimmy Kimmel Live! back in 2012. The man repiied only, "That's weird" and moved on.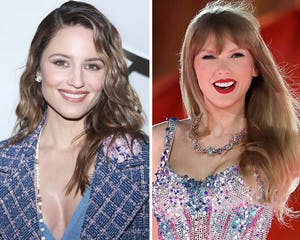 Dianna Agron Reacts to Decade-Long Romance Rumor About Taylor Swift
Within seconds, all attention fully shifted to to the Sex and the City and And Just Like That star, with the photographers practically prostating themselves before her with cries of "Beautiful!" and "Gorgeous!"
Gleeks and others online quickly jumped to Agron's defense, even though the actress has not said anything publicly about the incident. She shared a short video and photo of her stunning gown to her Instagram page with the caption, "Ballet buddies. Here's to your 75th year @nycballet. You're spectacular."
"Sorry about the rude paparazzie queen," commented one follower. "You deserved sm better ❤️."
Another chimed in as well, writing, "Screw the photographer, you are not "Diane from Glee", you are Dianna Agron, the people's princess and we adore the hell out of you!"
The incident got people on X (former Twitter) fired up, too, as they shared Pop Craze's post with the video cilp and defended the Glee star from the photographers after the fact.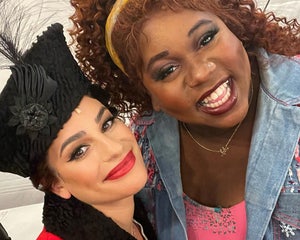 Lea Michele and Alex Newell Leave Glee Drama Behind at Tony Awards, Celebrate One Another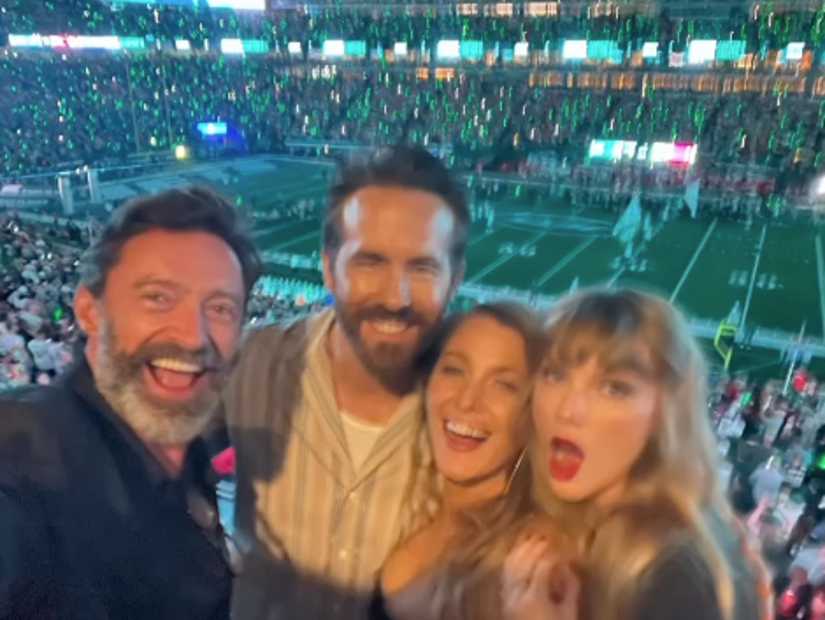 Source: Read Full Article