video
Equinox gyms unveil coronavirus reopening plan
Susan Li on Equinox reopening 
Equinox is facing criticism for turning up its nose at New Year's resolutions.
The luxury fitness club launched its "We Don't Speak January" campaign on Jan. 1, 2023, announcing that the gym will not be accepting any new memberships for the first day of the year.
"It's not you, it's January," the notice from Equinox said on its website.
PELOTON WILL SELL REFURBISHED BIKES IN TIME FOR NEW YEAR'S RESOLUTIONS 
"January is a fantasy, delivered to your door in a pastel-colored box," the company's message also said. 
"It talks about change. It needs a new outfit before it can begin. Short-cutting, giving up just a few weeks later."
"You are not a New Year's resolution. Your life doesn't start at the beginning of the year. And that's not what being part of Equinox is about," the message continued.
"We go beyond what's possible. We defy expectations. We are not moderation. We want it all, every day. And you deserve it all."
ARMY VETERAN TURNS COLLEGE STARTUP INTO $40M HEALTH AND FITNESS BRAND: 'GO ONE MORE'
The notice wrapped up with comments that Equinox doesn't "speak January" — "and neither do you"
"We look forward to welcoming you to our Equinox community tomorrow," Equinox wrote.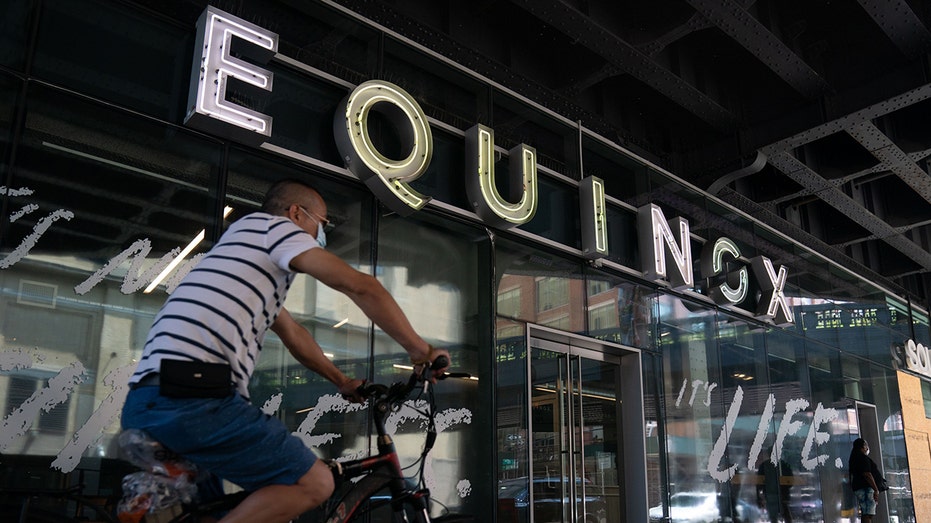 A man rides his bike past an Equinox gym in Chelsea on August 17, 2020, in New York City. (BRYAN R. SMITH/AFP via Getty Images / Getty Images)

The public was quick to respond and react on social media with feedback on the campaign.

Some Twitter users praised the company for its on-brand marketing — while others shamed its "exclusionary" messaging.

"Super bold, super smart, strategically aligned with the brand," @warjesseagle wrote in a tweet on Sunday.

Among an extensive thread of split replies to the above tweet, user @rcatanese was one of many who disagreed with the company's stance.

"Feels tone-deaf to be so exclusionary," this person tweeted.

"I'm just one social feed but all I saw this week was 'make space and be welcoming to the newcomers.'"

BEST CITIES FOR ACTIVE LIFESTYLES IN 2022: REPORT

Another user considered the campaign a "cheap ploy."

"Give me a break," @garnethenderson tweeted. 

"Equinox built their entire brand on fetishizing thinness and making people feel like they need to change how they look."

The person went on, "Turning around and pretending they don't engage in the kind of tactics they profit from is a really cheap ploy."

Other Twitter users such as @itscrytpomomo suggested the campaign is a "very smart way to avoid cancellations and chargebacks."

But TikTok users weren't so sure about the marketing tactic — especially after Equinox posted and then deleted a video poking fun at declining membership on Jan. 1.

EQUINOX'S NYC FITNESS CLUBS TO ACCEPT CRYPTO PAYMENTS

The original TikTok video showed an empty gym — and landed on one gym-goer lifting weights and laughing.

The on-screen text read, "When it's January 1st, but you remember Equinox isn't letting new members join today."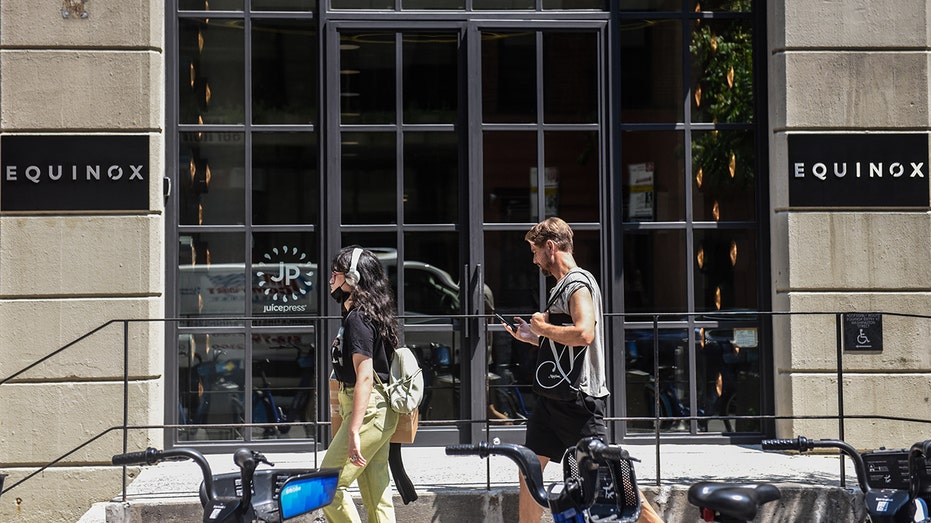 An Equinox gym in New York City is shown on Tuesday, July 6, 2021. (Stephanie Keith/Bloomberg via Getty Images / Getty Images)

Equinox wrote in the caption of the video, "Take your resolutions somewhere else."

TikTok users reported that Equinox was also sending "rude" responses to commentators before deleting the post altogether. 

NEW YEAR'S RESOLUTION: EXERCISE TRAINER DISCUSSES WAYS TO 'JUMP' INTO THE NEW YEAR

In a Sunday post, TikTok creator and personal trainer @progressbypaige highlighted one comment from a user on Equinox's post who explained that she joined on New Year's Eve to avoid the ban.

Equinox responded, "Well that works too, I guess."
Signage outside an Equinox gym location in New York City on May 5, 2021. (Michael Nagle/Bloomberg via Getty Images / Getty Images)

"A simple sentence like that could really impact a newbie's confidence [in] going into the gym," @progressbypaige said.

"We should encourage people to find a healthier lifestyle whatever way works for them — and for some people, it is New Year's resolutions."

"Health is for all of us. Be more inclusive. Be better, Equinox."

TikTok creator Nathan Tsujii also called out Equinox in a post on Sunday, encouraging the company to "support any and everyone trying to get healthy."

CLICK HERE TO READ MORE ON FOX BUSINESS

"The gym does not belong to one person," he said. 

"Health is for all of us. Be more inclusive. Be better, Equinox."

GET FOX BUSINESS ON THE GO BY CLICKING HERE

Fox News Digital reached out to both TikTok posters for comment.

Fox News Digital also reached out to Equinox, but the company declined to offer comment.

Source: Read Full Article