This might sound familiar: You hop into bed at 10 p.m., ready to log the recommended 7 to 8 hours of shut-eye, and then, too much time later…*yup, still awake*. It's totally frustrating when dozing off is a challenge, and in the current, stressful climate of COVID-19, you might be struggling more than usual.
On top of trying things like meditation before bed, or speaking with a psychologist about your worries, it might be worth considering how some small changes could help, starting with the place you spend each evening: your bedroom, says clinical psychologist and American Sleep Association advisory board member Whitney Roban, Ph.D.
A cluttered sleep environment can cause stress, which is a major cause of insomnia.
A cluttered sleep environment can cause stress, which is a major cause of insomnia, Dr. Roban explains. "While we cannot have total control over this pandemic, we can controlaspects of our sleep environment, which can improve sleep. Ideally, your bedroom should be tidy and set up in a way that promotes peace and relaxation. Since we're all home right now, it's an ideal time to work on creating that type of space," she points out.
So how can you tame the clutter and transform your bedroom into a calming oasis that can help you log some quality zzzs now and in the future? To find out, Women's Health tapped Charlene Tea, an interior designer for IKEA and Justin McMahon, IKEA's senior sales leader for bedroom storage, for their best bedroom organization tips.
Keep clothing off the floor.
Consider dedicating a wall to maximizing storage, with shelves and rods you can easily customize and use to accommodate and organize your clothing, says Tea. This will make sorting and putting away your clothes effortless at the end of the day, so they don't just make a home for themselves on the ground.
Another option? A standing clothes rack. Keeping an easy-to-assemble clothes rack in the corner of the room is agreat way to streamline your morning routine. "This can be an in-between for you and your wardrobe," says Tea. "This way, your next-day outfit is hanging there, making the morning decisions quick and easy so you can sleep in a little longer."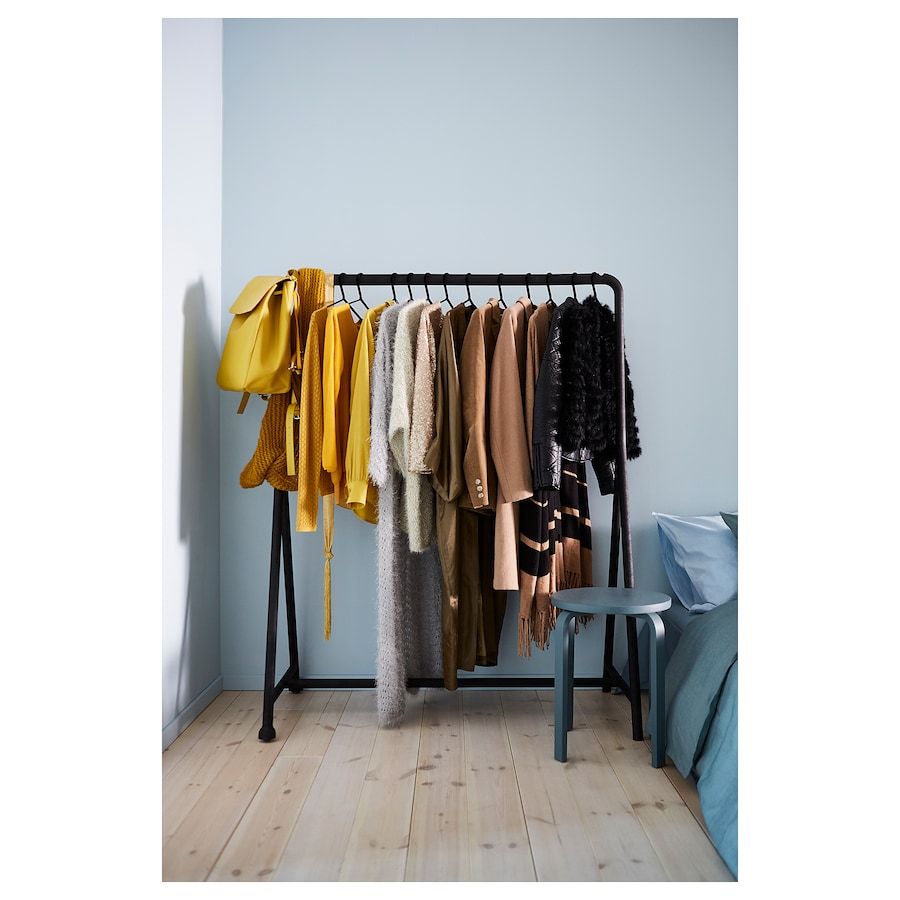 TURBO clothes rackIKEAIKEA-USA.com$49.99SHOP NOW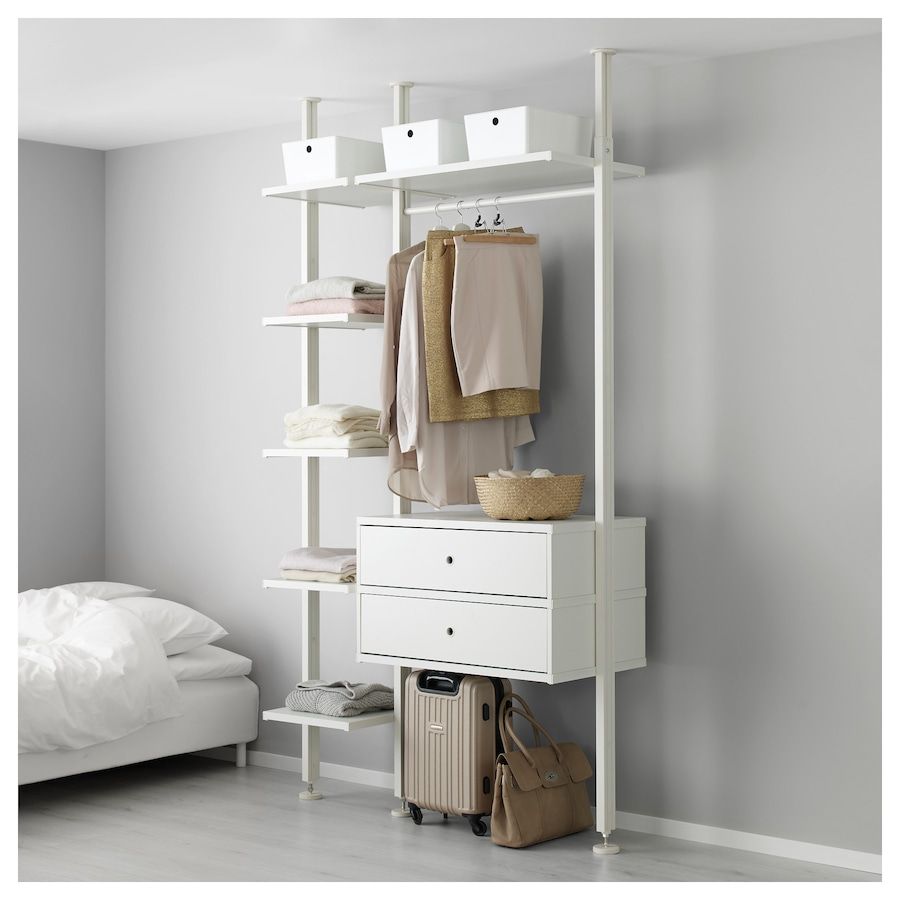 ELVARLI 2 section shelving unitIKEAIKEA-USA.com$340.00SHOP NOW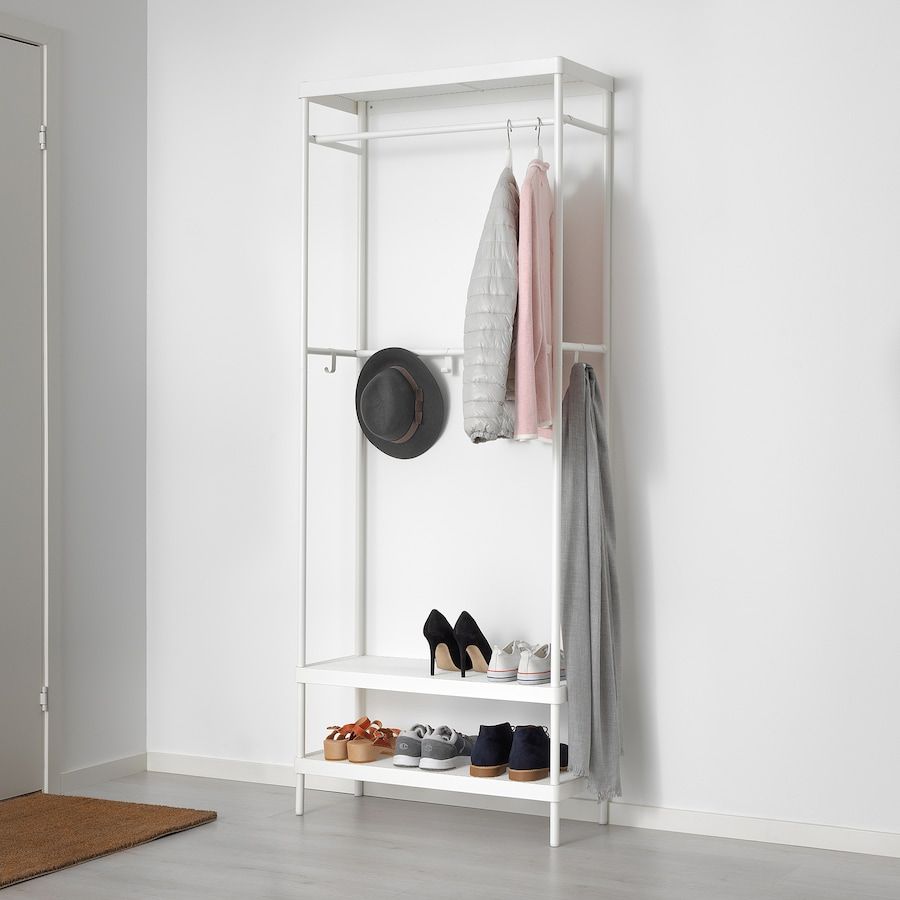 MACKAPÄR coat rack with shoe storage unitIKEAIKEA-USA.com.com$59.99SHOP NOW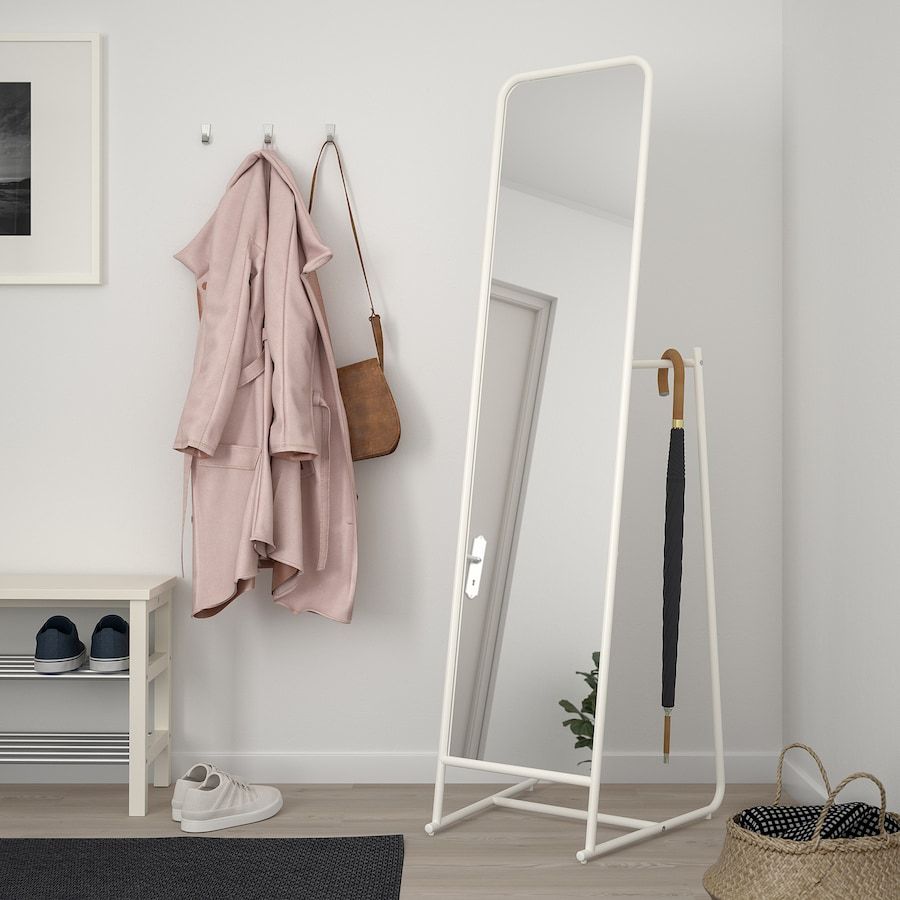 KNAPPER floor mirror with hangerIKEAIKEA-USA.com$59.99SHOP NOW
If the room's multipurpose, define each area.
If you're crunched on square footage, your bedroom might double as an office or hang-out space, which is a recipe for clutter. To keep things organized, and reserve the sleeping area of your bedroom for relaxation, Tea recommends creating a division of space. "Something as simple as hanging textiles can be the perfect solution. A thin fabric will allow daylight through, or a thicker material will provide more seclusion," says Tea. She adds that a room divider or a bookshelf are also great options.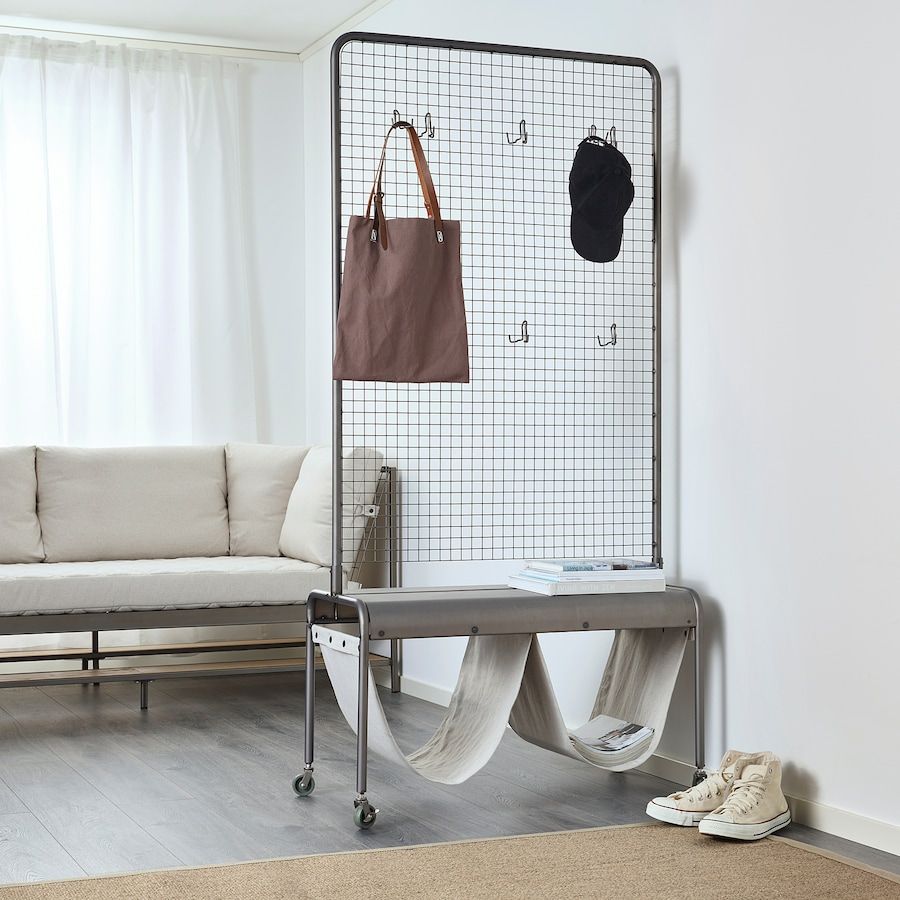 VEBERÖD room dividerIKEAIKEA-USA.com$149.00SHOP NOW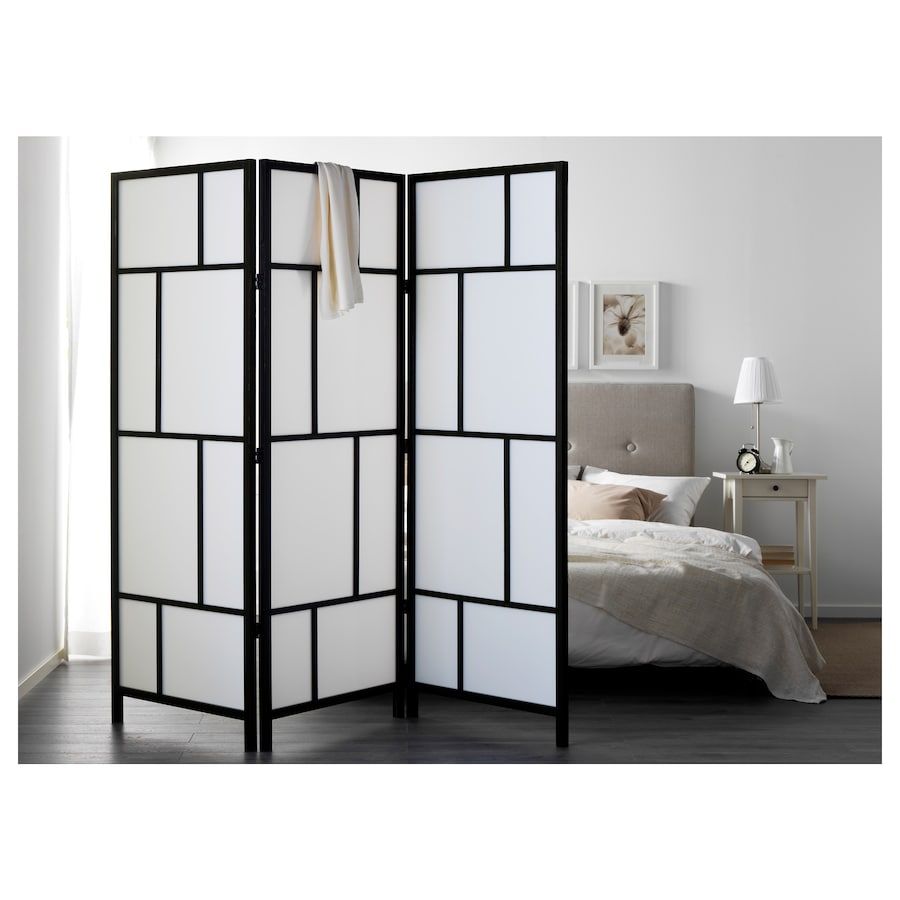 RISÖR room dividerIKEAIKEA-USA.com$139.00SHOP NOW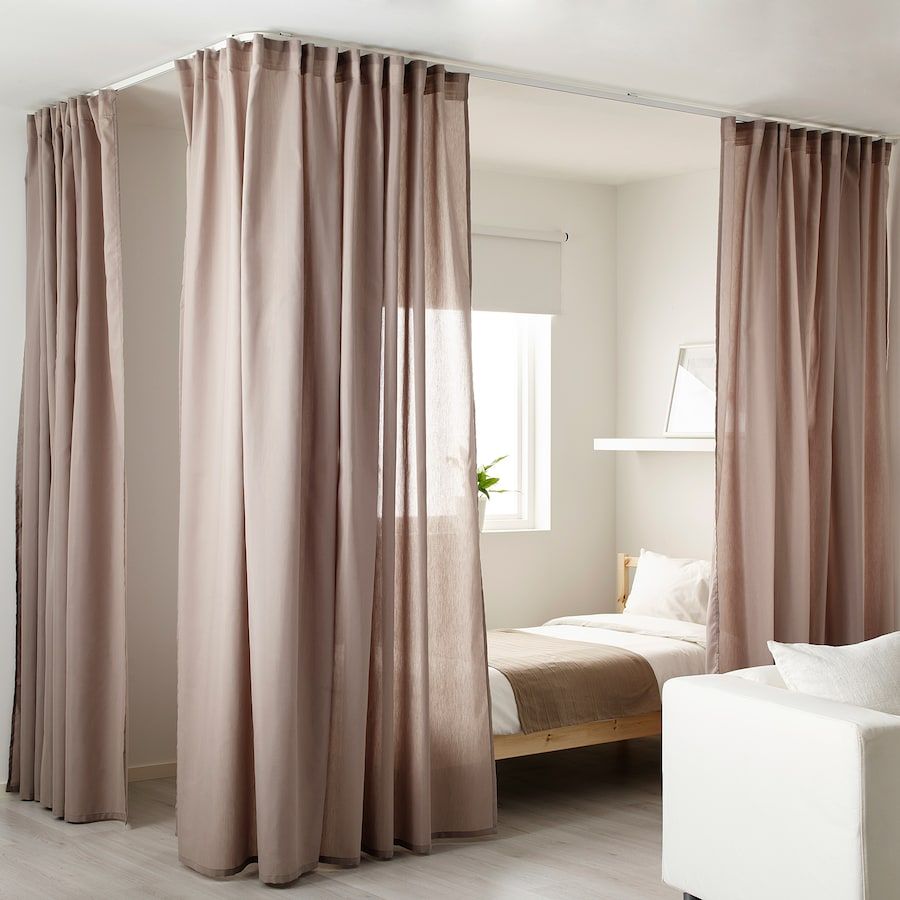 VIDGA corner room dividerIKEAIKEA-USA.com$46.00SHOP NOW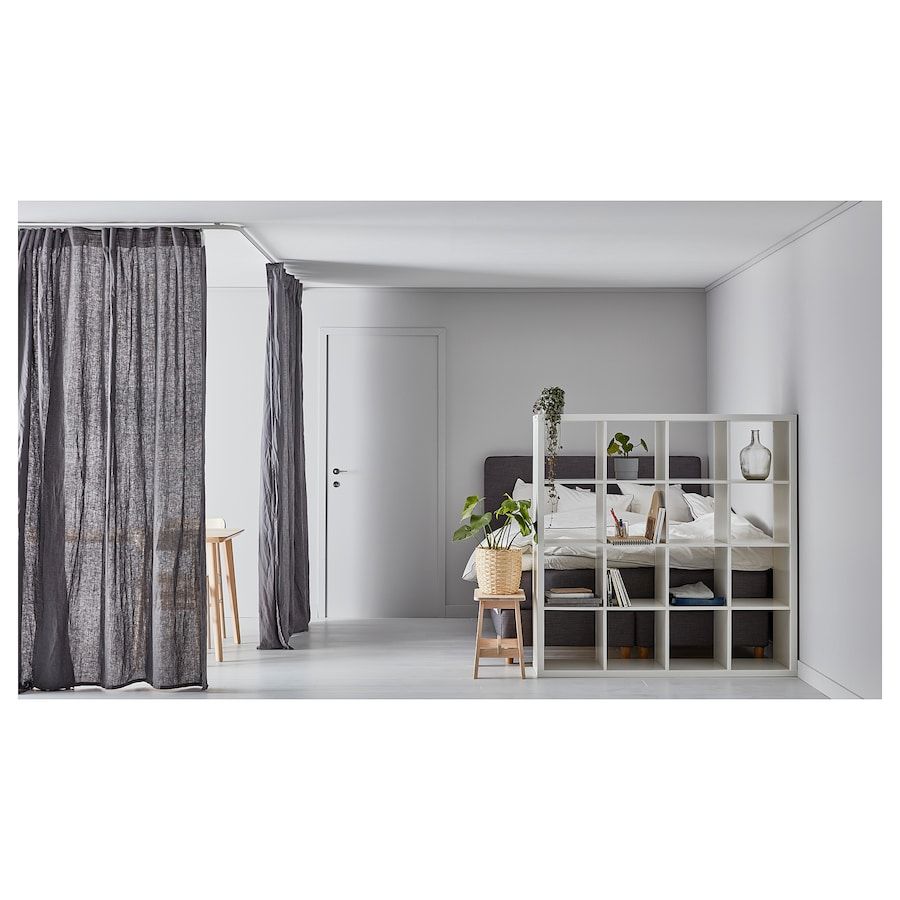 KALLAX shelf unitIKEAIKEA-USA.com$119.00SHOP NOW
Keep seasonal stuff in storage.
You probably don't need bulky sweaters or bathing suits accessible year-round. To cut back on excess items, take a look around your room and figure out where you can make the most of unused spaces. There is often room for seasonal storage high up between the tops of wardrobes and the ceiling, or under the bed, McMahon and Tea point out. To keep things organized and looking tidy in these areas, McMahon recommends using storage boxes and zippable cases.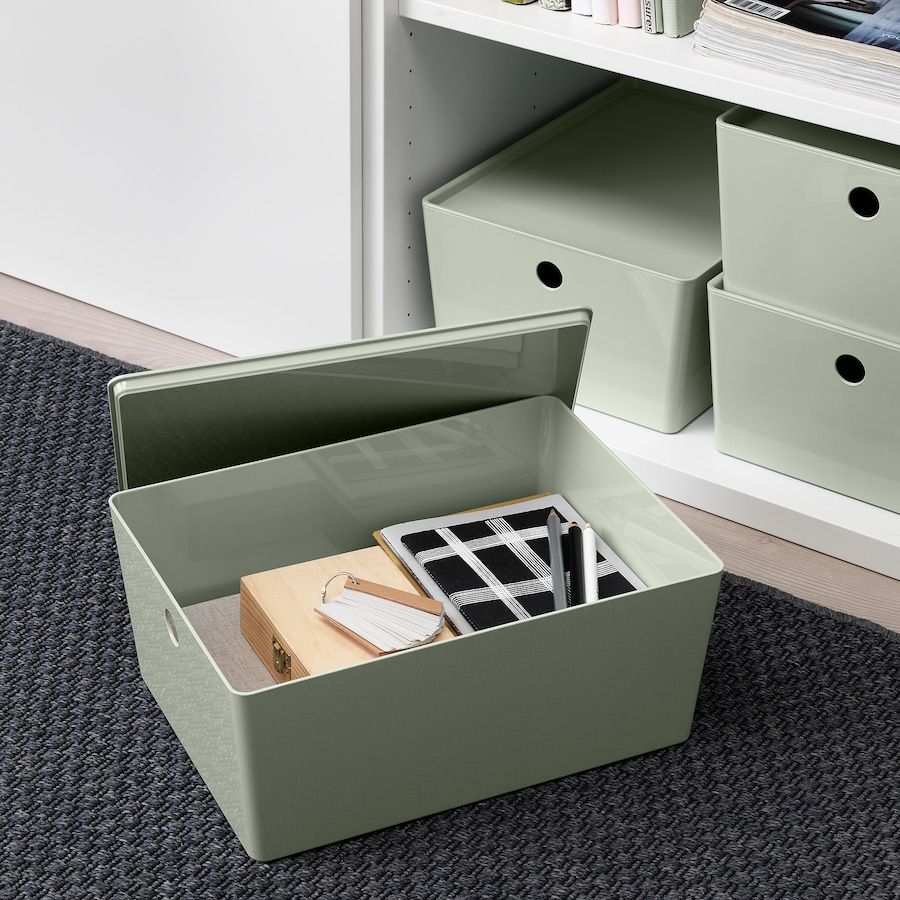 KUGGIS storage box with lidIKEAIKEA-USA.com$7.99SHOP NOW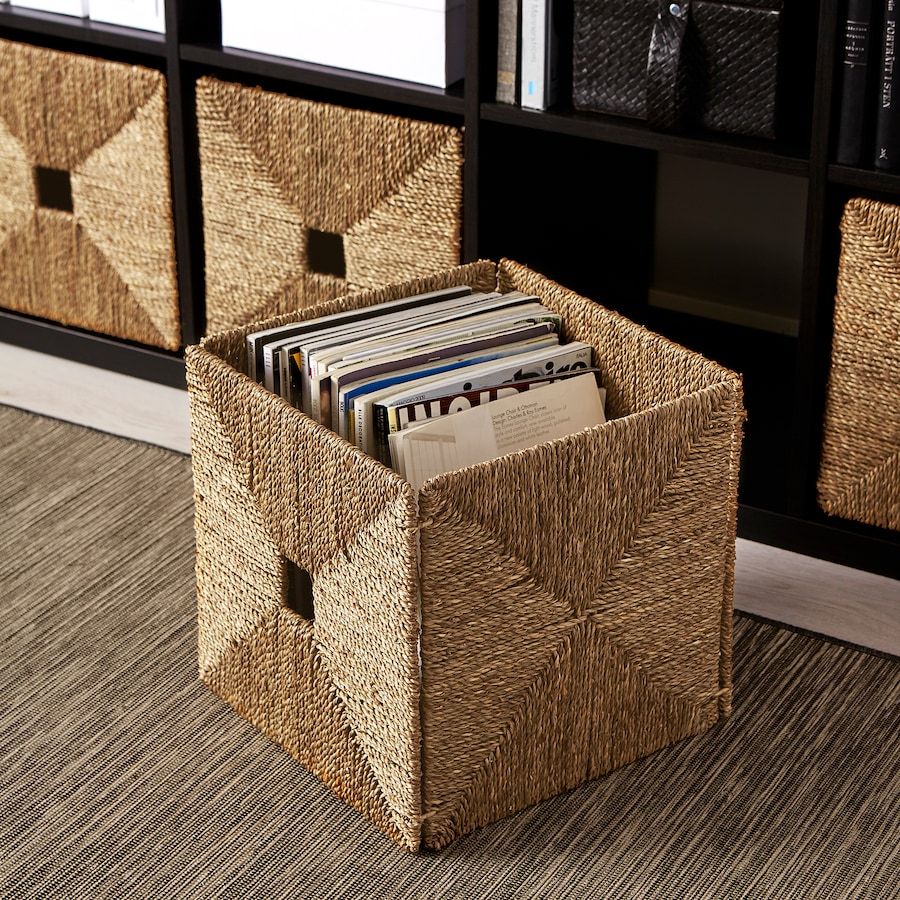 KNIPSA basketIKEAIKEA-USA.com$14.99SHOP NOW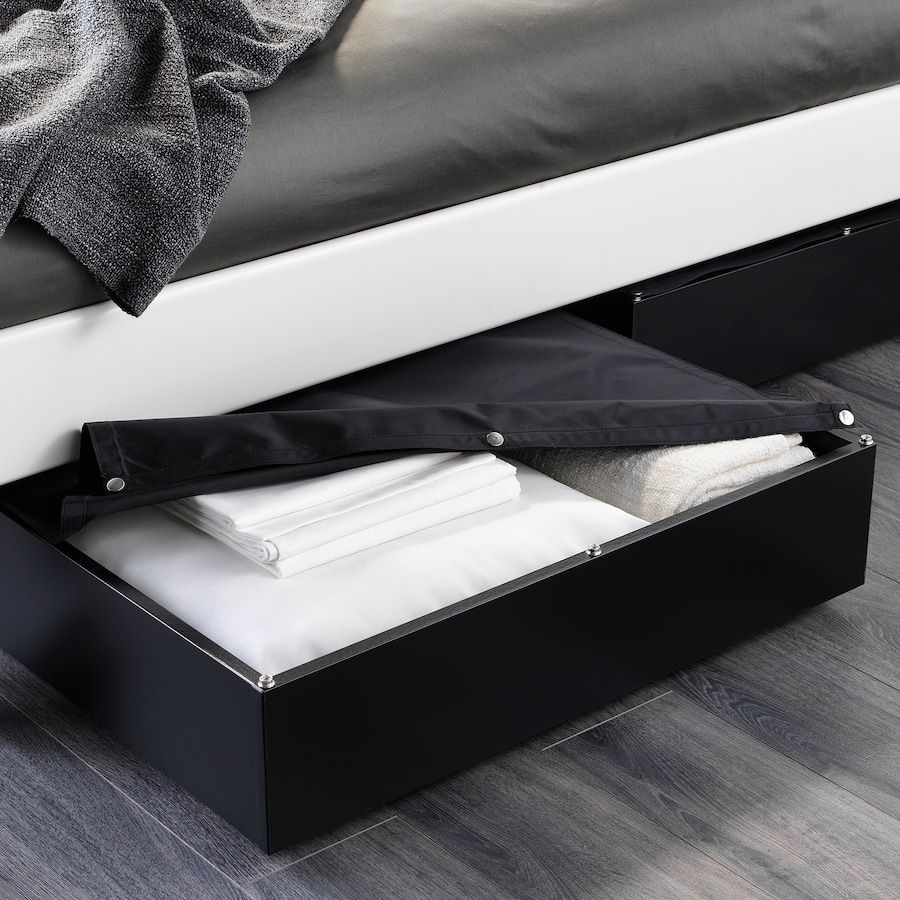 VARDÖ underbed storage boxIKEAIKEA-USA.com$29.99SHOP NOW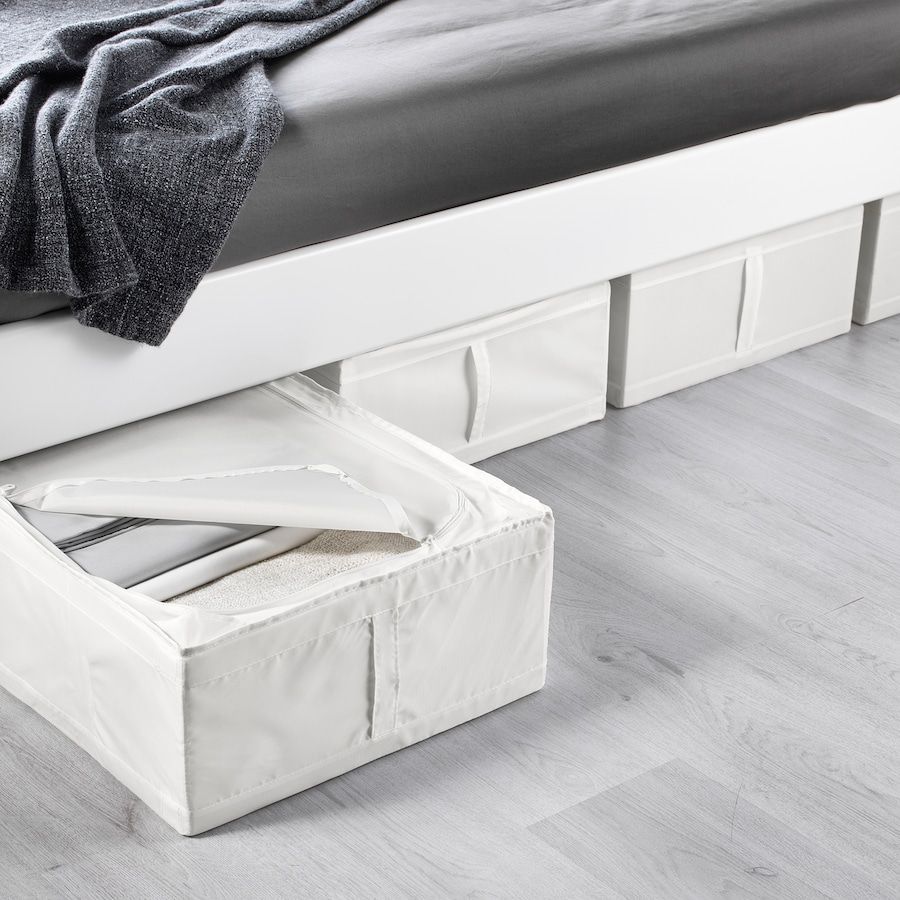 SKUBB storage caseIKEAIKEA-USA.com$4.99SHOP NOW
Optimize your shelves and drawers.
How you organize items inside your drawers and closet, and on your shelves, also helps keep your bedroom look uncluttered. Drawer organizers and small baskets can help you customize and get the most out of your storage areas, as well as help you find things faster. "When the inside of your storage is all organized, it's much easier to put things away and find additional space for seasonal items," Tea says.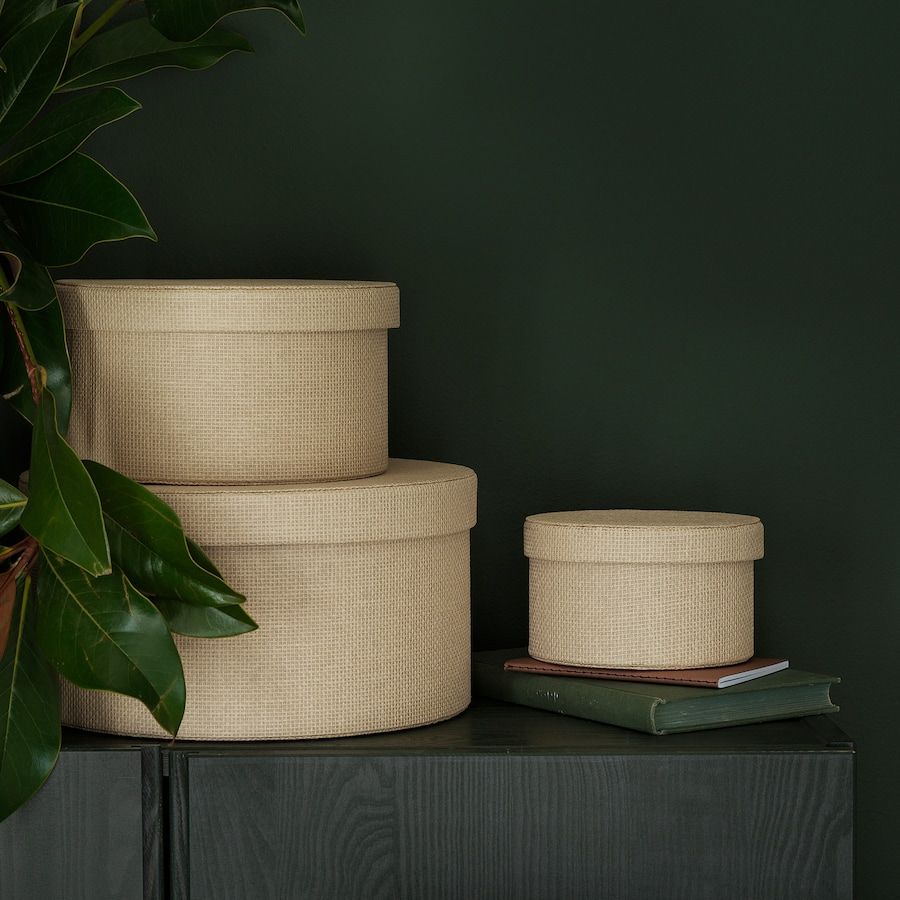 KVARNVIK storage box, set of 3IKEAIKEA-USA.com$17.99SHOP NOW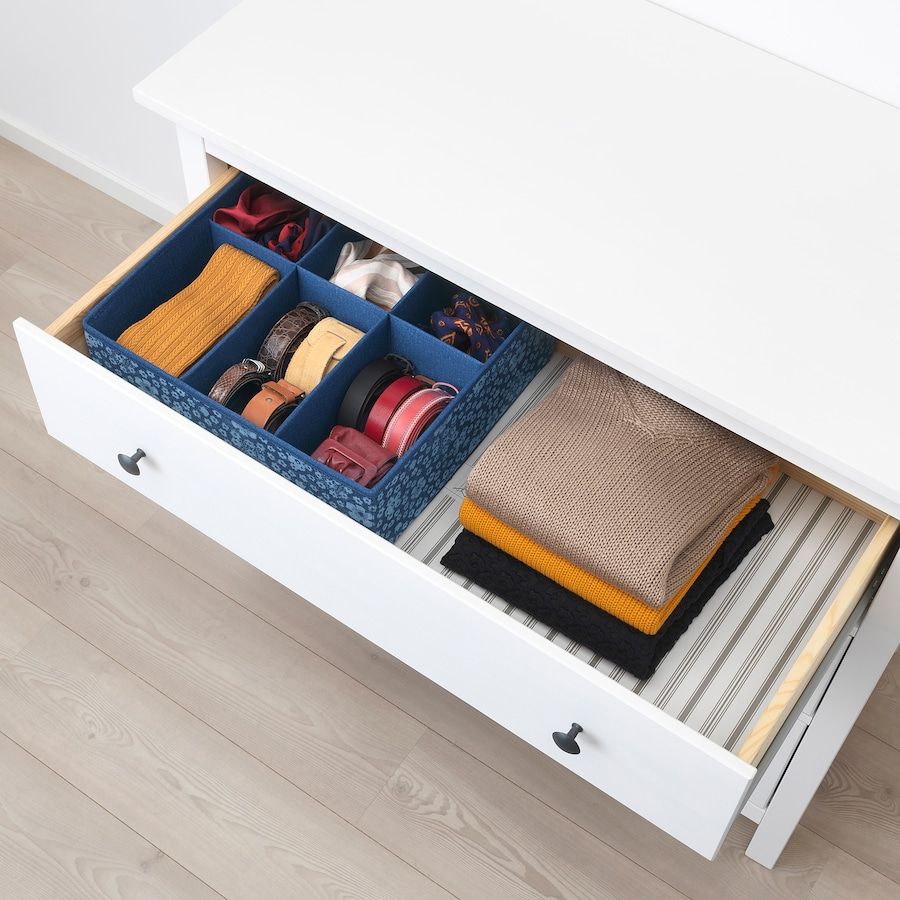 STORSTABBE box with compartmentsIKEAIKEA-USA.com$9.99SHOP NOW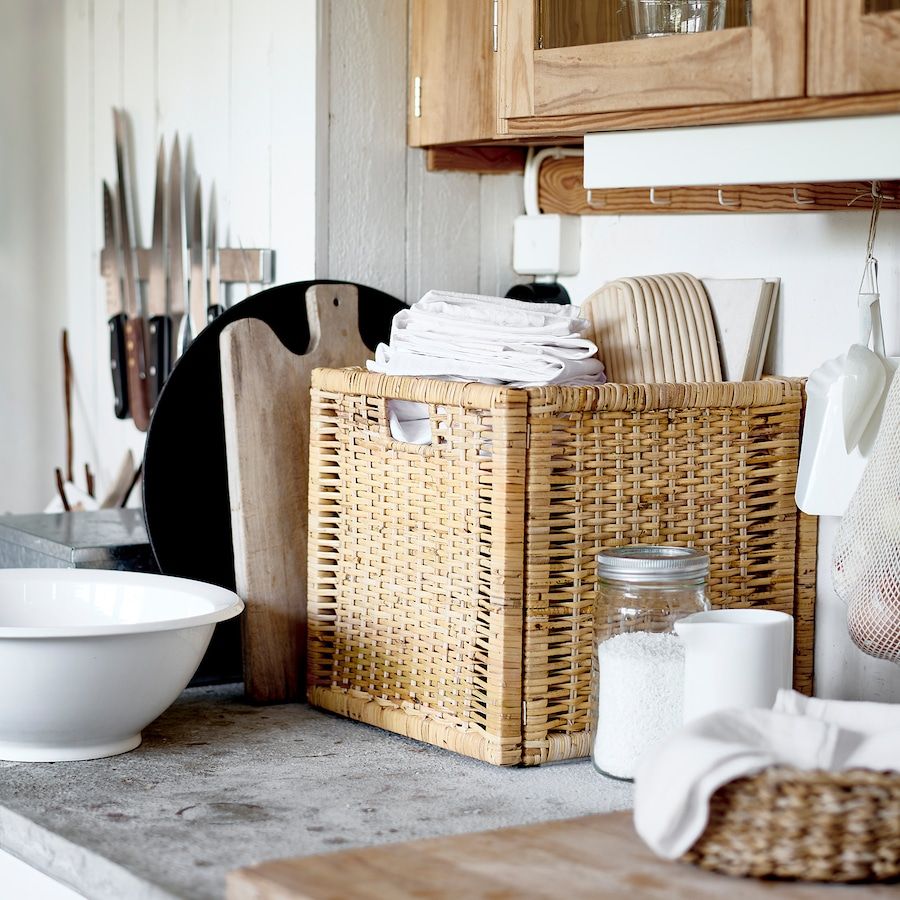 BRANÄS basketIKEAIKEA-USA.com$12.99SHOP NOW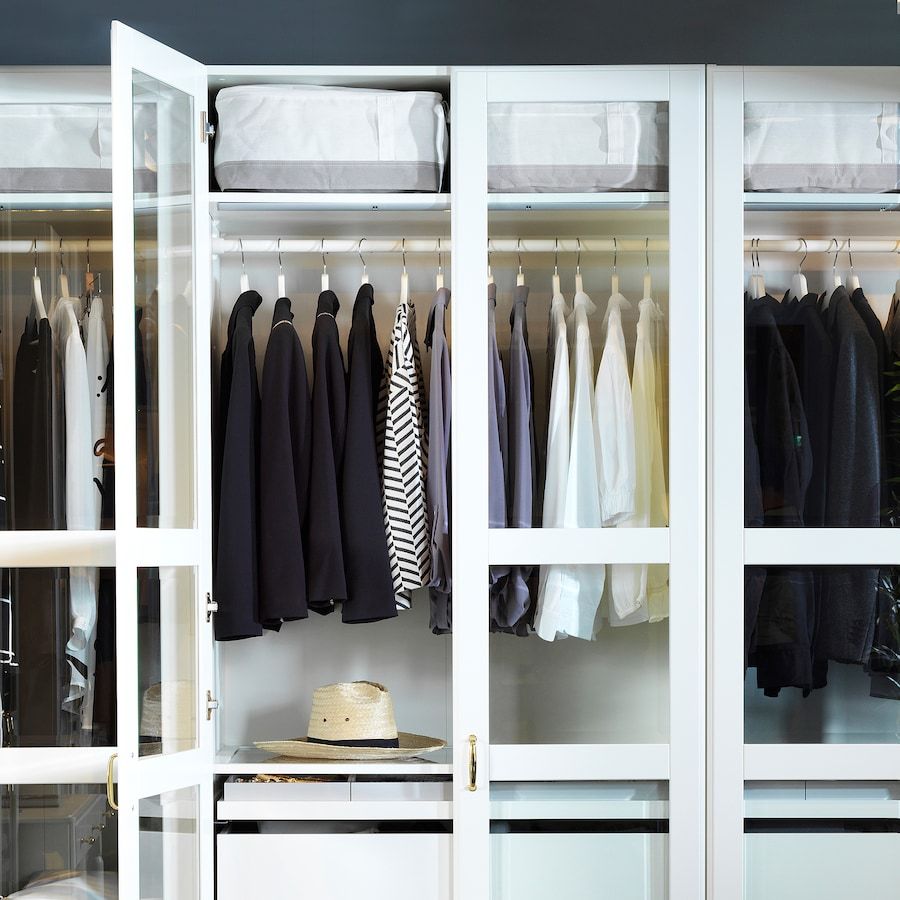 LACKISAR storage caseIKEAIKEA-USA.com$9.99SHOP NOW
Strategically store jewelry.
If your dressers are covered with tangles of necklaces and other jewelry, it can give off a messy vibe that's far from relaxing. But that doesn't mean you need to hide everything away in a drawer.
Certain jewelry has sentimental value, and seeing it on the regular can bring a smile to your face, says Tea. "Consider showcasing your favorite pieces on a stand or in small decorative boxes, then rotate them every so often," she suggests. As for the items not on display? Tea recommends storing them in an interior organizer.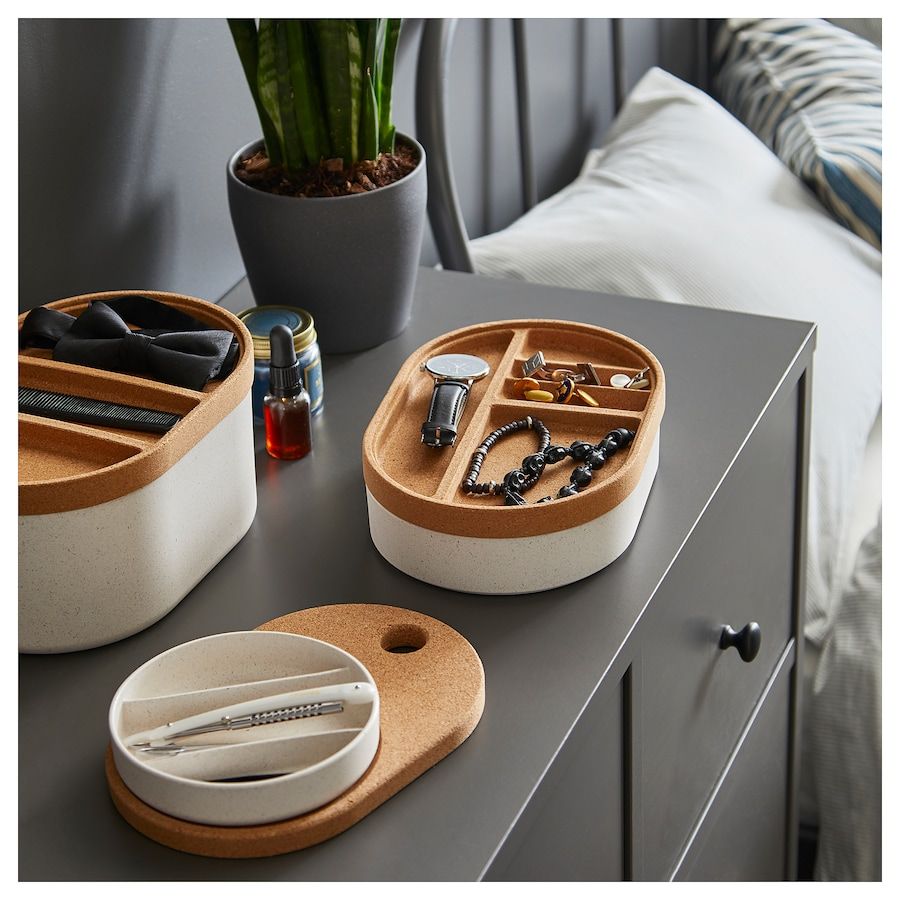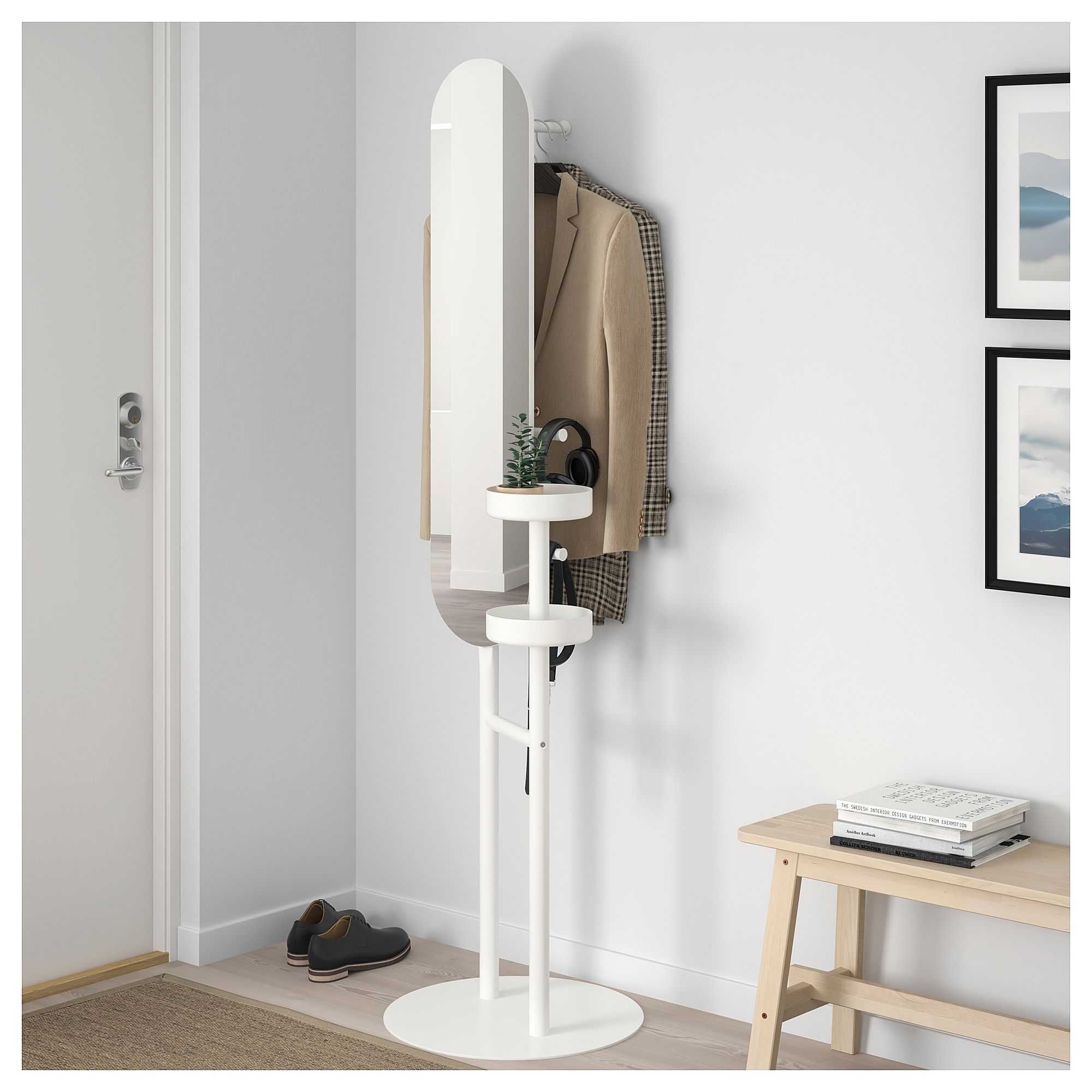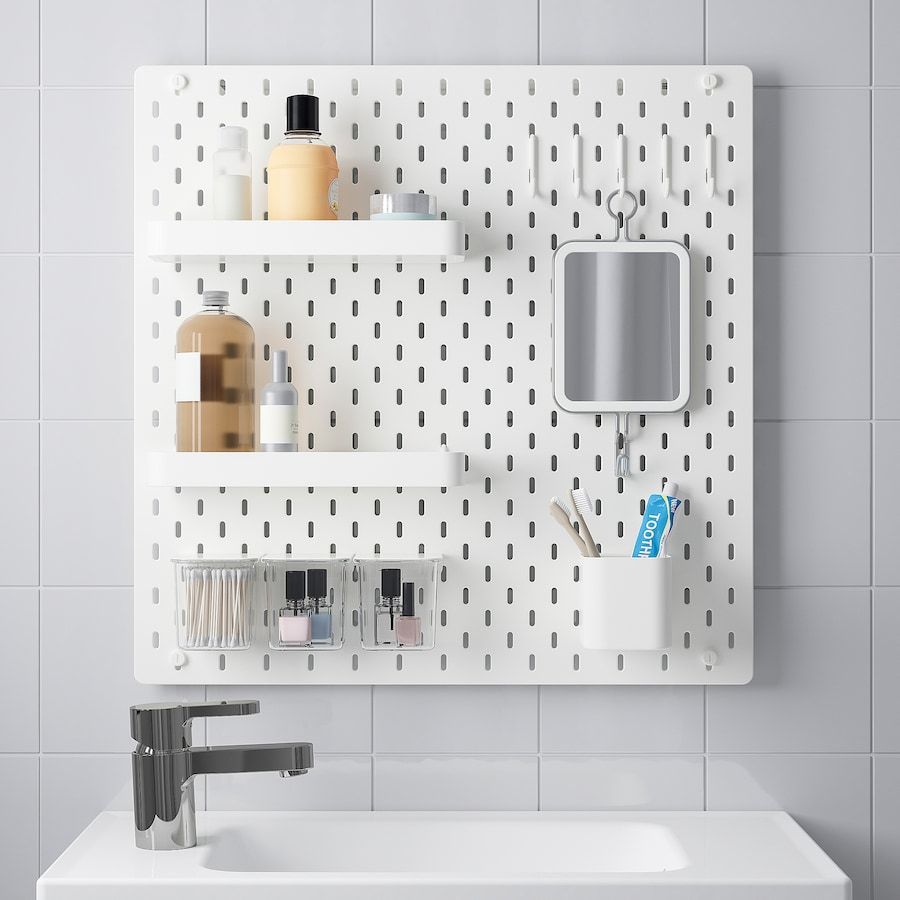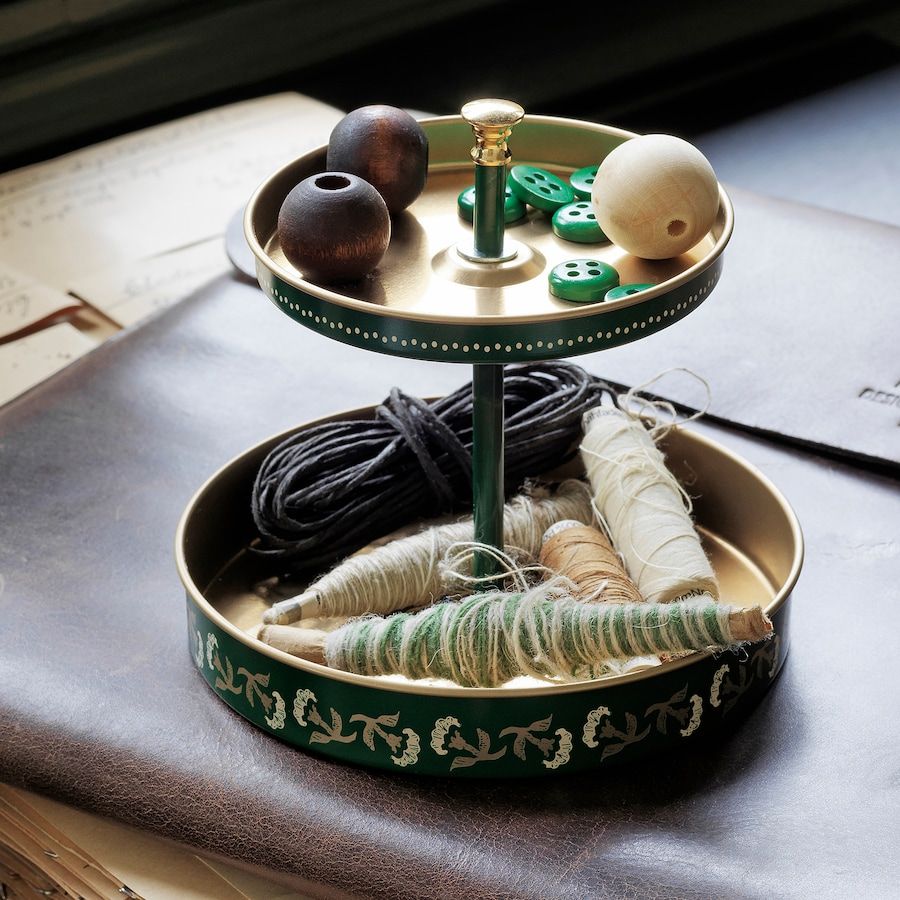 Source: Read Full Article