It was an unprecedented night of Big Brother as Double Eviction ("Baby!") launched a week in the Scary-Verse with Cameron and America on the block — which of them got evicted, who followed right behind and what unprecedented twist changes the whole upcoming week!
It was a whirlwind night of Big Brother as Double Eviction ("Baby!") took over the live broadcast for the entire hour, but it might just be the twist that Julie Chen Moonves dropped on the evicted houseguests that leaves them and fans most excited.
It's not, however, anything Big Brother has ever seen before. In fact, this whole upcoming week will be like no other week in BB history. Not only is their the twist with the evicted HGs, but this upcoming week will see no Head of Household, no Veto competition and no eviction next Thursday.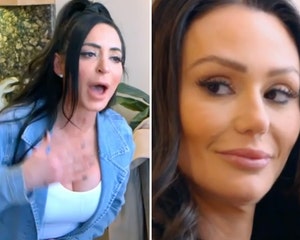 Why Jersey Shore's JWoww Believes She's Earned 'Right to Not Like' Angelina: 'I'm Done'
So what is happening? Well, part of it is the need for CBS to shuffle the broadcast schedule as Survivor and The Amazing Race take over Wednesdays starting next week with their 90-minute episodes. For next week, BB airs only on Sunday and Thursday. Then, it will add Tuesdays moving forward.
But before we get to all the changes coming down the line, we need to get through one wlid night of nonstop competitions and evictions. Could Cameron survive the block for the fourth time? Would the new power alliance get to take their shots at Jared and Cirie?
Cryptic Clue Changes Nothing
Unable to render YouTube Video.
Before Thursday's episode the Houseguests got a cryptic "Broken Transmission" from the Scary-Verse, a teaser of the upcoming week of gameplay that will happen in that realm.
While it is cryptic and very broken, there are some clues as to what the night had in store"
This is a transmission from the Scary-Ve e
B Zo re omi ft t e o io
ne il ha t ir e res ed.
BROKEN TRANSMISSION
However, the transmission didn't scare anyone into changing their plans. We did get a Diary Room session from Mecole acknowledging that getting rid of Cirie would not be good for her game. She quickly identified the quintet that rose to power after Izzy's eviction.
America, Cory, Jag, Matt, and Blue (kinda) have been plotting and scheming breaking apart the not-so-powerful duo of Cirie and Jared. What Mecole recognizes is that without Izzy or Felicia, that duo isn't anywhere near the threat this new group is, or even America and Cory are as a duo.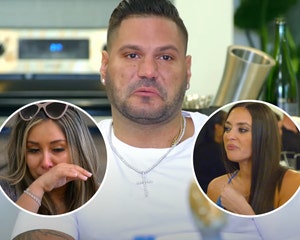 Ronnie Apologizes to Jersey Shore Costars In First Emotional Footage of His Reunion with Cast
Unfortunately, what Mecole could see so easily, meathead Jared can't see at all. Even Cameron could see the writing on the wall for competition beasts in the house — they've been targeted almost every week — offering himself by telling Jared he'll be next if Jared does their bidding for them and puts Cameron on the block.
Jared did their bidding because he said he's more worried about Cameron in the house than Cory. It's about shifting priorities and allegiances. What mattered yesterday may not matter today or tomorrow, and the whole house shifted after Izzy left. Jared missed it from his loft in the HOH room and his blind cockiness.
As such, the quintet was thrilled he didn't take a shot at any of them after Cory took himself down. Instead, he put up the house's biggest target, and his biggest shield, in Cameron. They obliged him by voting Cameron out unanimously, with Cory vowing that he would thank Jared by voting him out next.
Target: Jared and Cirie
Unable to render YouTube Video.
The Head of Household Competition was one of those where Houseguests faced off one-on-one, and they could pick their competitors. It quickly became obvious that Cirie was targeted by the quintet as she was targeted back-to-back-to-back until she was finally taken out by Cory.
To Cirie's credit, she took down both Jag and Matt. Her two victories tied her with the Final 2 in the competition, Cory and Blue. While both of them are technically in the quartet, Blue had made it clear to Matt earlier that she would not put Jared up as she believes he's good for her game.
The competition saw one "Soul" listing their likes and dislikes and then three potential "Suitors" detailing something about themselves. HGs had to pick the best match for the "Soul." In the end, Cory — who's emerged as the orchestrator of quintet strategy — took his first victory of the season.
From there, it seemed pretty obvious what he was going to do. He was gunning for Jared last week when Jared won HOH. This week, Jared couldn't play, so his target was definitely going to be Jared.
He told Blue he wanted to put her up to ensure she would not take Jared down if she won Veto, which is a sure sign that he doesn't trust her. Granted, she made herself untrustworthy in this regard, but it's why we say she's only "kinda" part of that quintet.
Charli D'Amelio Gives Update on Landon Barker Relationship: 'We Went Through a Lot' (Exclusive)
Honestly, it's hardly an alliance at all. Cory and America are a duo. Matt and Jag are a duo. They're just aligned on common purpose right now to try and get Jared and Cirie out.
In the end, Cory stuck with his gut instinct to not trust Blue and nominated her right next to her showmance, even though she was definitely the pawn in this situation.
A speedy Veto competition followed that saw the Houseguests digging through a pit of … something … to retrieve three different shaped stakes to stab and kill three classic monsters. The fastest to finish wins the Veto.
After coming so close in countless competitions all season long, Matt followed Cory with his first win. As Matt is currently aligned in purpose with Cory, it was pretty clear that he would do his part to assure that Jared went home.
That meant leaving nominations the same, which is what he did. It was almost another unanimous vote, but Mama Cirie couldn't bring herself to vote her son out of the game. That stray vote could come back to haunt her game, but it also may quickly be forgotten.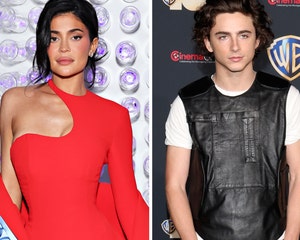 Timothée Chalamet Is Kylie Jenner's iPhone Wallpaper, Revealed in Photo from Milan Fashion Week
Resurrection Protocols
This is the Scary-verse, after all. When Cameron was evicted and went out to meet Julie, she told him that his game wasn't necessarily dead. In fact, she said, it was "un-dead." She didn't, however, tell him just what that meant yet.
So when Jared followed shortly behind him, Julie didn't even bother to talk to him. Instead, she called Cameron out, who came with a very well-deserved, "I told you!" Yes, he did. If Jared had been a little less self-confident, he might have been able to see it.
What's really remarkable about this upcoming week, though, is just what it means to be "un-dead," because Julie explained to Jared that he, too, was "un-dead." What that meant was that they were evicted, but not yet out of the house.
In fact, both of them were going to be heading right back into the house where they would stay for this entire upcoming week, technically not entirely in the game, but not yet out of it.
As we mentioned, there will be now Head of Household and no Power of Veto. Julie did not say if there would be any other competitions, but we're pretty sure there's at least one coming. That's because at the end of the week, either Cameron or Jared will have their games resurrected and return fully to the game.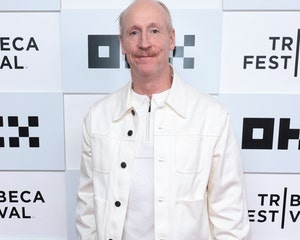 Matt Walsh Puts DWTS Involvement on Hold Until Strike is Over
What's so powerful about that is that they'll be in the house this week while no one can target them and everyone can talk and compare notes. Cory's new alliance is now fully exposed. Cameron and Jared can talk to whomever they want about whatever they want, which could flip everything around again.
Also, with no HOH, POV or eviction this week, that part of the game will slow down, meaning the focus will shift to alliances and who wants to work with whom. There's also a heightened chance of some drama as hurt feelings and betrayal are explored without distraction.
As for who has the best shot at coming back into the game, Cameron is definitely the better overall competitor when it comes to comps in the house. Unfortunately, unless he and Jared can galvanize some support to take down Cormerica's side of the house, it could be a short return.
Their best bet — unless it's a vote to revive one of them — would be to work together to build a counter-alliance to Cormerica's sudden strangelhold on the house. It's as strong as Cirie and Izzy's, making it just as dangerous for everyone else. If they present as a united force, they'd be able to offer whichever one of them comes back as an ally moving forward.
Out of only seven evictions so far this season, four of them have been the previous Head of Household. Have we ever had a house that chases out power and competition prowess more aggressively than this one? If that's the case, maybe Cory should be worried … followed by Matt and Jag as the top two competition winners left.
No matter what happens, it should be a fun week in the Big Brother house, and one unlike any we've seen before!
NSYNC Says Bye, Bye, Bye to Their Taste Buds During Epic Hot Ones
Houseguest Report Cards
Mecole Hayes (30, political consultant) has proven time and again that she sees what's going on in the house, and her quickly identifying that new power quintet was very impressive. She's still so under the radar no one sees her, and her alliance with equally-invisible Felicia could prove quite effective. After Cory flexed his muscles this week, and with "un-dead" HGs in the house, we can see her starting to make her moves to break that up. [Grade: A-]
Matthew Klotz (27, deaflympics gold medalist) has somehow become this season's golden child. We wouldn't be surprised if Cory and his team quickly start to assess his threat level and decided to target him even before Cirie. But with this week's new twist, all that's in flux and Matt continues to be in an impressively strong position. [Grade: B+]
Jag Bains (25, truck company owner) is a competition threat and we suspect his own alliance will turn on him, unless he or someone else can take on Comerica first. Otherwise, he's settled into a good place in the house. Like Matt, he's well-liked. But also like Matt, he's seen as a competition threat. We're just not sure he's emerging as the biggest game threat after this double eviction. [Grade: B]
Felicia Cannon (63, real estate agent) is laying low and out of the spotlight, looking like no kind of threat at all. Her alliance with Mecole is a good one for her to have, as the two of them are so non-threatening, they can be part of conversations and keep their ears to the ground. Like Comerica, they can lay low until it's time to strike. [Grade: B]
America Lopez (27, medical receptionist) is in a tricky position right now because she is so tightly aligned with Cory, who just made a huge game move. This house loves to target the previous HOH and the people making the biggest moves. Trust is already tenuous within the five, so she could find herself targeted sooner than later. [Grade: B-]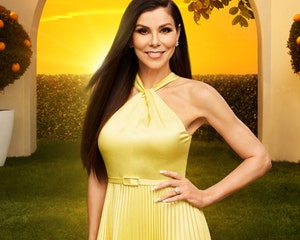 RHOC's Heather Dubrow Says She 'Hates' Castmates, 'Done With Show'
Blue Kim (25, brand strategist) voted Jared out, and now he's about to return as an "un-dead" HG. How she responds to that will impact a lot of her game moving forward. How she responds to Cory putting her on the block will also do that. If she turns away from the five — she's expendable to them anyway — and rethinks alliances, she could prove a pivotal piece. [Grade: B-]
Cory Wurtenberger (21, college student) just put himself firmly in the spotlight as a strategic threat and bold player, unafraid to go toe-to-toe with anyone in a fight and then evict them from the house. With no HOH comp this week, he may be eligible to play in the next one, but the house now has a week to assess whether or not he and America are too dangerous of a duo to leave intact (they are). [Grade: C]
Bowie Jane Ball (45, barrister/DJ) is floating around the house, trusting no one, and shifting alliances moment by moment. If Cameron and/or Jared can unite the house against Comerica, we could see her jumping ship to that side, where she might just matter a little more. Ultimately, though, she's expendable. [Grade: C-]
Cirie Fields (53, nurse) now knows that she's the five's next target after that Veto display. Bridges burned in one place could be built in another. Whether or not Jared returns, he'll be doing what he can to strengthen his game (here's hoping he's not more of a hindrance than a help), and she needs to be doing that, too. She's still in a very vulnerable position, even though she's almost no threat at all right now, alone as she is. [Grade: C-]
Cameron Hardin (34, stay-at-home dad) is halfway in the game, but of the two "un-dead" HGs, he stands the best chance of returning. He also stands the best chance of most effectively taking advantage of this extra week of conversations to try and build something for himself and against the five that's risen to power. That could in turn help Cirie and a lot of people, if they're willing to listen to him. [Grade: D+]
Jared Fields (25, exterminator) is less likely to return, and he's less likely to use this week effectively. If he comes in all brash and angry and threatening, he could make things worse. If he was properly humbled by getting evicted, and we can only hope he was (and Mama C drives that point into his very thick skull), maybe he can help shake things up, too. [Grade: D]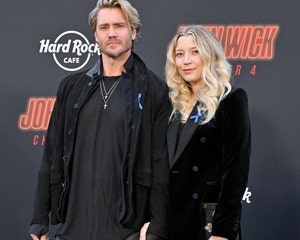 Why Chad Michael Murray Says His Nine-Year Wedding Anniversary to Sarah Roemer Was a 'Disaster'
House Chatter
"I'm nervous, but, like, this is the best person I could be next to." –America
"While the trust between Cirie and I is broken, her staying in this house is actually good for my game. And there are bigger fish to fry. Particularly the Jag, Blue, Cory, Matt, and America group that is growing in power." –Mecile (in DR)
"I feel like they're coming after Jared." –Cirie (to Mecole)
"I'll be honest, we'll definitely want you to target Jared." –Matt (to Blue, if she wins)
"I cannot do that." –Blue
"My how the turntables have turntabled … Last time a transmission came down, I was HOH and my target never even touched the door handle." –Cameron (in DR, hopeful)
"I vote to evict Cameron and his hair." –Cirie
"Hubby, I love you, I miss you, pray for me." –Mecole
"You may feel like your game is dead, but it's actually undead, because you are now a Big Brother zombie." –Julie (to Cameron)
"I can't wait to hear about this." –Cameron
"Okay, I'm gonna put up you and Jared. If Jared wins, Cirie's going up, she's leaving. If it's you and Jared, Jared's leaving. I don't want to put you in that position. Is that okay? Because I can't have Jared staying this week. I can't have you taking him down." –Cory (to Blue)
"If you put up Jared and Cirie, I won't take him down. I promise." –Blue
"Okay. I trust you." –Cory
"I told you!" –Cameron (seeing Jared after eviction)
Big Brother continues Thursday at 8pm ET, Sunday at 10pm on CBS and next Thursday at 8pm ET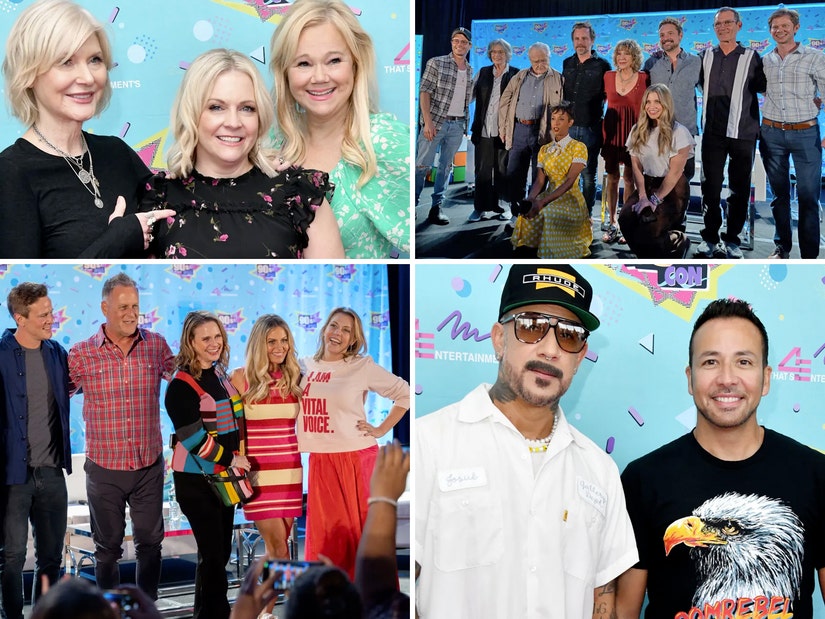 Source: Read Full Article