Andrew Garfield could shout from the rooftops over and over again that he has no news about The Amazing Spider-Man 3, but fans would probably still refuse to believe it. And it seems he's accepted that. Garfield was asked about the possibility of him starring in another Spider-Man movie while attending the Oscars on Sunday, March 27. He denied knowing anything about it, but also admitted no one would listen to him anyway. Here's what he said.
How Andrew Garfield became 'the boy who cried wolf'
Before Spider-Man: No Way Home's release, Sony kept Andrew Garfield's and Tobey Maguire's cameos very hush-hush. Everyone involved in the film denied their involvement, insisting that the only Spider-Man would be Tom Holland. However, the weight of the secret seemed to fall mostly on Garfield's shoulders. He had to dodge countless questions about No Way Home while doing press tours for Tick, Tick … Boom! and The Eyes of Tammy Faye.
Garfield successfully kept his Spider-Man return under wraps, but it cost him his credibility. After lying so much about No Way Home, he can't seem to convince fans that he currently has no plans to play Spider-Man again.
"Everyone's gonna call me a liar for the rest of my life," he told Variety. "I'm the boy who cried wolf."
Andrew Garfield says no one will believe that he's not doing 'The Amazing Spider-Man 3'
While walking the Oscars 2022 red carpet, Andrew Garfield was asked once again about reprising his role in The Amazing Spider-Man 3. Rather than providing a detailed answer, the actor simply told The Hollywood Reporter he had "no update" on whether the movie will happen.
"No one's going to believe anything I say ever again," he said with a smile. "That's my problem."
Although The Amazing Spider-Man 3 remains unconfirmed, Garfield has admitted he'd be open to making the movie. However, he told Variety that it would have to feel "right." He said:
"Peter and Spider-Man, those characters are all about service, to the greater good and the many. He's a working-class boy from Queens that knows struggle and loss and is deeply empathetic. I would try to borrow Peter Parker's ethical framework in that, if there was an opportunity to step back in and tell more of that story, I would have to feel very sure and certain in myself."
Many Spider-Man fans have begged Sony to make 'The Amazing Spider-Man 3'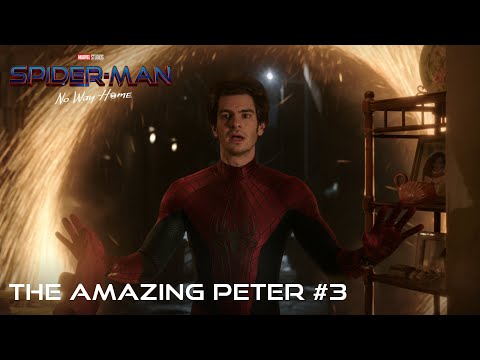 Garfield played the second iteration of Spider-Man in The Amazing Spider-Man (2012) and its sequel (2014). There had been plans for The Amazing Spider-Man 3, but after poor reception to the sequel, the third movie was ultimately canceled.
Now, after seeing Garfield in Spider-Man: No Way Home, many fans have asked Sony and Marvel to finally make the movie. A #MakeTSM3 campaign has begun on Twitter. Even Tom Holland has expressed interest in seeing Garfield's The Amazing Spider-Man 3.
Unfortunately, Sony has yet to hint at any more Spidey projects with Garfield. They did somewhat acknowledge the fan campaign, though.
"Note: Yes, we've seen the hashtag," the official Spider-Man: No Way Home Twitter account wrote on a post about Garfield's Spider-Man. "No, we don't decide which movies get made. We're just the social team."
Source: Read Full Article