If you've spent the year last falling down the rabbit hole of le$bean TikTok, dreaming about people-watching at your local gay bar, or spent hours hunting for kitchy rainbow tees to rock at your next virtual LGBTQ+ pride event, it's time you add some—or some more—queer podcasts to your daily routine.
"Listening to an LGBTQ+ podcasts feels like surrounding yourself with queer friends. It feels like eavesdropping to the queers at your local gay bar or queer-friendly space," says queer sex educator and sex science researcher Eva Bloom, creator of the F*ck the Patriarchy, F*ck Yourself self-pleasure course for non-men. For people currently exploring their sexuality and those newly inhibiting an LGBTQ+ identity label (welcome!), podcasts are especially valuable, she adds. "[They] allow you to listen, learn, and be immersed in queer community, without any expectation that you participate in the conversation beyond listening," they explain.
Another perk of LGBTQ+ podcasts is the format itself. Even shorter episodes are able to offer more-nuanced takes on important topics than a tweet or Instagram post possibly could, says Bloom.
Oh, and if you're straight? It shouldn't need to be said, but you can listen to queercasts, too. In addition to showing support for queer creators as an ally, Bloom notes that "listening to an LGBTQ+ podcast can give you the language to have certain conversations, as well as giving background on the queer community." (Friendly reminder: Queer people are not a monolith. So, understanding one LGBTQ+ host's perspectives is not synonymous with understanding all queer perspectives, mkay?).
While LGBTQ+ podcasts are valuable to listeners of all sexualities and gender identities, because the podcast industry is still a pretty white, cisgender, and straight space, it can be tricky finding the right one—or hopefully, more!—that suit your interests. Luckily, I did the hard work for you.
These 14 best LGBTQ+ podcasts run the gamut of content, from queer sex education podcasts, like Bad in Bed and Social Intercourse, to gender exploration podcasts, like En(ba)by and Gender Reveal, that ask "WTF is gender?" And if you just wanna laugh, look no further than ROFL-worthy podcasts We're Having Gay Sex and Inside The Closet. On your mark, get set, subscribe!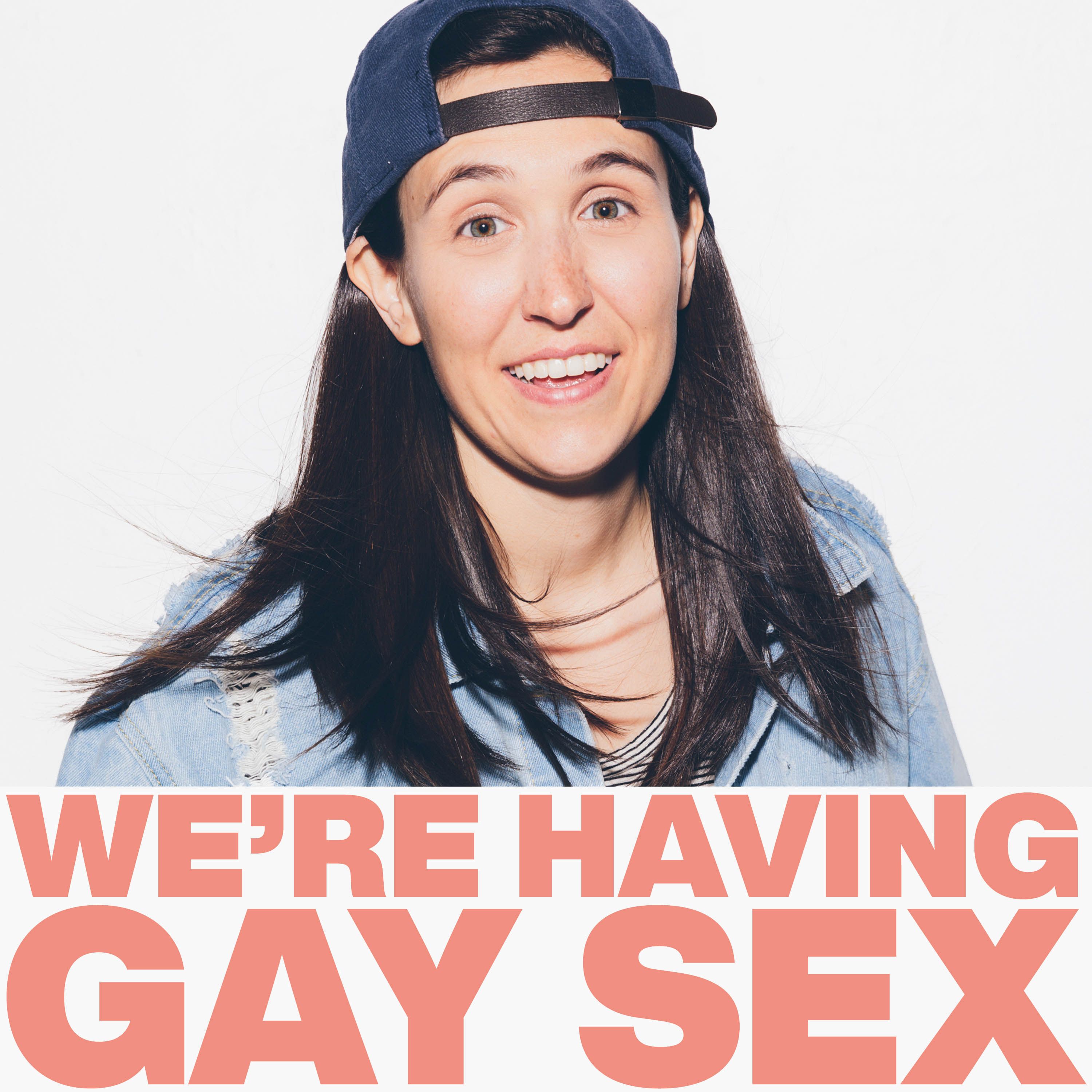 If you like to laugh even a little bit you need to listen to this pod. The love-child of Ashley Gavin, a lesbian comedian with Long Island gay aunt vibes, and Gara Lonning, a gender-expansive, non-binary trans-masculine, pansexual, self-described "snowflake," each episode of We're Having Gay Sex features confessional-turned-comical retellings of dates, mates, copulates past.
Oh, and they also do essential reporting on whether or not scissoring is a thing, if fingering only qualifies as such when it's internal, and whether porn has effed up our worlds.
Listen Now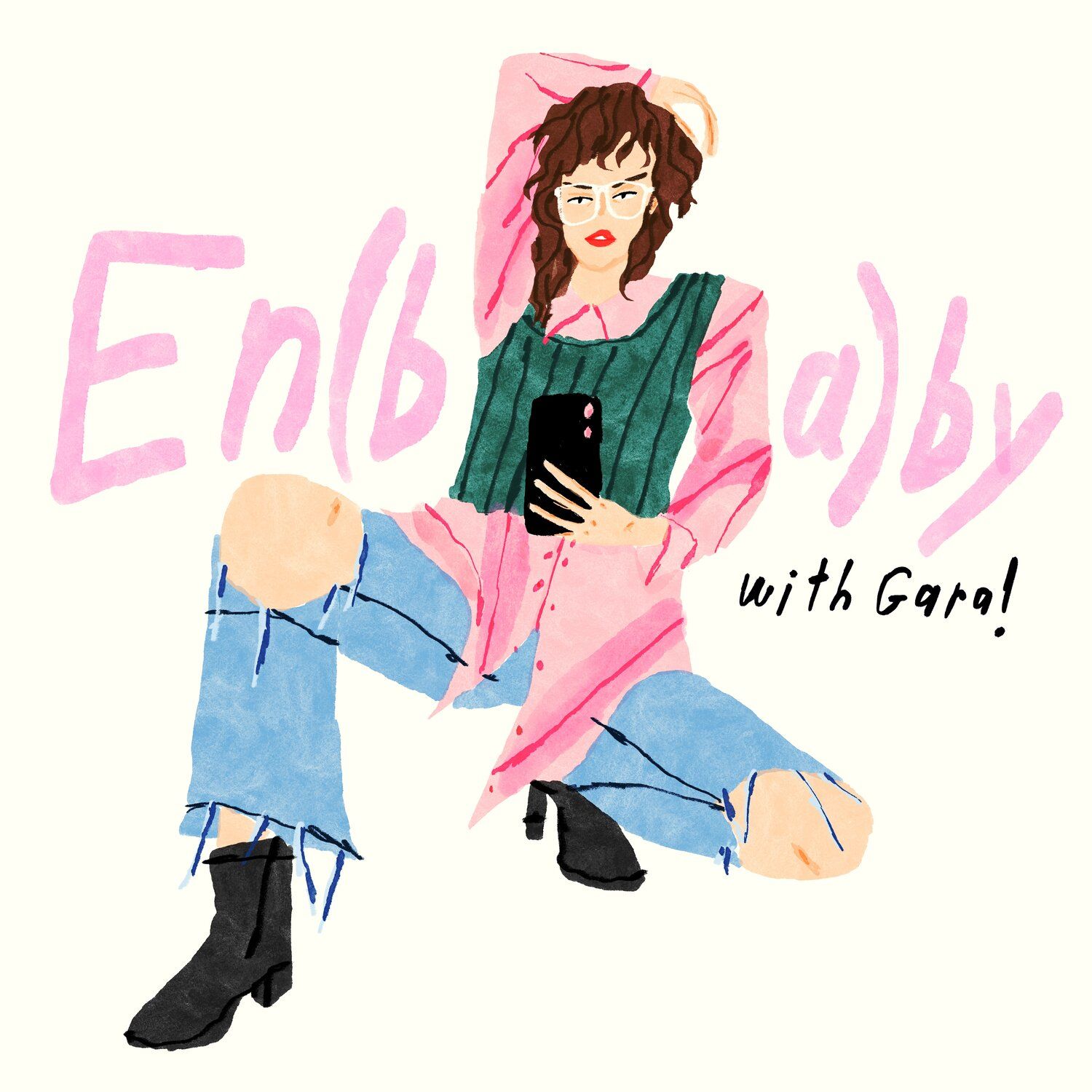 If you listened to We're Having Gay Sex and got *heart eyes* for "youth in the sound booth" (you'll understand that reference once you listen) Gara Lonnings' musical outbursts, winding stories, and gender-explorative anecdotes, then En(ba)by should be your next listen.
Hosted by Lonning and their two (also non-binary!) roommates, En(ba)by explores the meaning of "that little big thing called gender." The goal of the pod? To bring guests and listeners gender euphoria.
Listen Now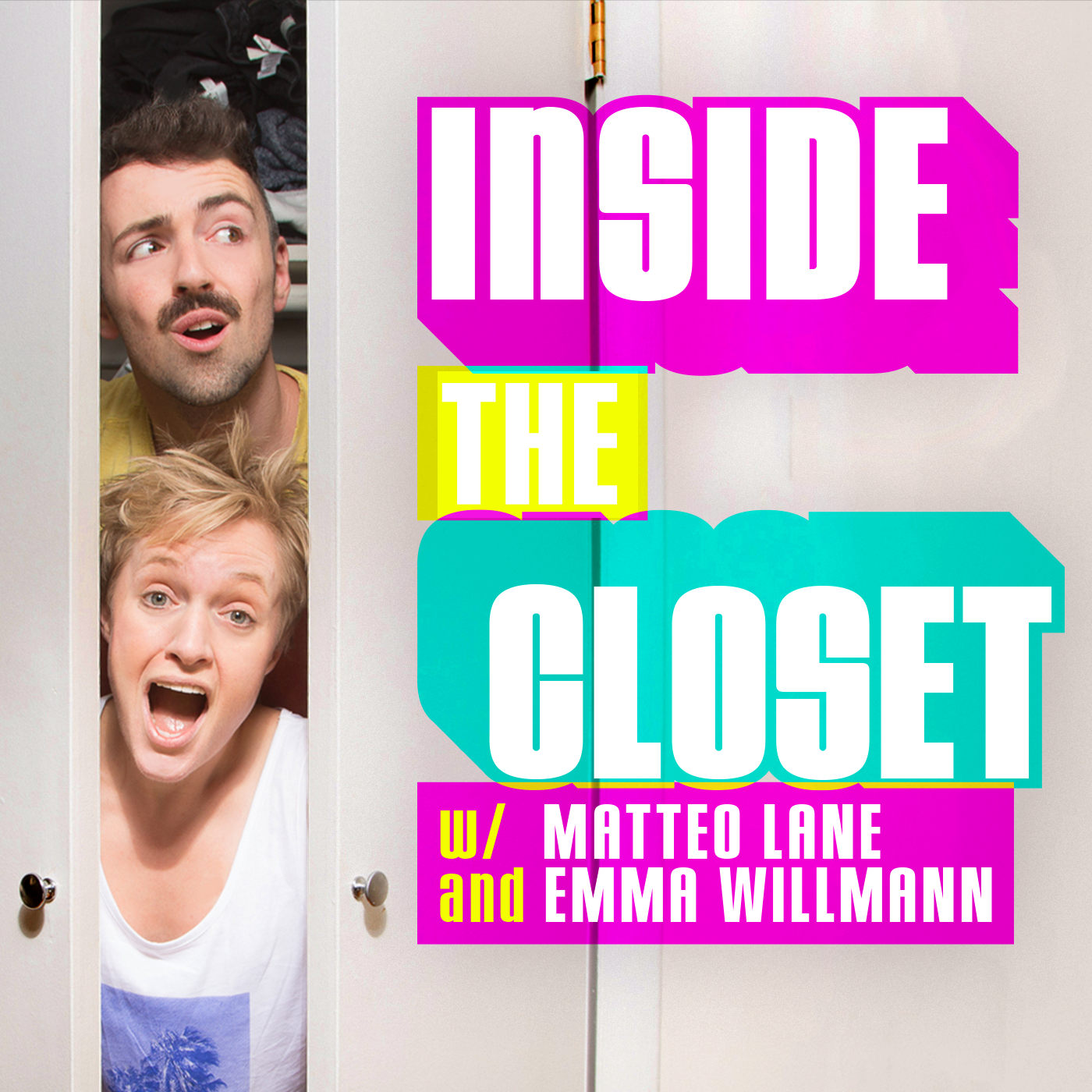 Trust, there is nothing more entertaining than eavesdropping on the banter and musings of hilarious NYC comedians Emma Willmann and Matteo Lane. Each week, they share their experiences as gay comics, as well as their sexperiences during acts like anal, anal with rabbit vibes, strap-on sex, and more. Find me a set of co-hosts with better chemistry than these two, I'll wait.
Listen Now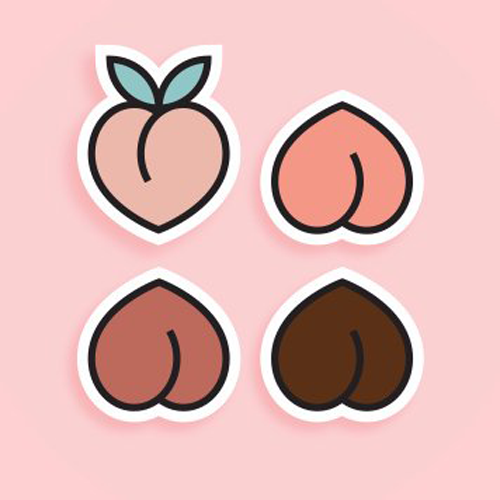 As chatty as it is catty, Food 4 Thot dives deep into a whole range of topics, from queer theorists and identity politics to messy anal and good beats. Formatted as a roundtable discussion between queer content creators Dennis Norris II, Joseph Osmundson, Tommy Pico, and Fran Tirado, this foursome gets to the, ahem, meat of the issue. (Yes, that's a double entendre.)
Listen Now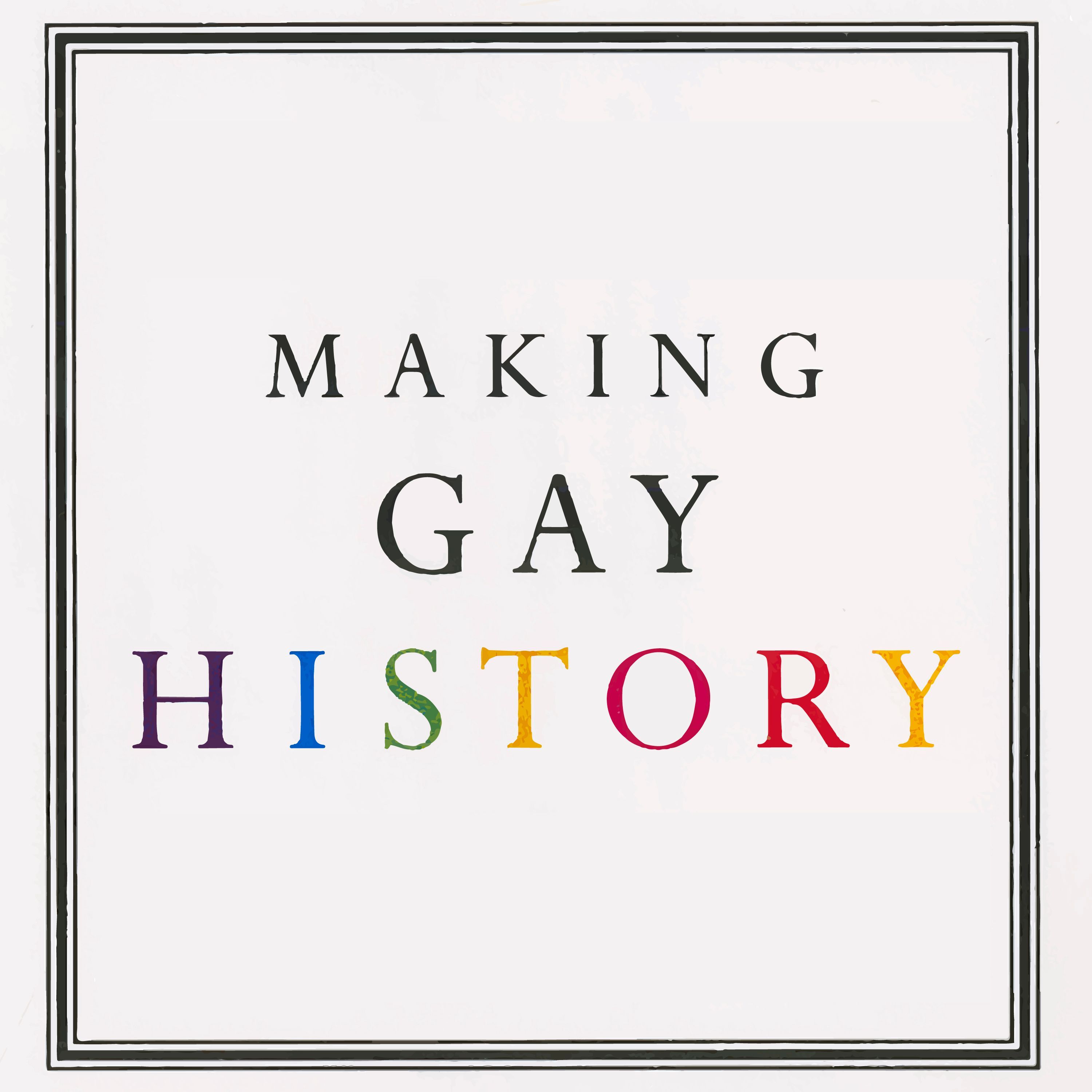 Calling all history buffs: This podcast is all about weaving the rainbow thread back into history. In each episode, host Eric Marcus, author of a book by the same name, interweaves exclusive interviews, his own storytelling, archival footage to cobble together snackable (~30 minutes or under!) reports on the queer icons who paved the way from 1945 and onward.
Episodes highlight well-known stars like Ellen Degeneres, Vito Russo, Larry Kramer, as well as should-be-known changemakers like Sylvia Rivera and Morty Manford.
Listen Now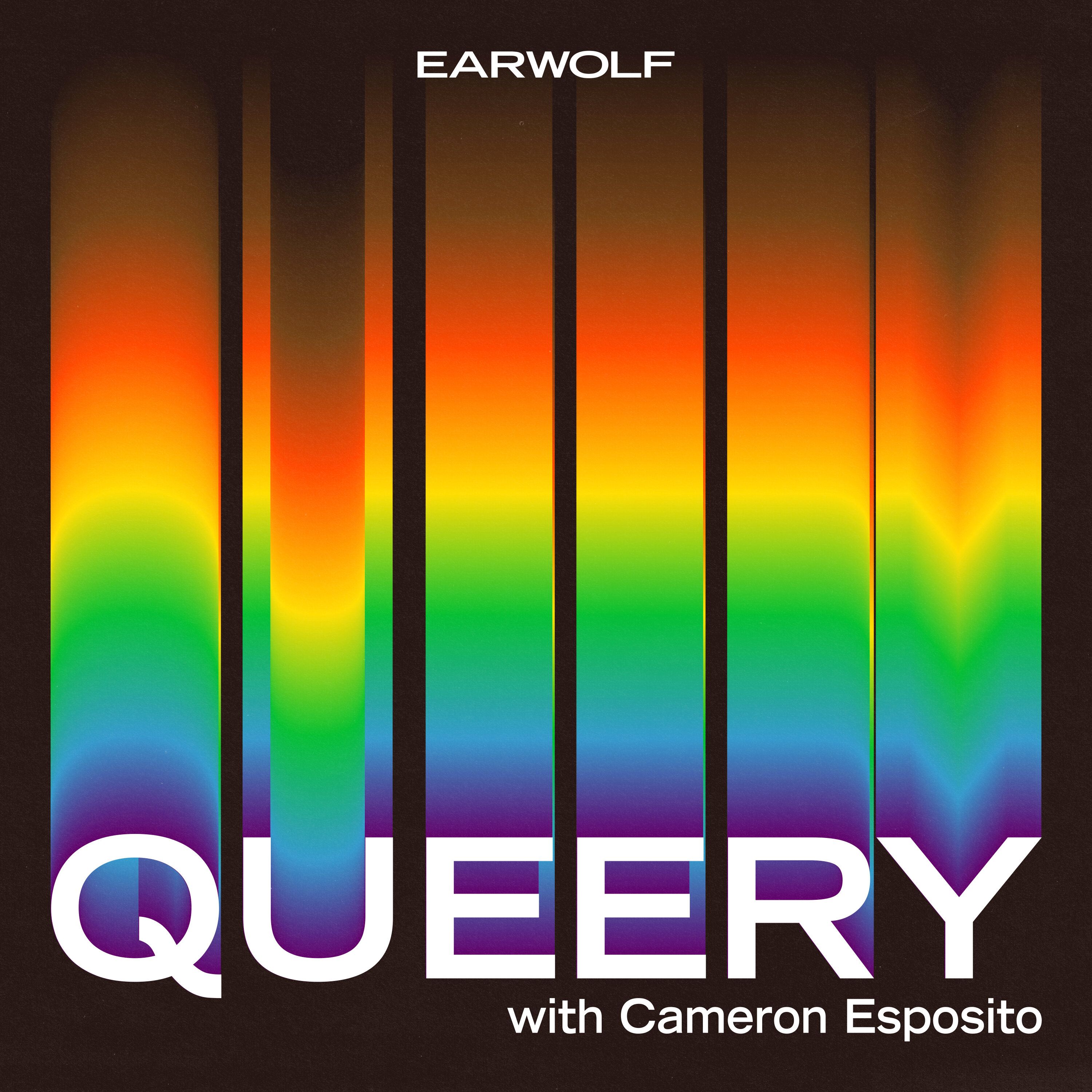 Comedian Cameron Esposito brings the same graciousness and wit she showcases on stage to Queery. Each episode is a 60-minute exploration of identity, politics, sexuality, and civil rights between herself and a queero (that's queer hero, a term popularized by Esposito).
With a deep archive of episodes featuring convos with everyone from Abby Wambach and Glennon Doyle to Haley Kiyoko and Brandi Carlile, to Alicia Garza and Saeed Jones, there's something for everyone.
Listen Now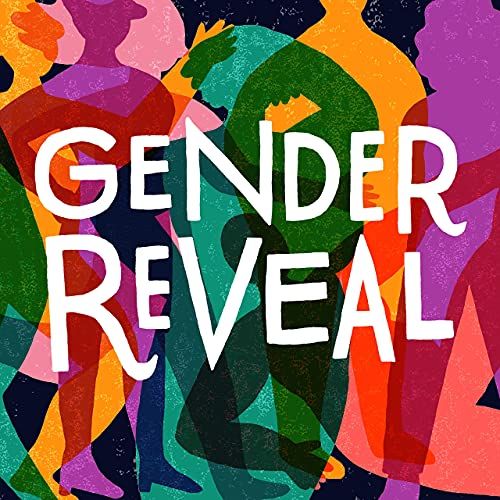 Whether gender makes you feel "???", "!!!", "?!?!," or something in between, Gender Reveal is the pod for you. The bulk of the episodes feature queer and equity educator and journalist Tuck Woodstock gender-philosophizing with non-binary and trans revolutionaries like Torrey Peters, Jeffrey Marsh, Thomas Page McBee, and Gaby Dunn.
But Tuck also releases educational Gender 101 episodes, defining terms like cisgender, non-binary, and transgender, too.
Listen Now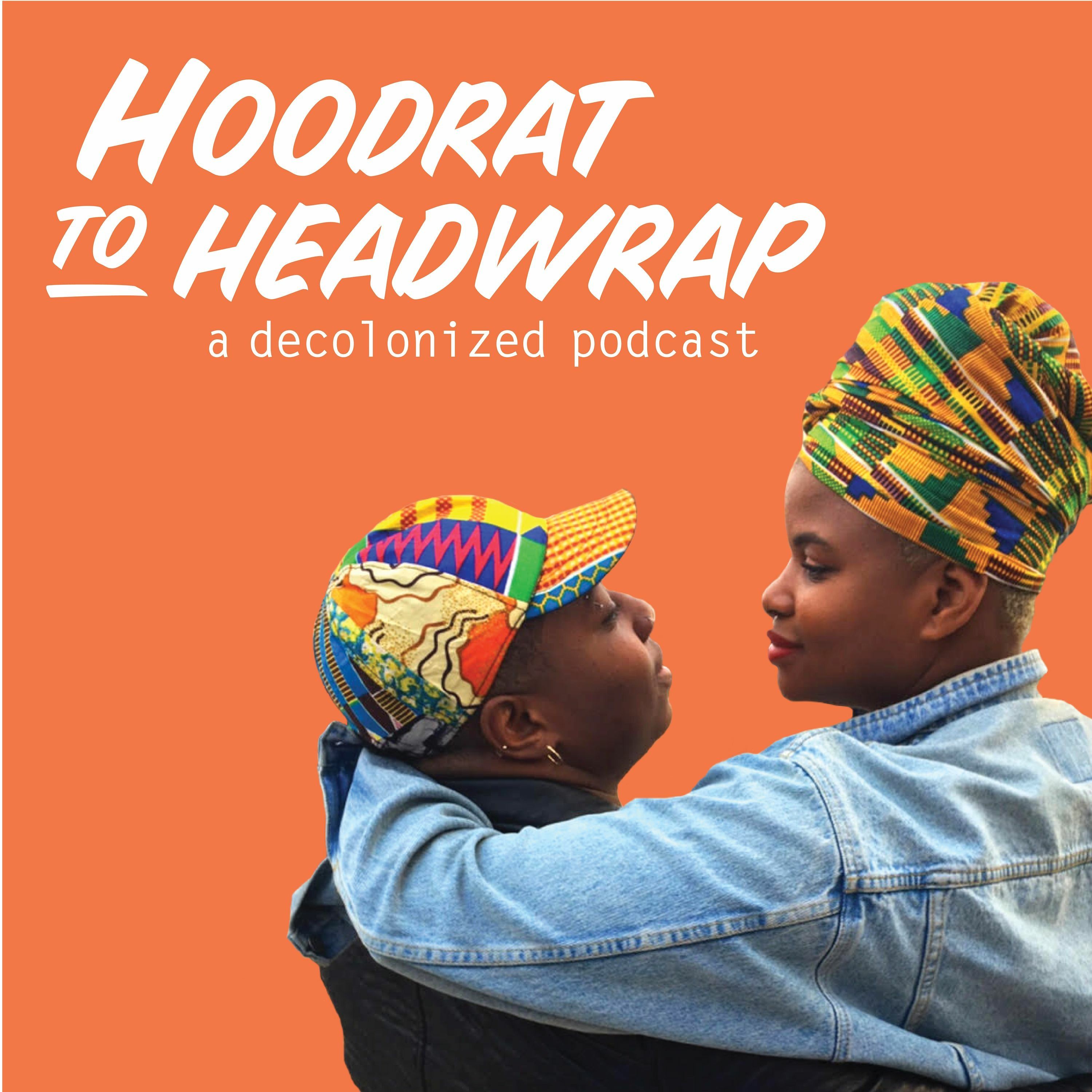 If you're reading this, odds are solid you follow racial/social/gender/justice disruptor, writer, and sexuality educator Ericka Hart on Twitter and/or Instagram. (And if you're not, get on it!) Well, Hoodrat to Headwrap is the podcast they do with their partner, Ebony Donnley, and it is *fire*.
Dubbed a "decolonizing podcast for lovers on the margins," each episode educates listeners about the racist history of the word "Caucasian", why white people can't get cancelled, and colorism.
Listen Now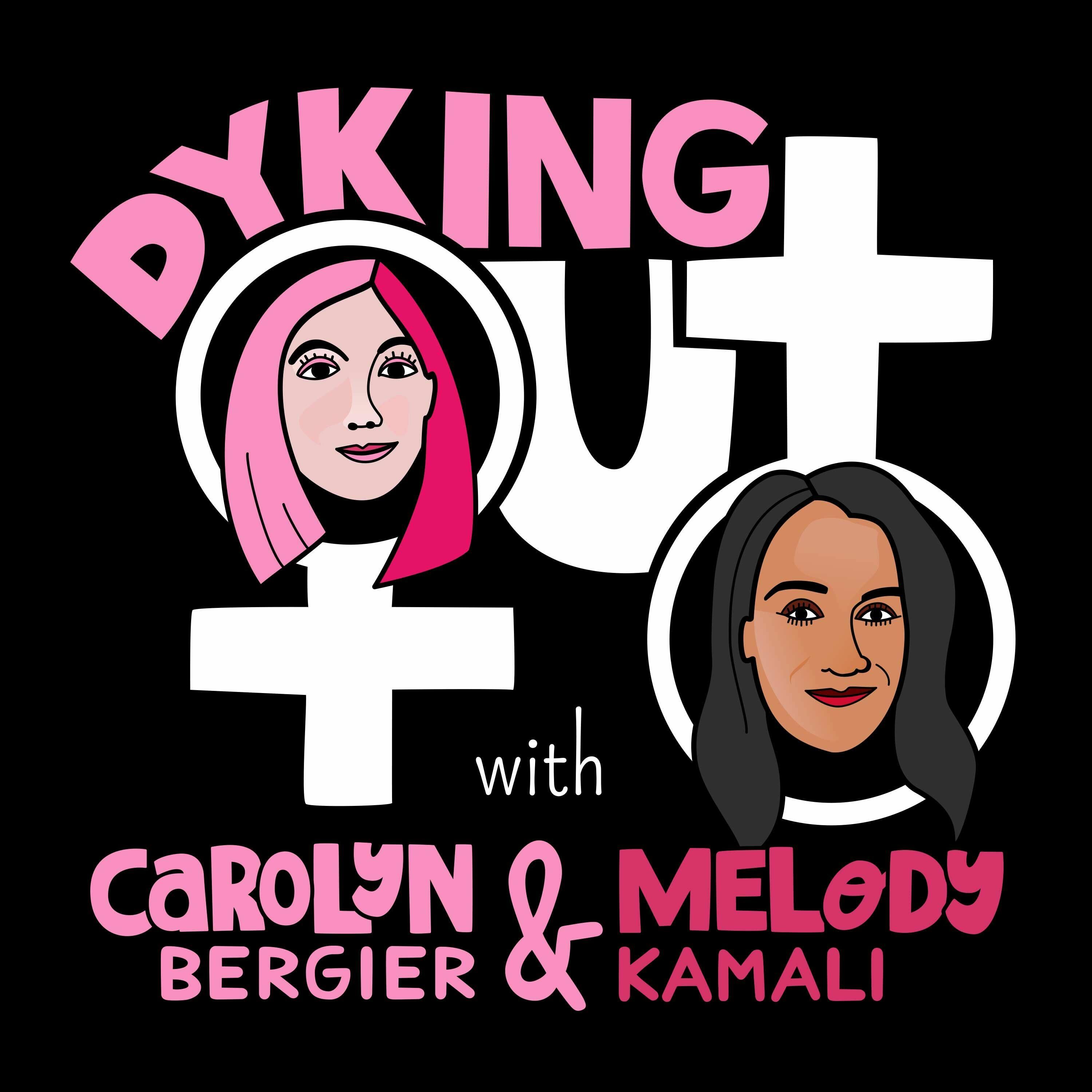 Did you binge The Haunting of Bly Manner as soon as you heard it had a lesbian storyline? Do you have #feelz about the hotly-debated romantic comedy Happiest Season? Been curious about the backstory of But I'm A Cheerleader since you first watched? If you answered "yes" to any of those questions, this is the podcast for you.
Queer comedians Carolyn Bergier and Melody Kamali have legitimately watched every (!) single (!) gay, vaguely-gay, maybe-gay and queer-coded movie and TV episode out there. The result? They spend the first part of every 90-minute episode letting listeners know what's worth watching.
After that, they talk with queer actors, musicians, crushes, and celesbians about topics like feminism, queer platonic love, sex work, and more.
Listen Now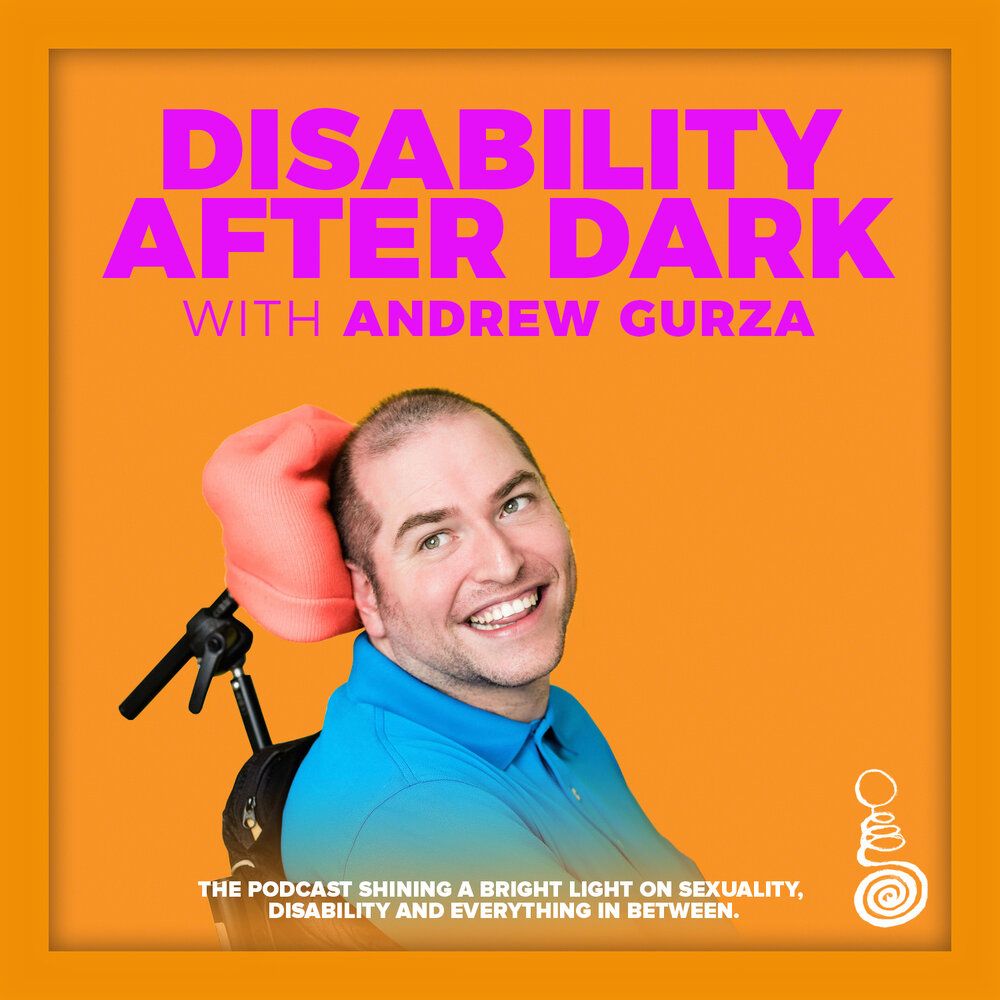 The thesis statement of this pod is that disabled people bang—because, duh, of course they do! In each episode, host Andrew Gurza, a disability awareness consultant, creator of viral hashtag #DiasabledPeopleAreHot, and co-founder of Handi, talks about things like being a disabled person on Grindr, the ableism architecturally built into gay bars, queer-crip porn, and so much more.
Listen Now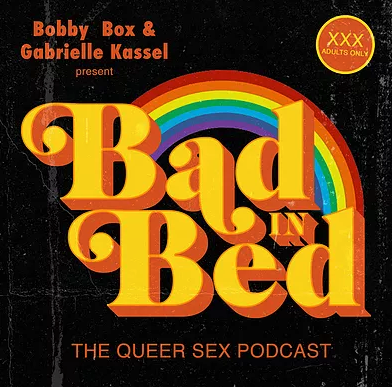 I won't lie: As one of the hosts of this podcast, I'm hella biased in making this recommendation. But hear my elevator pitch: Hosted by me (Gabrielle Kassel) and Bobby Box, two queer sex educators and journalists, Bad In Bed is the queer sex education you never got, but always wanted and deserved.
Each 30(ish)-minute episode features the two of us oversharing about our life (think: sex injuries, strap-on sex fails, anal fissures), interwoven with insight from queer sex educators and activists.
Listen Now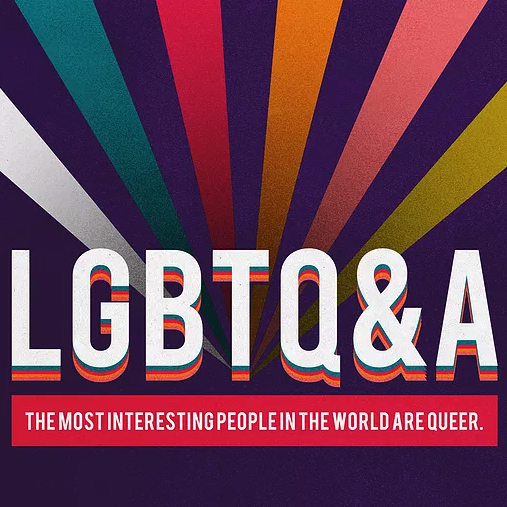 Produced in partnership with The Advocate, one of the largest and most historically-iconic LGBTQ magazines in the world, and GLAAD, it should come as no surprise that this podcast is phenom. Hosted by thoughtful, humble, and inquisitive journalist Jeffrey Masters, LGBTQ&A features bite-sized convos with the most interesting LGBTQ+ people in the world.
And no, that's not hyperbole! I'm talking interviews with Laverne Cox, Pete Buttigieg and his husband Chasten Buttigieg, Roxanne Gay, Jacob Tobia, Melissa Febos, and more.
Listen Now
Launched in Spring 2021, Social Intercourse may not have the backlog of other podcasts, but the few episodes that do exist are gold. Plus, how cool is it to get the chance to know and love this pod before it hits it big? Hello, instant #trendsetter status!
Start with the intro episode to learn more about tenure as a sexuality professional (she's been doing this work since 2001!). Then, bop on over to "Kink, anyone?"if you've got q's about BDSM. Or listen to "Meeting Maile" if you want to learn more about open relationships.
Listen Now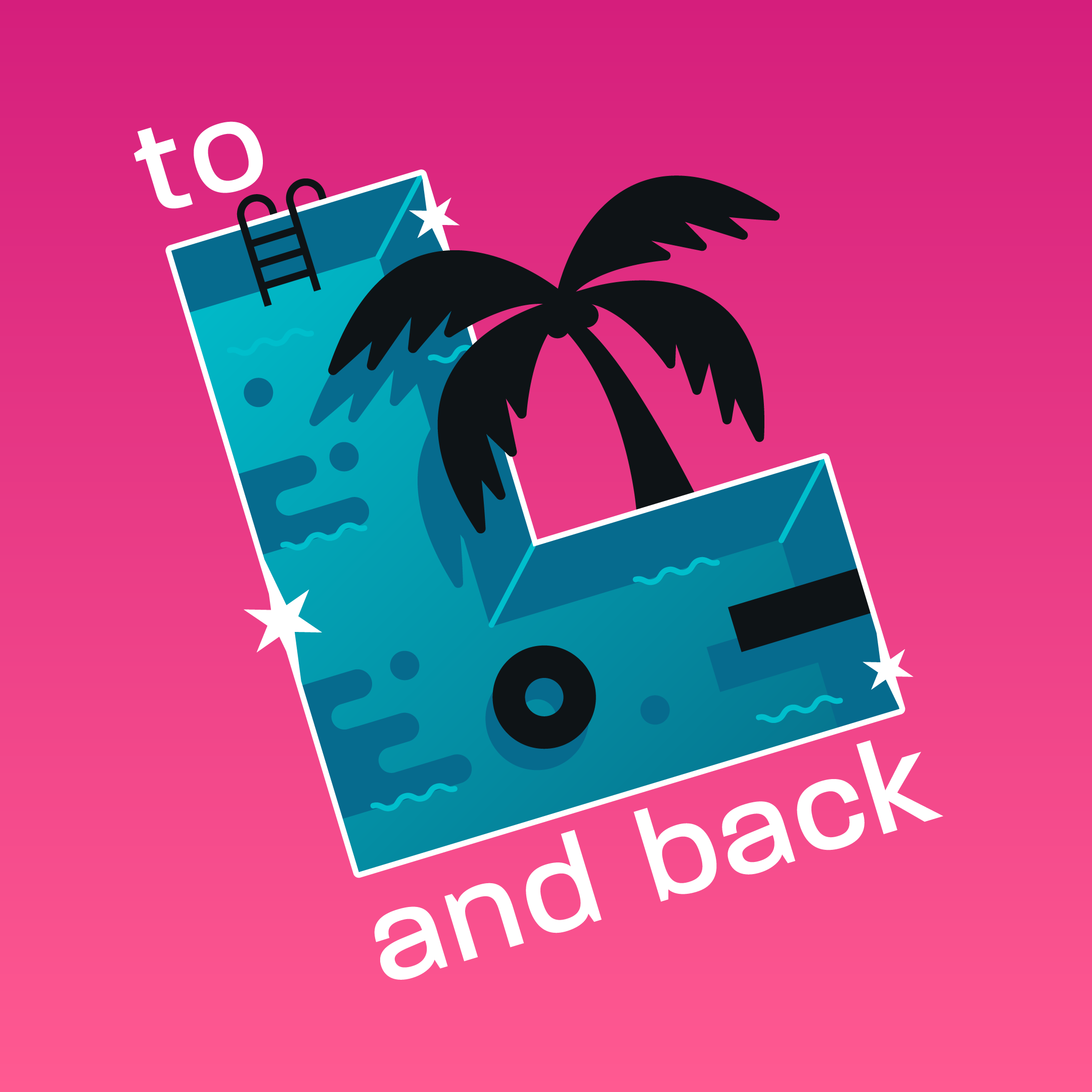 If you've ever asked your friends "What's your L Word rising, sun, and moon?", referenced the show on every first date, or experienced your first heartbreak (spoiler alert!) at the death of Dana, this podcast is for you.
Each episode of To L and Back corresponds to an episode of the lesbo-drama. Listen to relive the messy, sexy, and TBH, biphobic/transphobic/white-washed fever dream, while also getting answers to burning questions like, "Where did Shane get that vest?"
Be warned: Clocking in at nearly 90 minutes, each episode is looong but that's just because hosts Riese Bernard, Carly Usdin, Drew Gregory, and Analyssa Lopez are so damn thorough!
Listen Now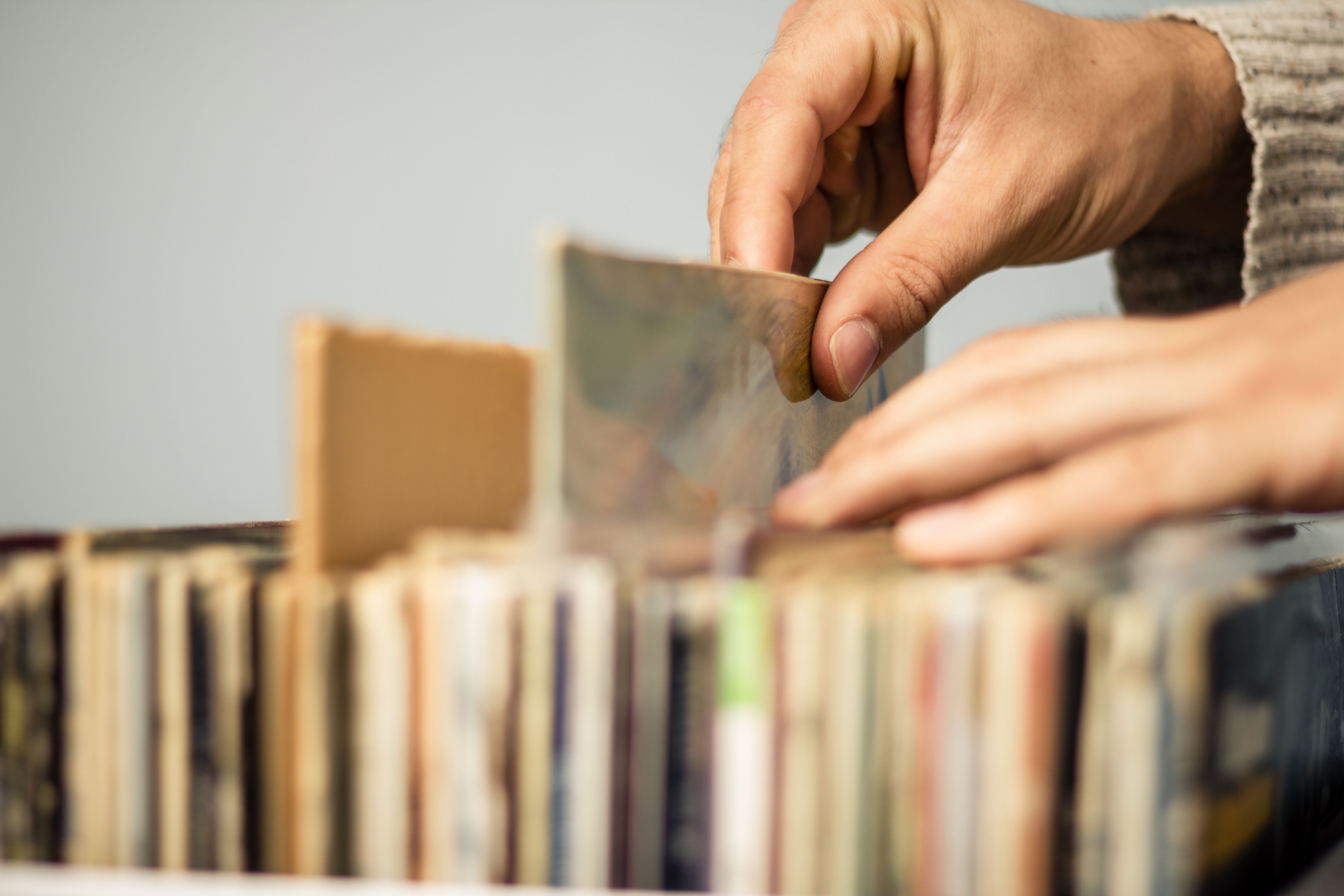 Source: Read Full Article