Over the years, both Prince William and Prince Harry have opened up about the impact their mother's death has had on them. William was 15 and Harry was just 12 when Princess Diana died of injuries she sustained in a car crash in Paris.
"I can safely say that losing my mum at the age of 12, and therefore shutting down all of my emotions for the last 20 years, has had a quite serious effect on not only my personal life but my work as well," Harry explained in 2017. "I have probably been very close to a complete breakdown on numerous occasions when all sorts of grief and sort of lies and misconceptions and everything are coming to you from every angle."
Before Harry went into full emotional shutdown, however, he and Will apparently had a "very emotional" (and very in-depth) talk with one of the men who were tasked with investigating Princess Diana's fatal car accident in 1997.
"We had … over an hour, probably, I can't remember exactly how long. I outlined what the conclusions were for about 10 or 15 minutes and then the rest of the time was them asking me questions, which you'd expect because they didn't know the circumstances of their mother's death, where [and] when she'd died, what did she say and, and beyond that, I don't wanna declare what the conversations were," lead investigator Lord John Stevens explained to Us Weekly while promoting Discovery+'s new docuseries, The Diana Investigations.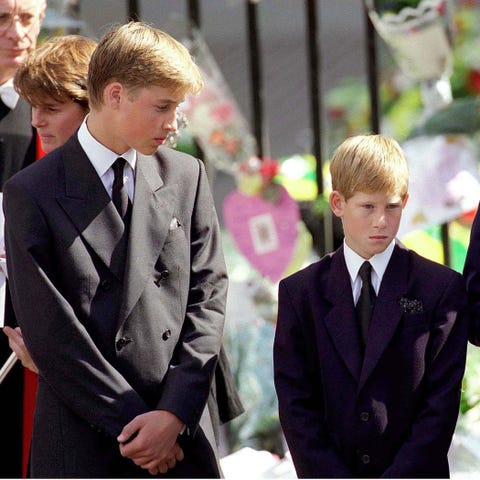 According to Stevens, the brothers were (understandably) upset when they learned about the circumstances of Diana's tragic and untimely death.
"I have to say, I was quite emotional about it myself," he added. "What they were angry about, they declared it publicly, were the paparazzi who they thought were very much behind what had taken place by chasing the car and making the car or inducing the car to go at 75 miles an hour. They weren't too happy about that. I can tell you."
The Diana Investigations is streaming now on Discovery+, if you want a deep dive on the circumstances surrounding Princess Diana's death.
Source: Read Full Article