Prince Harry has worked hard over the years to keep Princess Diana's memory alive, and he's definitely not stopping anytime soon.
Harry often talks about his mother, who died tragically in a car accident in 1997. Harry was only 12 years old when Diana died and has been very candid about how difficult it has been to cope with losing his mother at such a young age and in the public eye. "I was so angry with what happened to her and the fact that there was no justice at all," he explained in his Apple TV+ docuseries "The Me You Can't See" (via People). In the docuseries, Harry also admitted to turning to drugs and alcohol to numb his pain, and eventually things boiled over when he realized that his wife, Meghan Markle, was experiencing the same horrific media treatment that his mother had. 
In 2021, Harry seems in a much better place, and he and Meghan have recently welcomed their second child, Lilibet Diana, with the infant's middle name being a clear nod to his late mother. Instead of masking his pain, Harry is more dedicated than ever to keeping Diana's memory alive. Just ahead of unveiling Princess Diana's memorial statue alongside his brother Prince William, Harry has spoken out about Diana and her legacy — keep reading to learn what he said!
Prince Harry spoke about his mom while honoring recipients of the Diana Award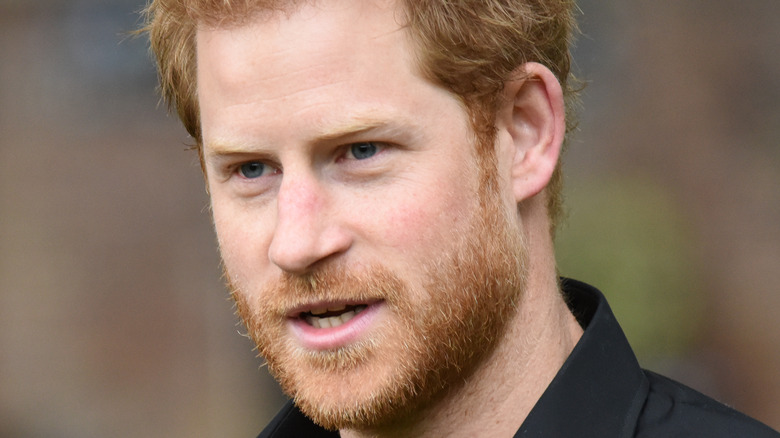 As Prince Harry and Prince William get ready to unveil Princess Diana's 60th birthday statue, Harry also made a surprise video address where he talked about Diana and her legacy. In a ceremony for young people receiving Diana Awards, which are given to honor humanitarian work and community service, Harry addressed the recipients and told them how proud Diana would be of their work. "I'm truly honored to be celebrating your work, your commitment to change making and the vital role that you've taken on representing a new generation of humanitarianism," Harry said in the video address (via People). "[Diana] would be so proud of you all for living authentic life with purpose and with compassion for others."
Harry also went on to talk about Diana and how much she valued the empowerment of young people. "Our mum believed that young people have the power to change the world," he explained. "She believed in your strength because she saw it day in and day out and in the faces of young people exactly like you, she witnessed a boundless enthusiasm and passion." Harry also mentioned his wife, Meghan Markle: "Meg and I fundamentally believe that our world is at the cusp of change, real change for the good of all."
This isn't the first time Harry has given an address about Diana's impact on the world, and something tells us that it certainly won't be the last. 
Source: Read Full Article