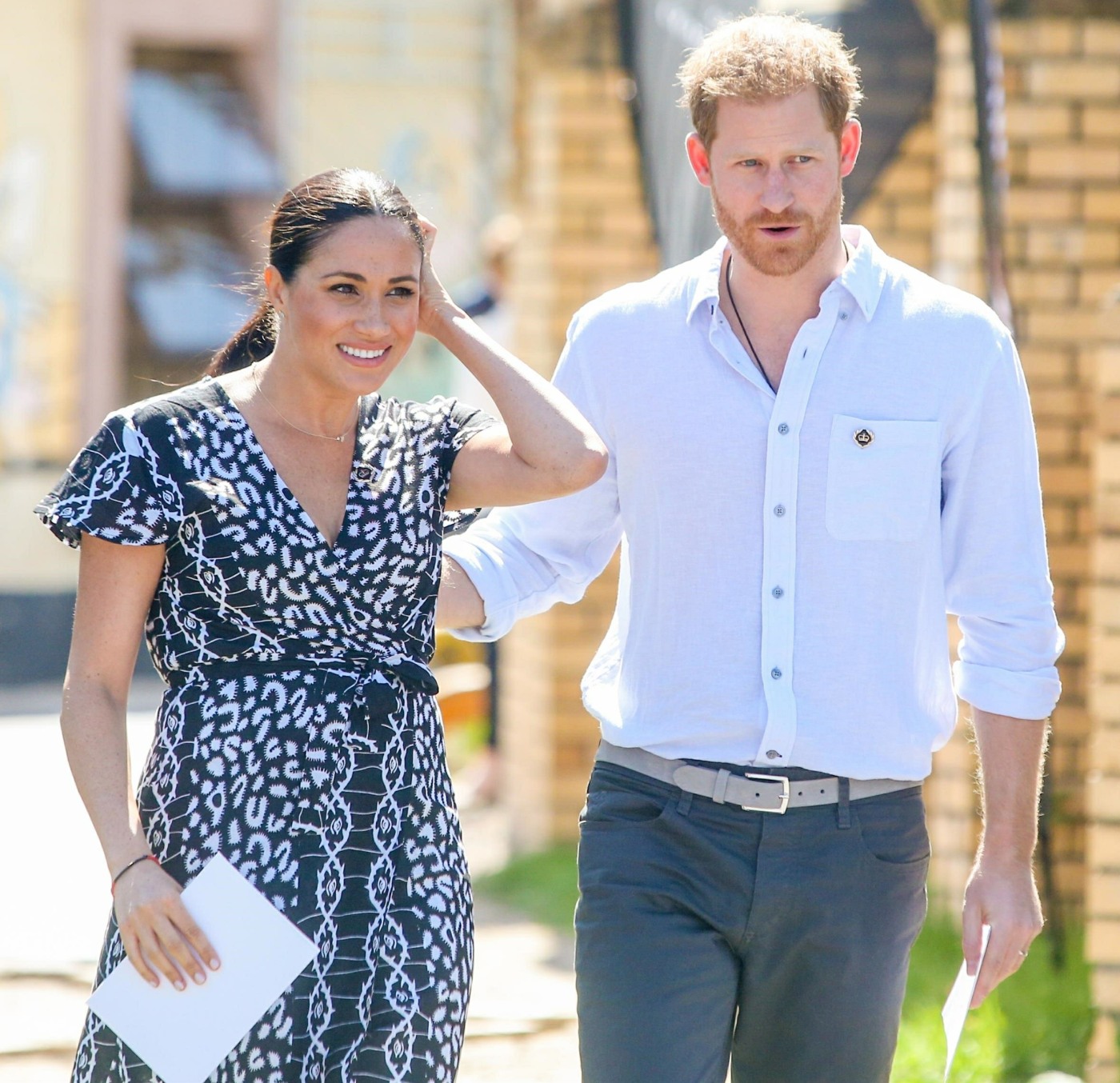 One of the most popular stories in the Washington Post this week is this Lifestyle section article "Meghan & Harry are becoming your typical American mega-celebrities." To gossip-readers, the piece contains no new information, although there are some weird/interesting quotes from royal biographer Kitty Kelley, who is still alive (I didn't know). The point of the article seems to be that Meghan and Harry are finding success on their own terms, and those terms match up with the markers for success for American celebrities. My take on all of this is "…And?" But I guess even American readers are interested in reading about how Meghan and Harry have flawlessly launched their global brand in one year, in the middle of a pandemic. Some highlights:
Why they moved to Montecito: The couple is modeling their new life together on those of the Oprahs and Ellens around them. Through various business moves, two new jobs for Harry and a PR-savvy, revelation-packed interview with Oprah herself earlier this spring, they are reinventing themselves as multihyphenate American celebrities, the kind who dabble in content, philanthropy, technology and a tasteful dash of politics.

Kitty Kelley has thoughts: "Harry and Meghan will be sought after socially in America and paid generously (some might say exorbitantly) for their celebrity value," said Kitty Kelley, a biographer who's written books about the Kennedy family, Winfrey and the British royal family, in an email. "Not even the biggest U.S. movie star or sports giant can claim Harry and Meghan's link to the British monarchy." Kelley noted that there's some precedent for royals (or ex-royals) crossing the pond to make money: Sarah, the Duchess of York, the ex-wife of Prince Andrew, partnered with the U.S.-based company then known as Weight Watchers as a spokesperson in 1997. The Sussexes, though, seem to be aiming to put a more glamorous and ambitious twist on the Fergie model.

Harry's job title as chief impact officer at BetterUp: As soon as the latter announcement hit the Internet, the jokes about Harry's new life as a tech bro began rolling in: "prince harry in a patagonia vest slamming drinks in the marina after his barry's class WHEN," asked one Twitter user. And certainly, "chief impact officer" is one of those titles that, true to Silicon Valley form, is just vague enough to suggest an amorphous-but-senior role and a hefty salary. Divina Gamble, managing partner of the management-consulting firm Korn Ferry, noted that roles like these, often with "impact" in the title, have been growing in popularity in both the corporate and nonprofit worlds, and that they often have oversight of how the company promotes or maintains social responsibility.

The Sussexes compared to the Duke & Duchess of Windsor: When the Duke of Windsor, former King Edward VIII, left the throne 85 years ago to marry Wallis Simpson, a divorcée and an American, their post-royal lifestyle was posh: The Duke wrote a memoir and served for five years as the governor of the Bahamas. "They lived luxuriously in the Bahamas and Paris, and always traveled as royal 'guests,' " Kelley noted in an email. (That said, a 2018 biography of Simpson painted a picture of an unhappy union, and the Duke's legacy has come under scrutiny for his apparent pro-Nazi sentiments.) In their new life, Meghan and Harry may similarly enjoy some of the perks of still being blood relations of the royals. Unlike the Duke and Duchess of Windsor, who were known to host parties often, the Sussexes seem to crave a somewhat private home life.
[From WaPo]
I feel like this piece doesn't really know if it wants to be shady or admiring about Meghan and Harry's "celebrity" lifestyle. I mean… none of what the Sussexes have done has come as any surprise. We knew 18 months ago ago that they had options, that they were interested in doing more than just sitting around Windsor and being attacked and smeared over every little thing. It sucks that American outlets are treating the Sussexes' Montecito move as "oh, this was always their goal, to live like celebrities." They're doing this because they were being abused and attacked daily in the UK. They're doing this because the Windsors told them they couldn't work for the Firm anymore. The Sussexes were told to sink or swim. So they're swimming.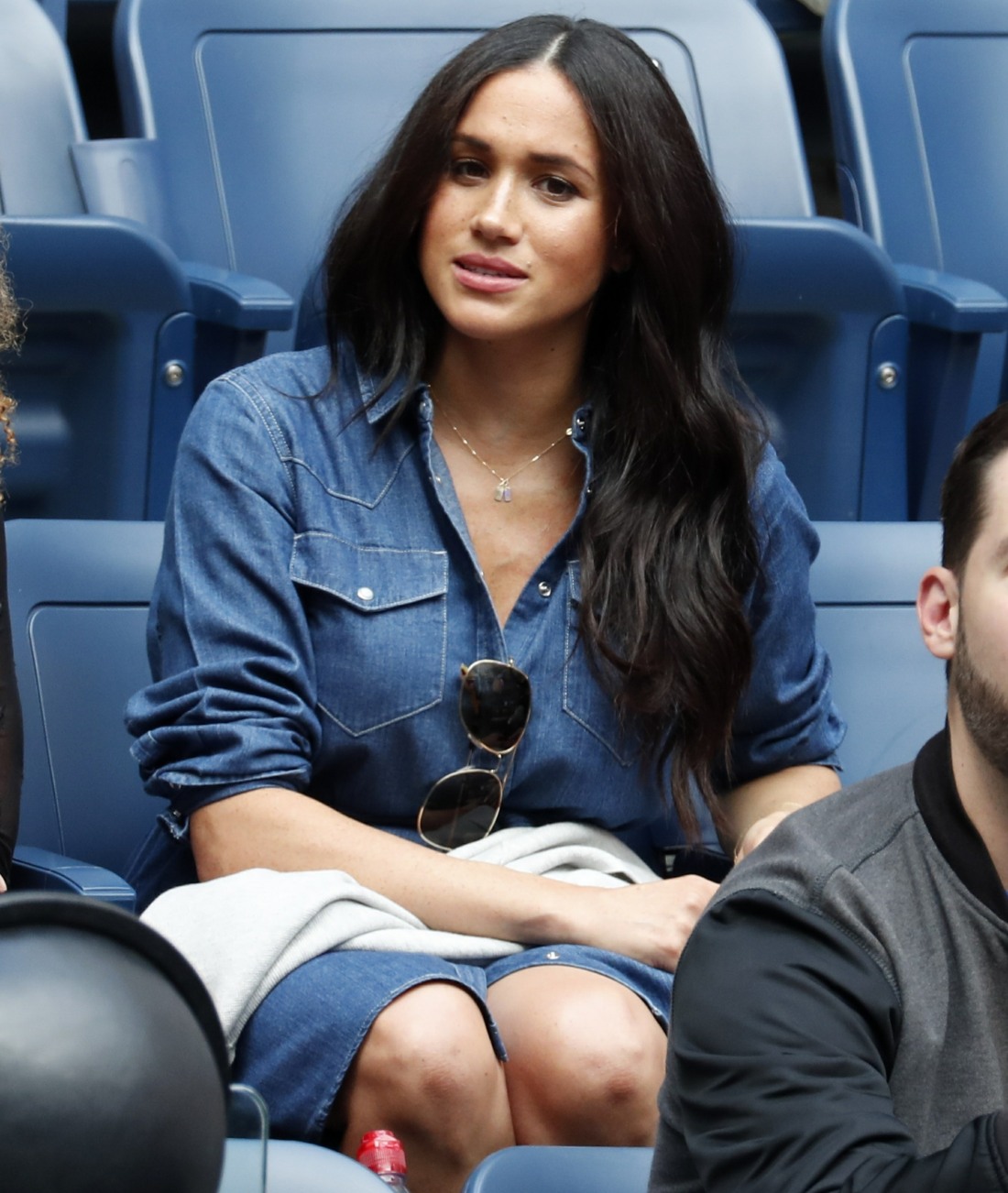 Photos courtesy of Backgrid.
Source: Read Full Article