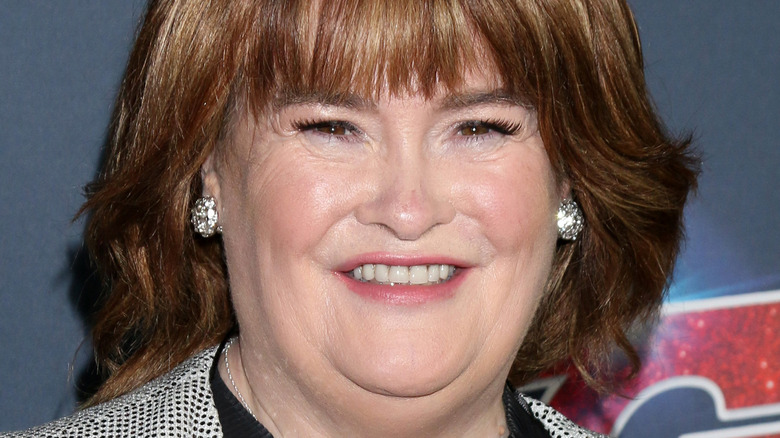 Following her 2009 win on "Britain's Got Talent," Scottish singer Susan Boyle embarked on a whirlwind tour of success and fame. Leading with the single she won the show with, "I Dreamed a Dream" from the musical "Les Misérables," Boyle went on to release eight albums, her latest being the 2019 release "Ten." In total, the singer has sold over 25 million albums (via her official site) and gained over 650 million hits on YouTube.
But there was a point in her career where she seemingly went quiet. Between the albums "Hope" in 2014 and "A Wonderful World" in 2016, Boyle seemed to go on a break. Prior to this, her schedule had been pretty hectic and she'd managed to release an album a year since winning the British talent show.
However, when news leaked that her seventh album had been postponed, it soon came to light that Boyle had taken a break from performing for a very heartbreaking reason.
Susan Boyle took time off to grieve for her older sister Brigid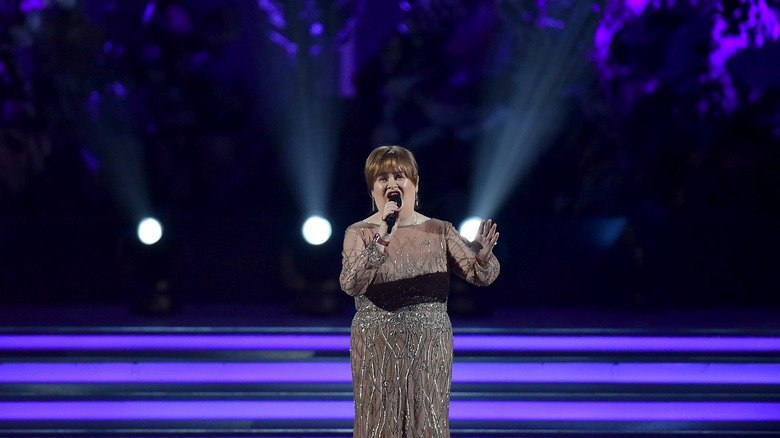 In 2015, Boyle's older sister, Brigid 'Bridie' McCaw, unexpectedly died. The singer understandably took time off, telling Best magazine that "it was very hard" to come to terms with her loss. "Bridie was such a beautiful person, and very supportive of me," she told Best magazine (via The Sun). "She was a great loss to me and the family. After she passed, I felt I had to take a step back, to find where I was going," adding, "I needed to take stock."
Updating fans on her official site at the time, Boyle wrote that she used her year away to spend time with family and friends so they could remember Bridget. "I miss her everyday and we as a family have needed this quiet time to grieve in peace."
While she also took her time away to rest, she did a couple of performances in South Africa and Tel Aviv for Google, which she thoroughly enjoyed. "I still get a real joy from travelling to new countries and getting to experience the culture, regardless of how long or short the trip is," she wrote. "I always find time to see the sights!"
Source: Read Full Article