Ben Affleck is a man of many talents, and that's not just because he managed to get Jennifer Lopez to fall in love with him again, nearly twenty years after they called off their engagement. While the actor has certainly made a lot of headlines for his personal life, he's also regarded as one of the brightest stars in the entertainment industry. After all, he did co-write the script to "Good Will Hunting" with his best friend Matt Damon, per Cinema Blend, which not only helped define a generation, but also put his name on the map.
Believe it or not, there's something else that connects Affleck to Lopez, and we're not just talking about their undeniable chemistry. Lopez can consider herself a very lucky gal because she not only has her main squeeze back in her arms, but Affleck can also tell her how much he loves her in different languages.
With that said, keep reading below to find out what languages Affleck can speak.
Ben Affleck's little Spanish secret revealed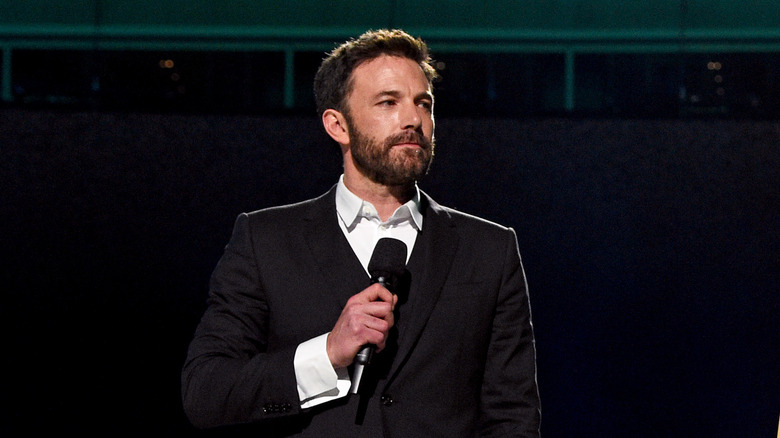 Before becoming the household name that he is today, Ben Affleck spent a few months studying Spanish at the University of Vermont, per Alumni Spotlight. But before then, when he was 13, he and his brother Casey Affleck lived in Mexico for a chunk of time to film a children's television show. Affleck said that is when he picked up the language while on "The Kelly Clarkson Show" in 2020.
Affleck shared that his teenage daughter, Violet Affleck, is also learning Spanish — so quickly that she might do a better job ordering tapas than her father during their next family trip to Barcelona. "All of a sudden she got into the grade where she's in the harder Spanish classes and she's getting better. She's like right at the point where I think she might be passing me." He continued, "I was like, 'No, this is not happening!' I don't mind that I can't do your math homework … but you are not going to be better at Spanish than me!"
But speaking Spanish isn't Affleck's only talent. There's another language he's practiced in.
Ben Affleck has an appreciation for the Middle East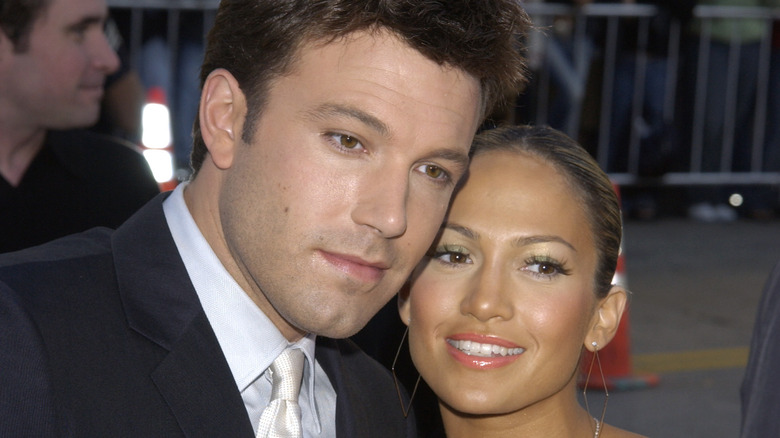 According to Global Citizen, Ben Affleck said that he went to Occidental College in 1990 following his stint at the University of Vermont to major in Middle Eastern studies. "I liked foreign policy and I liked politics. … I thought [the Middle East] was this incredibly mysterious, exotic, fascinating place, and I saw it as opaque," he told the organization regarding his decision about what to study. It was his travels in the Middle East, though, that helped him learn to speak Farsi, an Iranian language. 
However, it's Affleck's Spanish skills that seem to rank supreme. In an interview with UltraFiestaTV, he revealed his favorite word in Spanish: Sacapuntas. But no, it's not what you think. "It's not what it sounds like," Affleck explained. "It sounds like a dirty word, but it's a pencil sharpener." If it's any consolation for Affleck, he can get additional Spanish lessons from his girlfriend, Jennifer Lopez, to keep up with his daughter. Not only that, but he can charm the socks off Lopez's mother while he is at it, too.
Source: Read Full Article