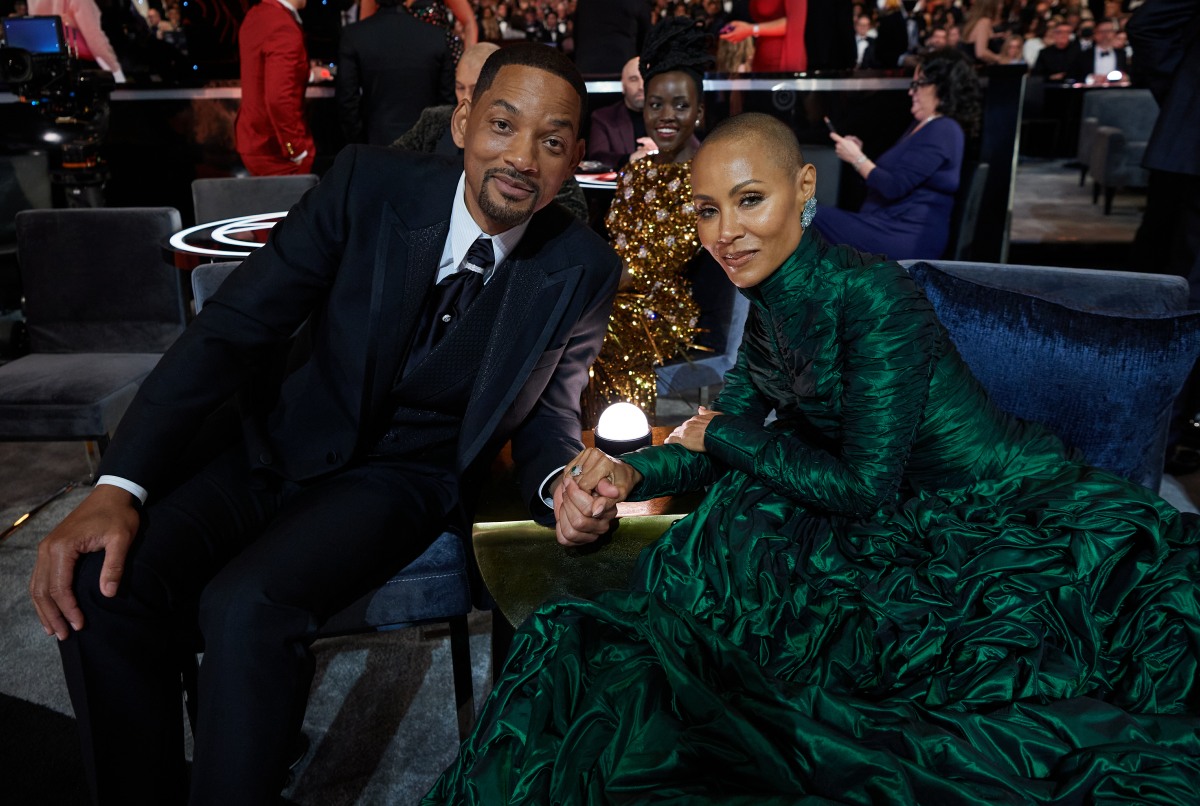 Wednesday evening, the Academy issued a statement about the Will Smith-Chris Rock situation. They clarified that they are formally reviewing the matter and that several punitive measures are on the table, including expulsion (for Will alone) from the Academy and a possible ban from the Oscars for several years. At the end of their statement, they noted this: "Things unfolded in a way we could not have anticipated. While we would like to clarify that Mr. Smith was asked to leave the ceremony and refused, we also recognize we could have handled the situation differently." It was shady. It was shady because the Academy – the judge, jury and executioner all rolled into one – cannot get their story straight whatsoever. There were journalists in the Dolby, watching and documenting what happened after the slap, and as I pointed out in yesterday's piece, it did not seem likely that anyone from the Academy directly asked Will to leave. So… yeah, as it turns out, the Academy lied.
The Academy of Motion Picture Arts & Sciences has claimed that it asked Will Smith to leave Sunday's Oscars ceremony after he slapped Chris Rock. However, sources close to the situation are refuting that the actor was ever formally urged to leave the show. It appears that in the chaos that surrounded the altercation, the Academy and the show's producer sent mixed messages about whether Smith should be expelled from the event.

In an update about pending disciplinary action against Smith on Wednesday, the organization said that Smith "refused" to leave the Dolby Theater. He went on to win the best actor award for his performance in "King Richard" later that night.

That description of events doesn't sit well with a few individuals with knowledge of the fraught minutes following the Rock slap. They claim that some Academy members expressed that they wanted Smith removed, but they also say that no formal or explicit ask was ever made. Another person familiar with the Academy said that Smith was asked to leave through an on-site representative. That call was made by Academy president David Rubin and CEO Dawn Hudson, who, a source says, asked for Smith to leave the show instead of remaining in the auditorium for the rest of the telecast.

Show producer Will Packer, sources inside the Dolby said, was the key to Smith remaining in his seat. In the roughly 30 minutes following Smith's attack on Rock, before the award for best actor was presented, Packer walked out into the orchestra and conferred with Smith, according to two witnesses. Packer said that he and the production "officially" wanted Smith to stay for the remainder of the show, according to one of the witnesses. Another source close to Packer denied that the producer urged Smith to remain. Packer did not respond to requests for comment. Spokespeople for Smith and AMPAS declined to comment.

Several A-listers including Denzel Washington, Tyler Perry and Bradley Cooper were seen having close conversations with Smith in the theater during commercial breaks following the slap. Cooper hugged the upset actor, while Washington and Perry reportedly consoled him. No security personnel approached the actor. When Smith accepted his award, his speech went on for several uninterrupted minutes, much longer than the time afforded to other winners.
[From Variety]
Shall I make a running list of questions I have for the Academy? First and foremost, was Chris Rock's "GI Jane" joke ad-libbed, or was it known that he was going to say something about Will and Jada? Was the joke loaded into the teleprompter? As I said, Oscar director Glenn Weiss had the camera cued up to cutaway on Will and Jada as soon as Rock said "GI Jane," suggesting that it was known that Rock was going to cruelly "joke" about Jada and producers were trying to start something.
Second question: who asked Will Smith to leave? Who said those words to Will? They still won't say, and clearly the Academy is plainly lying and misrepresenting the situation. Third question: why did it take 30 minutes for Will Packer to come out and speak to Will? Was it because, as Variety reported on Monday, Packer, Geiss and Academy bureaucrats abdicated their responsibilities, failed to properly manage a crisis in real time and instead left it to actors in the room (Denzel, Tyler Perry, Bradley Cooper) to do unpaid conflict resolution?
Fourth question: after more than four days of non-stop drama, what's it going to take for the Academy, Packer and Geiss to get their stories straight?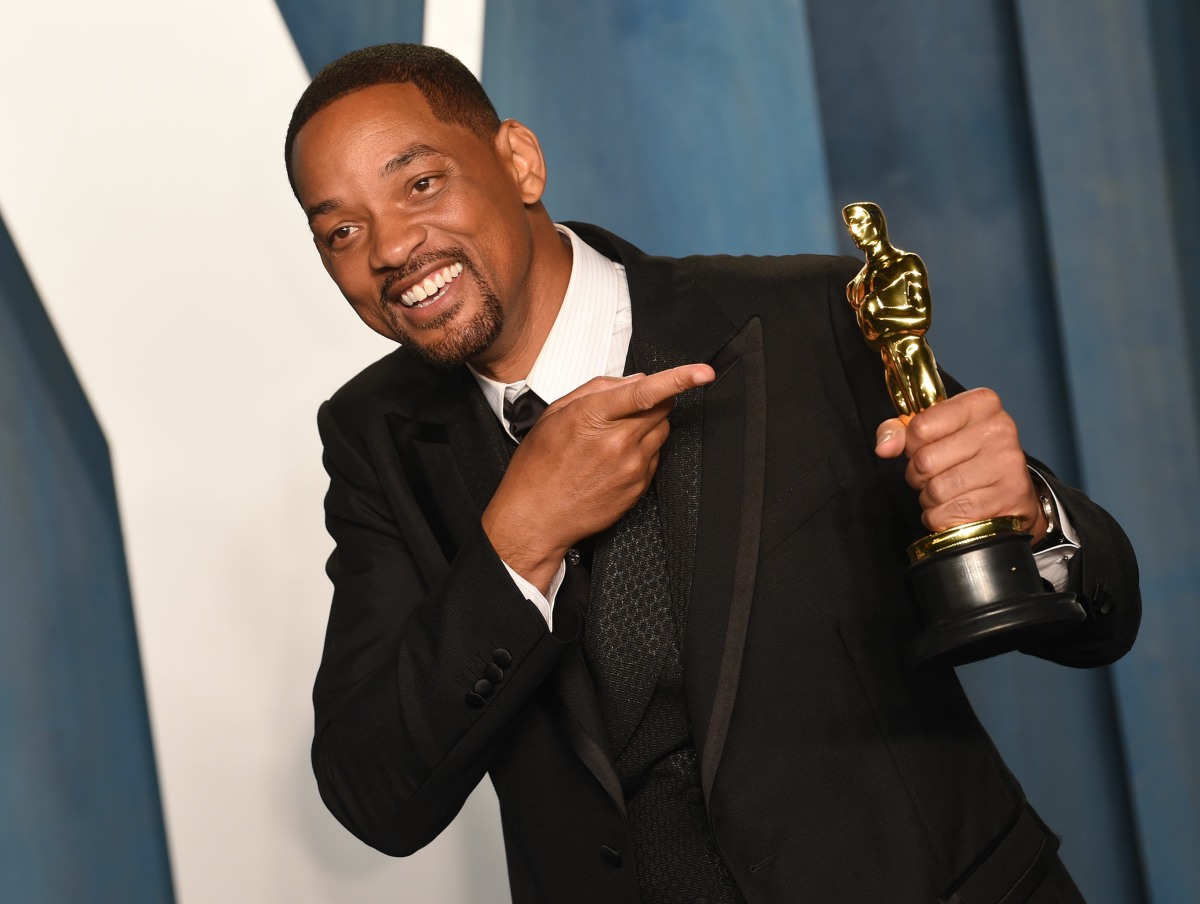 Photos courtesy of Instar, Avalon Red.
Source: Read Full Article