It's clearly a tough time in Teresa Giudice's life right now.
The Real Housewives of New Jersey star's father Giacinto Gorga has passed away on Friday. He was only 76. Teresa took to Instagram today to share the news with her followers, sharing a touching slideshow of pics of her "Papa," as well as a beautiful tribute.
She wrote:
"My father, my protector, my hero, God took you early this morning to be with mommy, I saw you peacefully pass & I know you kept fighting for my daughters and I. I have so many amazing thoughts of you, every day seeing you in the kitchen at my home, teaching my girls to cook, my partner in crime on shopping trips, your love of the shore & my travel buddy. You always wanted everyone to have a good time, eat great food, have a stiff drink and enjoy life."
Giudice continued:
"You are the absolute strongest man I know & I know you missed mommy so much but you stayed for us. Thank you for being the best husband, father & Nonno. Your devotion to mommy was one for the record books, you were the true example and a gentleman and devoted husband. You visited mommy every single day & would go twice for the days you missed while traveling or if you were to sick to go, my silver lining is knowing you'll be together now. 💕Thank you for showing us all what true love is. Love you Papa Rest In Peace. 🙏🏻❤️😭"
There was more, as the star continued to mourn her father with sweet images and memories:
And:
It's especially sad news considering Tre went on IG this week with several pictures of her dad shown sitting with and around her lovely daughters. And while the photos themselves show everybody smiling and happy as can be, it was clear based on her messages and captions that there was something else going on underneath the surface.
In one family photo (snapped up top, showing Teresa with daughters Gia, Gabriella, Milania, and Audriana alongside Giacinto), the reality TV maven and proud momma let her emotions come through, writing this alongside:
"At this trying time I'm graciously asking for any extra prayers, good vibes, love….please send my fathers way. My father is struggling and my girls and I need him, we need his love, his presence & his strength. #thepowerofprayers 🙏🏻❤️"
The caption quickly racked up more than 15,000 comments from concerned fans and followers reaching out with their prayers and well-wishes.
But while Giacinto has had several notable health problems in the past — he dealt with pneumonia last year, for one — it's unclear what specific ailment he might have succumbed to.
Praying for you and your family, Teresa! Easy to do when there are SO many smiling, lovely faces (below):
As if the housewife isn't dealing with enough, her brother Joe Gorga basically confirmed his sister's divorce proceedings between her and estranged husband Joe Giudice were officially underway.
During a Thursday night appearance on Watch What Happens Live with host Andy Cohen, Gorga confirmed "the paperwork is almost done," while also re-affirming Teresa "does not" have a new man in her life yet.
And now, it seems like the family has bigger things to focus on with the death of the patriarch. We're thinking of Teresa, her daughters, and the Gorgas during this difficult time.
Related Posts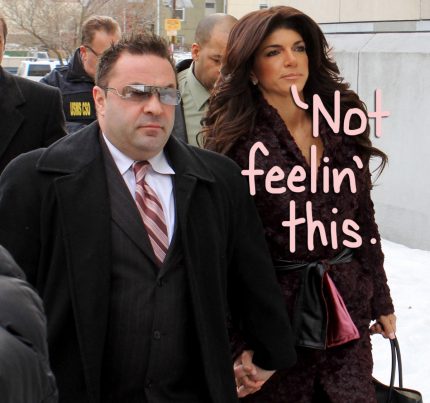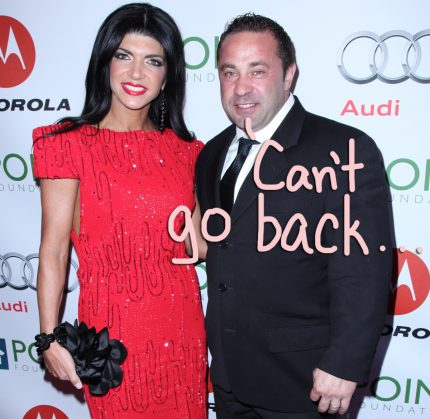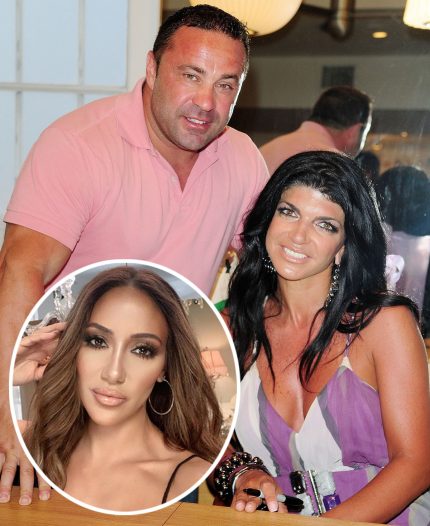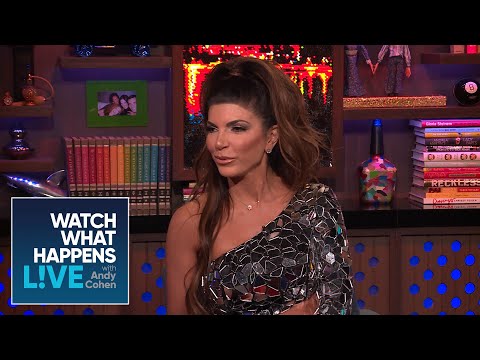 Source: Read Full Article