Social distancing has much of the world on edge. Dealing with spending a month or more at home while stressing over the health of family members and plans that have gone up in smoke for the foreseeable future can take its toll on anyone, and celebrities are no different. Serena Williams recently joined the ranks of Chris Evans, Schitt's Creek character Moira Rose, and others in the entertainment world in letting her fans know how she's handling the challenges of social distancing.
Who is Serena Williams?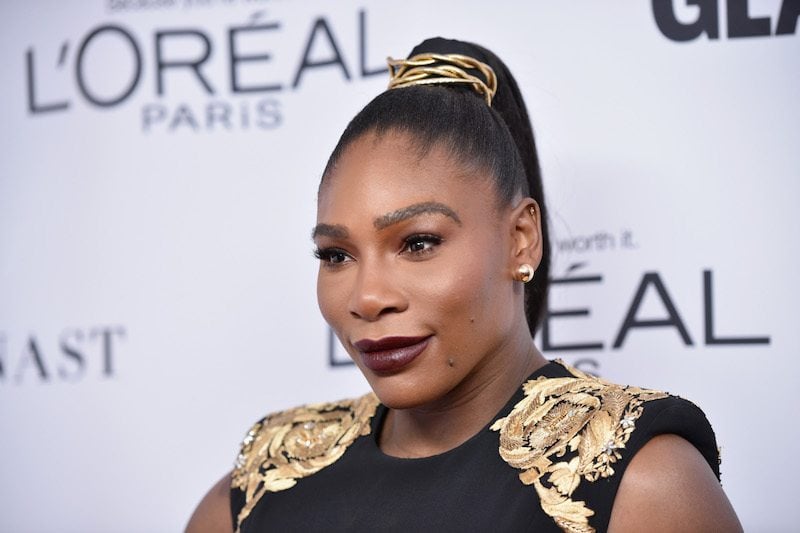 Serena Williams is one of the best-known names in women's tennis. From winning four Olympic gold medals and 23 Grand Slams to reaching the number one Women's Tennis Association ranking in 2002, her dedication to the tennis court has set her up for success outside of the athletic world.
The star athlete has also guest-starred on dozens of TV shows, started her own clothing line, and endorsed Gatorade, Pepsi, Delta Air Lines, and other major brands. She and her sister, Venus, have formed a dynamic duo that has dominated tennis matches around the world for over two decades.
Although the postponement of the 2020 Olympics means we won't see her in Tokyo this summer, Williams shared some relatable words of wisdom that resonate with the rest of the world and remind us that we're all going through the same challenges this month.
Serena Williams gets real about the struggles of social distancing
In recent Tik Tok videos, Williams admitted what we've all been feeling about social distancing: it's hard. Figuring out how to work from home, learn from home, and cope with the challenges of isolation over the short span of a couple of weeks has left us all feeling a bit on edge, and Williams is no different.
The athlete and young mother took to the video platform to discuss the frustrations and fears that crop up after weeks of minimal human interaction.
"Now I've been social distancing for actually a really long time, for probably two weeks now, and every little thing makes me crazy…any time anyone sneezes around me or coughs I get crazy," Williams explained.
Like any mother of a young child, her two-year-old daughter's health tops her list of fears during a month when hearing a single innocent cough can be enough to assume the worst. Combined with up to six weeks of seeing only her family and the frustration of all professional tennis matches being postponed until at least June, it's no wonder she's feeling a bit stressed out.
In a recent Instagram post, Williams updated her followers. "I want to make sure I'm doing my part during these uncertain times," reminding fans that everyone's decisions matter right now, even when they make day-to-day life more challenging.
Serena Williams has experienced anxiety in the past
In a 2018 interview with HuffPost's Lindsay Holmes, Williams discussed the anxiety she felt following the birth of her daughter, Alexis Olympia. While her hectic schedule as a professional athlete and fashion designer has left her no stranger to juggling a plethora of responsibilities, stressing over learning to be the best mother she could be boosted her anxiety to a new level.
Williams explained to Graham: "I think that has trained my mind to make decisions quickly and make the best decision I can in the moment with all the pressure…you have to remain calm."
The same advice holds true for anyone stressing over isolation, canceled plans, and anxiety over the unknown. Williams' Twitter bio states that she is "…working to help you," and sharing her struggles, from motherhood to social distancing, is a great way to show fans they're not alone.
Williams' struggles with social distancing mirror many of our own, and seeing the human side of someone we rarely assume experiences anxiety and frustration in the same way that we do can add an encouraging side to a difficult situation. Social distancing won't last forever, and we're looking forward to cheering on our favorite Olympian next summer once the anxiety of the unknown begins to fade.
Source: Read Full Article