Much like many of the British people under his family's rule, Prince Charles knows what it's like to contract coronavirus.
After his diagnosis was announced last week, the heir apparent was confirmed just days ago to now be "out of isolation." On Wednesday, Charles took to social media with an encouraging statement on the frightening pandemic his country and the rest of the world is facing, as both a royal and someone who has lived it.
"Having recently gone through the process of contracting this coronavirus, luckily with relatively mild symptoms, I now find myself on the other side of the illness, but still in no less a state of social distance and general isolation," he began his speech. "As we are all learning, this is a strange, frustrating and often distressing experience when the presence of family and friends is no longer possible and the normal structures of life are suddenly removed."
Charles expressed his condolences, continuing, "At such an unprecedented and anxious time in all our lives, my wife and I are thinking particularly of all those who have lost their loved ones in such very difficult and abnormal circumstances and of those having to endure sickness, isolation and loneliness."
After addressing the older people stricken with difficulty right now, Prince Charles shifted his attention to the helpers.
"However, we also know that in every community up and down this land where people of all ages are being affected by this virus, there are truly wonderful neighbors, individuals and groups of volunteers who are providing ceaseless care and attention to those most at risk and that all this network of selfless assistance is, in itself, helping to provide vital support and reassurance to the hard-pressed professional services," he continued.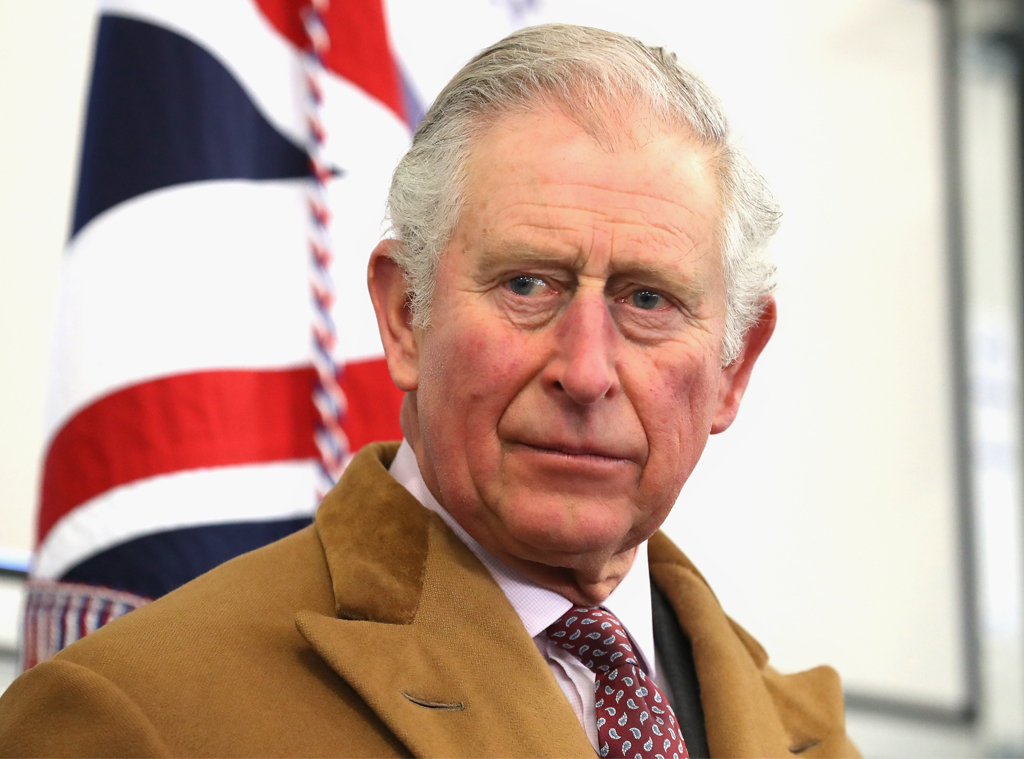 Chris Jackson – WPA Pool /Getty Images
He also addressed the medical community, without whom fighting this pandemic would be possible.
"And, at a time when doctors nurses and all the vital ancillary staff that form the backbone of our remarkable NHS are increasingly under such enormous stain and risk as they battle heroically to save lives in intensive care centers and to contain as much as possible the spread of this virus, our thoughts and prayers are very much with those marvelous people whose extraordinary skills and utter, selfless devotion to duty and the care of their patients make us so very proud indeed," he said. "It has been so wonderful to see just how many across the United Kingdom have signed up in their hundreds of thousands to be NHS volunteers, offering their help to do whatever they can to provide support to those on the front line."
He pointed out the importance of giving such caretakers "special consideration" when they are not at work and also thanked employees keeping supermarkets stocked before concluding on an uplifting note.
"As a nation, we are faced by a profoundly challenging situation which we are only too aware threatens the livelihoods, businesses and welfare of millions of our fellow citizens," he said. "None of us can say when this will end, but end it will. Until it does, let us try and live with hope and with faith in ourselves and each other [and] look forward to better times to come."
Watch NBC News Special Report: Coronavirus Pandemic Tuesdays at 10 p.m. ET/7 p.m. PT on NBC, MSNBC and NBC News NOW. For the latest updates on the coronavirus pandemic and for tips on how to prevent the spread of COVID-19, please visit The Center for Disease Control and Prevention at https://www.cdc.gov.
Source: Read Full Article