Michael Vick has always been a complicated figure on and off the field. Much has been made about Vick's running game at a passing position, his dogfighting scandal, and his eventual comeback. Lost in all that is the tale of his bankruptcy and crazy spending habits with his millions. One crazy thing he did, however, helps to highlight the toll that financial irresponsibility can take on these athletes. 
Welcome to the NFL
Coming out of Virginia Tech, Vick was unlike any quarterback the league had ever seen. He was an adequate, if unspectacular thrower, but his foot speed made him a dangerous weapon with a lot of hype heading into the NFL draft. To secure this, the Atlanta Falcons paid a steep price, and for the next six years, Vick was the face of their franchise.
Vick's time in Atlanta was a rollercoaster affair. His rookie, in which he mostly came off the bench, saw the weakness of his arm shining threw as he completed only 44-percent of his 113 attempts. The next season, however, Vick shined through. He got his completion rate up 10-percent, threw for nearly 3,000 yards, and threw 16 touchdowns to go with 777 rushing yards and eight rushing touchdowns.
A star was born in the NFL, and Vick was ushering in an era where he played unlike anybody had ever seen. After a 2003 injury cut Vick's third year short, he was back and better than ever in 2004, leading the team to an 11-4 record under his leadership. The next two years, including the 2006 season where Vick rushed for 1,000 yards, saw the Falcons stuck in mediocrity.
Michael Vick's Downfall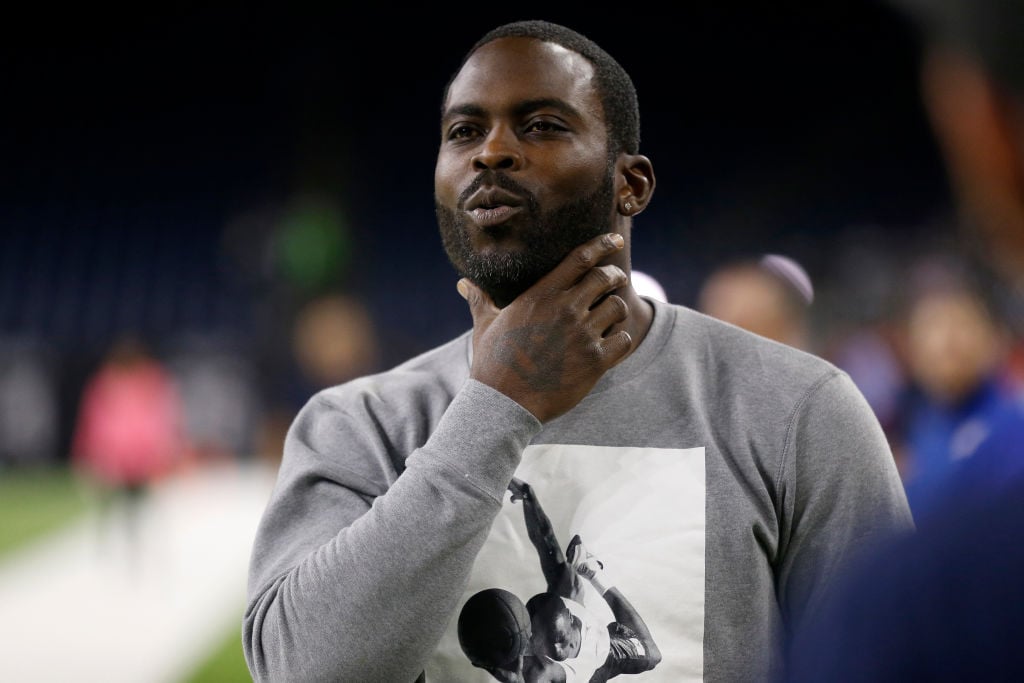 Vick's 2006 dogfighting scandal derailed his career. After admitting that he had a part in dogfights that took place on his property, Vick went to prison and spent two years away from the NFL before returning in 2009 as a Philadelphia Eagle. Vick spent that first season as a quarterback, but in the three seasons after that, he was their starter. The new Vick was throwing nearly 60-percent completion rates and running less. His 2010 season even had rumblings of MVP talks.
His comeback success came to an end in 2013 when Vick's throwing went down and he no longer had the foot speed to do what he once did. While he lasted two more years in New York and Pittsburgh, his career was done.
Financial woes
Before Vick's time in prison, he was spending recklessly. He was buying cars like they were groceries, gifting several to family and friends. This did not stop after his guilty plea, either. According to Georgia Bankruptcy Blog, Vick bought a $100,000 Mercedes that kicked off a $3.62M spending spree before he was bound to go to jail. The man who had signed a $130M contract three years earlier was now staring bankruptcy in the eye.
Vick was hemorrhaging money, spending it while he had no income and not thinking about the implications this could have for him in prison and beyond. Vick had multiple homes, including a mansion and a condominium. He also owned six Paso Fino horses worth $450,000. Vick had boats, jewelry, and several other luxuries that most could only dream of. 
His strangest purchase, however, was a doozy.
Michael Vick's fishy purchase
The strangest thing that Vick bought during his pre-jail spending spree had to be the $85,000 custom fish pond he built with almost $50,000 of additional landscaping costs. This was a major deal for somebody who was still going to have to pay the IRS on top of bills while he was still in prison, and it sums up what Vick was doing beforehand.
To many, Vick has recovered in more ways than one. To many, he is no longer a villain and appears to be in better financial places after his comeback was successful. However, looking back at his career, one can use his pitfalls as a lesson on how things can crumble off the field, even for the biggest athletes in the world.
Source: Read Full Article