video
Larry Kudlow: The US must take action following the kidnapping of Americans in Mexico
FOX Business host Larry Kudlow voices his concerns following the tragic kidnapping of four Americans in Mexico on 'Kudlow.'
As everyone in America probably knows by now and perhaps the rest of the world as well, last Friday four Americans were kidnaped just over the border inside Mexico. Yesterday, they were found inside Mexico.  
Tragically, two of the Americans were killed. Fortunately, two were alive and subsequently rescued. Information is still sketchy and I can't report any more details than this, but here is what I know: the U.S administration must (and I mean MUST) take some actions not only to get to the bottom of these killings and kidnappings, but to begin new policies that will prevent this from happening again.  
Here's what else I know: the Biden administration's open border policy makes an awful story like this all the more possible. The open border is dominated by the Mexican drug cartels, which most regrettably seem to have bigger armies and more technology than U.S. authorities on our side of the line.  
Here's what else I know: Mexican President AMLO did cooperate with former President Trump for a while, implementing the "Remain in Mexico Policy" to stop illegals.  Nonetheless, AMLO has essentially been unwilling to take any strong action to challenge the cartels.  
AMERICANS' KIDNAPPING IN MEXICO REIGNITES DEBATE OVER ENDING DRUG CARTELS' CONTROL: 'IT'S A NEVER-ENDING WAR'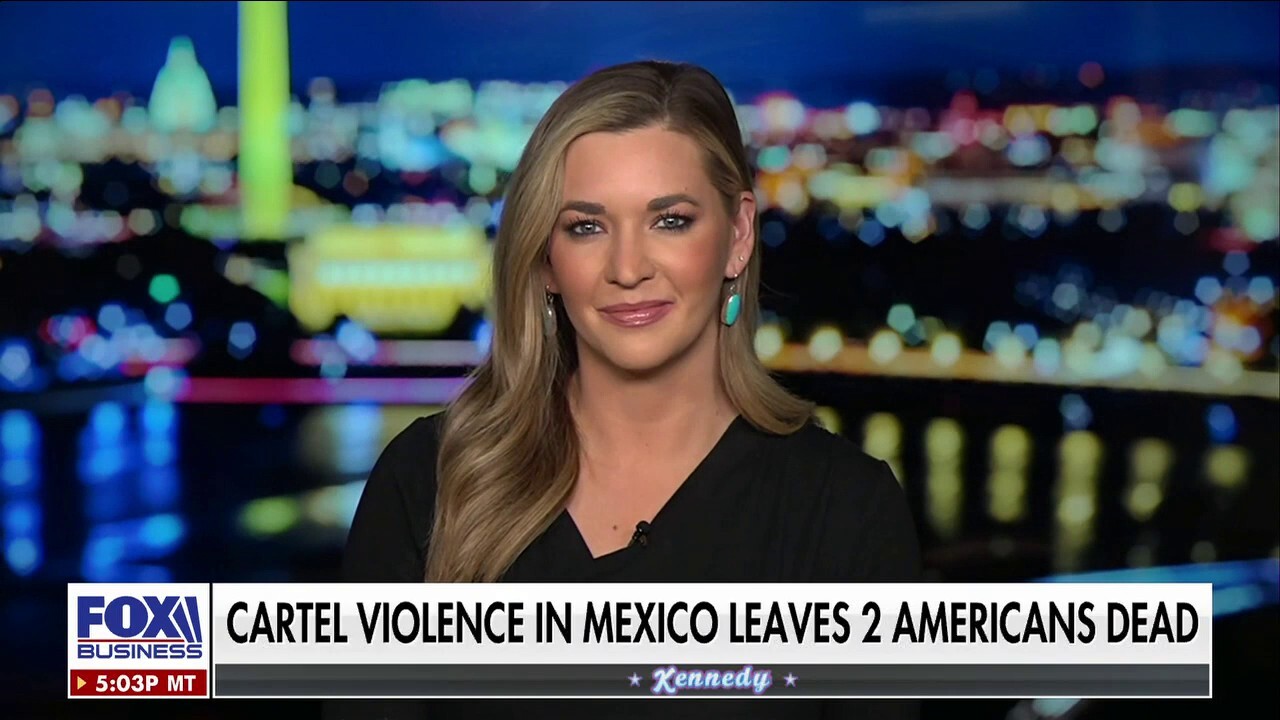 video
The Biden admin hasn't put any pressure on Mexico to solve cartel problem: Katie Pavlich
'Kennedy' panelists Katie Pavlich, Richard Fowler and Shane Hazel discuss cartel violence in Mexico after four Americans were kidnapped over the weekend and two were found dead.
As former AG William Barr wrote last week, his stated policy is "hugs not bullets" and he has effectively shut down counter narcotics cooperation with the United States.  
Here's what else I know: in the last two years plus, way over four million illegal immigrants have streamed across the open border. It is a catastrophe undermining American sovereignty, doing great harm to American citizens, their families and their businesses, but it has also done great harm to the illegals, who are spread across the country in various cities and elsewhere, in so many cases with no place to go, no place to stay and no financial help.  
It is a humanitarian catastrophe and there has been no response from the Biden administration, who remains in complete denial. The president has been near the border for a brief photo op in El Paso and while administration spokespeople continue to deny the problem, no serious plans to solve it have emerged.  
Here's what else we know: the drug cartels that control the border and indeed control much of Mexico, have engaged in human trafficking, sex trafficking, drug trafficking and dominate the most incredible lawless part of the Earth anyone could imagine and, as I said, these cartels have their own army and war technology and then, of course, what we know is the scourge of fentanyl, whose raw materials are sent to Mexico from China and then processed in Mexico and then distributed by the cartels in the United States.  
In his brilliant press conference today, Senator Lindsey Graham of South Caroline cited facts such as 200 Americans dying everyday due to fentanyl overdoses, which he called the equivalent of a new September 11 every two weeks. He said 106,000 people last year died of drug overdoses, 70,000 related to fentanyl.  
The fentanyl problem from China to Mexico to the U.S. is multiplying exponentially. In 2020, 4,791 pounds of fentanyl were seized at the border. The next year, 2021, that went up to 11,201 pounds and in 2022, seizures were scored at 14,700 pounds.   
Fentanyl is a poisonous weapon of mass destruction and authorities really don't know how much gets inside the U.S and was actually sold. Last night, Senator Marsha Blackburn said on this show the Mexican cartels have increased their business from roughly $500 million back in 2018 to over $13 billion currently and with all this, Joe Biden's press secretary Ms. Karine Jean-Pierre had the gall, the nerve, to make this statement yesterday: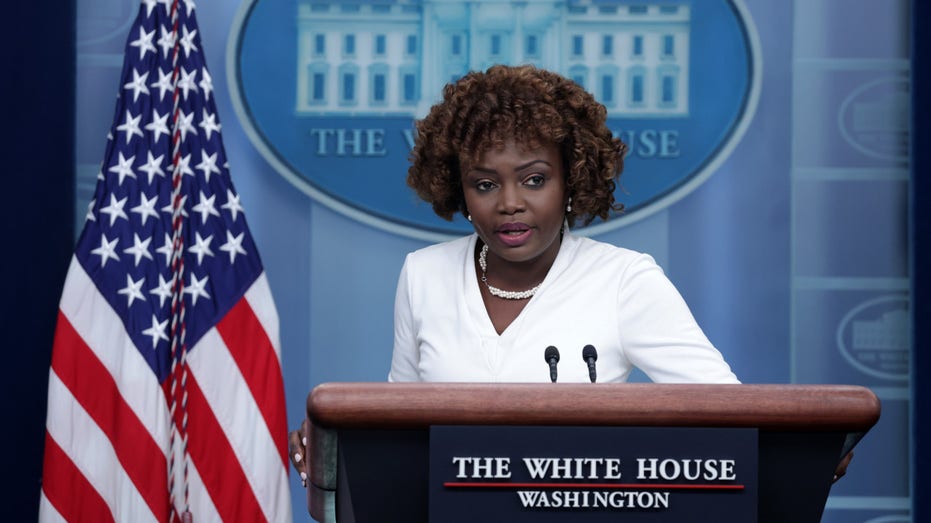 WASHINGTON, DC – MARCH 08: White House Press Secretary Karine Jean-Pierre speaks during a daily news briefing at the James S. Brady Press Briefing Room of the White House on March 8, 2023 in Washington, DC. (Photo by Alex Wong/Getty Images) (Alex Wong/Getty Images / Getty Images)

 KARINE JEAN-PIERRE: "Because of the work that this president has done, because of what we've done specifically on fentanyl at the border, it's at historic lows, historic levels that have been able to record a number of personnel working to secure the border because of what we've been able to do, seizing that fentanyl. We've done it in a historic way. That's because of what this president has done."  

This is the most incredible flat-out lie and frankly, men and women of common sense know it.  A week ago, former Attorney General William Barr wrote in a Wall Street Journal op-ed that it was time to step up the engagement of the U.S. military in pursuit of the drug running Mexican Cartels.  

Senator Lindsey Graham, our next guest, put it this way in a brilliant presser:  

SENATOR LINDSEY GRAHAM: "So we're going to do two things today. We're going to introduce legislation in the coming days and trying to make it bipartisan to designate these groups, foreign terrorist organizations under U.S. law, to open up more capability to go after them and their coconspirators all over the world. Secondly, we're going to introduce an authorization to use military force where the United States military can go in and destroy these labs and destroy these networks, if possible."  

There are a lot of moving parts to this story. There's the tragic death of American citizens. There's the China card. There's the Mexican government looking the other way and of course there's the open border that makes this catastrophe possible.  

CLICK HERE TO GET THE FOX NEWS APP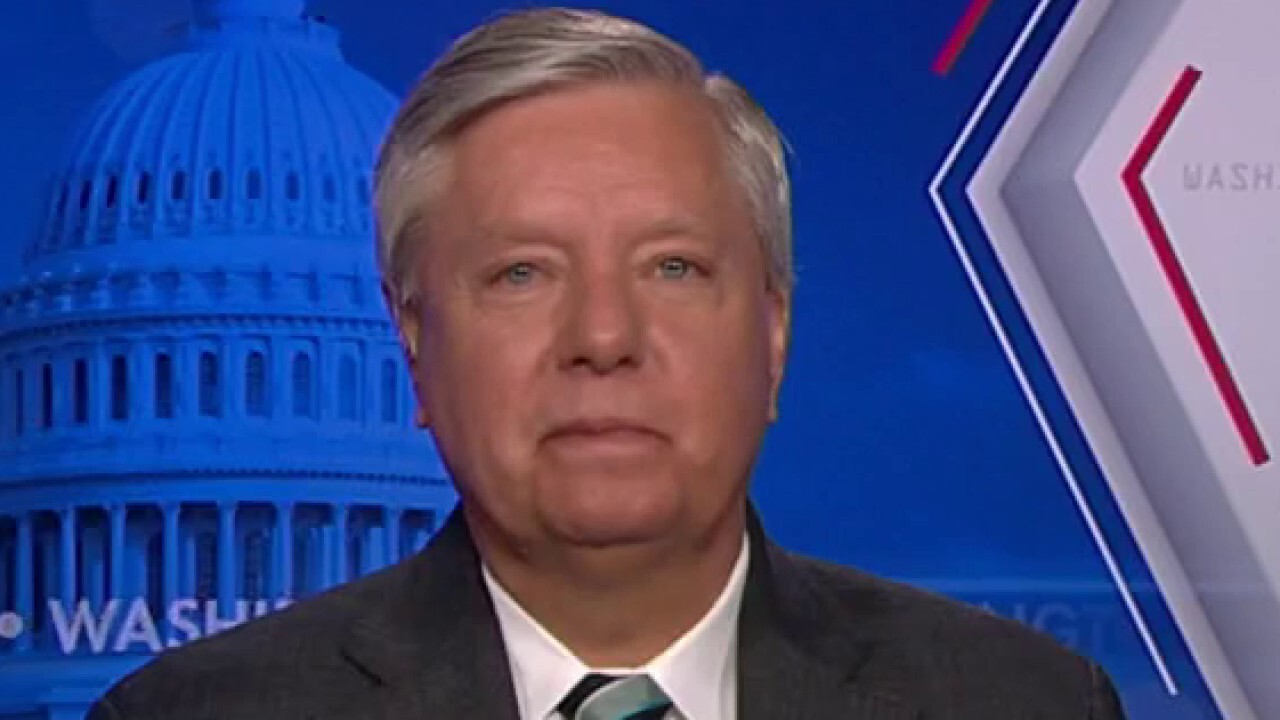 video
Lindsey Graham: America's current model isn't working
 South Carolina Republican Sen. Lindsey Graham says the U.S. must go after the Mexican drug cartels following the tragic kidnapping of four Americans in Mexico on 'Kudlow.'

There is the issue of American national security, health security, sovereignty, law and order and frankly the lack of protection of human beings on both sides of the unguarded border and before we hand it over to Mr. Graham, let me remind folks that today, March 8, 2023, is the 40th anniversary of my former boss President Ronald Reagan's powerful "Evil Empire" speech, which really was the beginning of the end of Soviet communism. Mr. Reagan argued constantly, peace through strength. That's what the Gipper preached.  Regrettably, (most regrettably from an optimist like myself) I would suggest to you that today we have neither peace nor strength.   

Source: Read Full Article