The Kardashian-Jenner clan can definitely afford to have chefs cook their meals for them but Mama Kris and her daughters have spent some time perfecting their own dishes in the kitchen
In fact, Kylie Jenner has shared how she makes quite a few of her favorite foods with her followers via social media. One of her most unusual recipes is what she adds in when making ramen soup. Read on to find out what unusual ingredients the youngest of the siblings puts in her soup that you can try for yourself.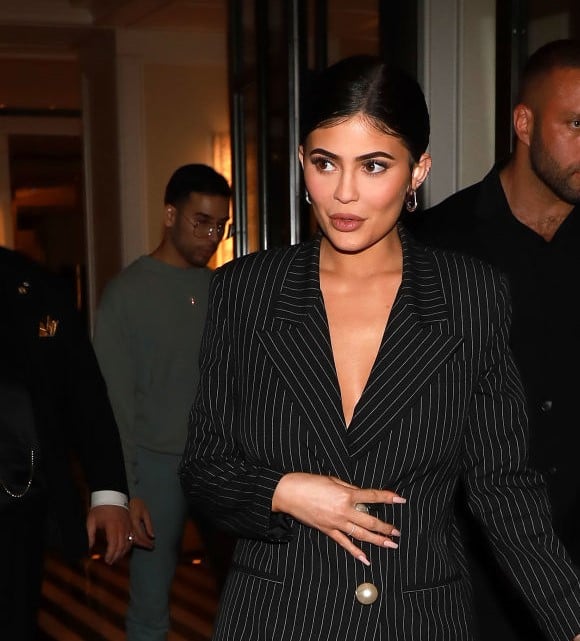 The ingredients Kylie uses in her ramen drove the internet wild
Just about everyone has tried ramen noodles before and many people have tossed their own additions into the bowl of salty noodles. But a few years back Kylie had the internet in a frenzy after she revealed what she mixed in.
The makeup mogul declared that she added "butter, garlic powder, and egg" in hers before asking followers what they put in theirs. Kylie received thousands of responses including hot sauce, soy sauce, lemon, shrimp, sausage, and even cheese which the Kylie Cosmetics founder said she would definitely try. But not everyone was sold on her add-ins and even accused her of ruining the famous noodle soup that way.
While the majority found her choices odd, it turns out the reality star is not the only member of her family who enjoys stirring in the same ingredients Kylie does. Her big sis, Kim Kardashian West, also pours a little garlic into hers too, specifically garlic salt.
Some fans decided to try the recipe and ended up giving it rave reviews.
Kylie's recipe and a more traditional one
To recreate Kylie's recipe you'll need:
Two cups of water
One egg
One packet of ramen noodles
One teaspoon of garlic powder
One half tablespoon of butter
Simply boil the water, add in the noodles and seasoning pack, and then her special ingredients of butter, garlic powder, and an egg. The whole process only takes about five minutes.
But if Kylie's recipe simply is not your thing or you'd like jazz up the classic noodle dish even more People recommends another recipe with chicken, scallions, and a hard-boiled egg.
For this you'll need:
3 cups of beef broth
One hard-boiled egg
One packet of ramen noodles
Diced up rotisserie chicken
Sriracha
Scallions
Sesame oil
Then follow these instructions:
In a large shallow skillet over high heat, add 3 cups beef broth and 1 package of ramen noodles (without the seasoning packet). Bring to a boil, then reduce the heat to medium and stir the noodles.
While the noodles cook, gather your toppings and add-ins such as diced rotisserie chicken, sriracha, scallions, and a hard-boiled egg. The noodles will be cooked all the way through in about five minutes. When they're done place them in a bowl and top the dish off with a drizzle of sesame oil.
Read more: Kylie Jenner Eats This Every Single Day To Stay in Shape
Source: Read Full Article