We could all use some good news right now, and thankfully Katy Perry is here to deliver: She hopped on Instagram last night and shared that she'll be having a baby girl!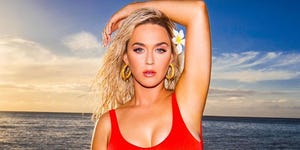 Last month, Katy revealed that she was pregnant and expecting her first child with fiancé Orlando Bloom. A few days later, she shared her gender preference during a performance at the Women's Cricket World Cup Final in Melbourne, Australia, saying, "I hope it's a girl." And it looks like Katy and Orlando might've just had some sort of low-key gender reveal celebration, cause she Instagrammed a photo of Orlando's face covered in light pink frosting, and captioned it, " 💕 it's a girl 💕." (She also tagged the location "Girls Run The World," lol.)
Katy previously opened up about the pregnancy in an interview with SiriusXM's Mikey Piff, saying:
Katy and Orlando both seem really excited about their future BB (he posted an adorable photo of Katy showing off her bump and captioned, "My babies blooming ❤️"), so congrats again to the happy couple!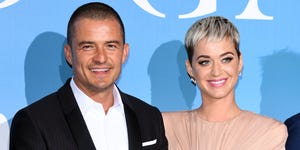 Source: Read Full Article