Frasier is certainly one of the greatest ensemble sitcoms of all time, a once-in-a-lifetime experience for any actor to have been a part of.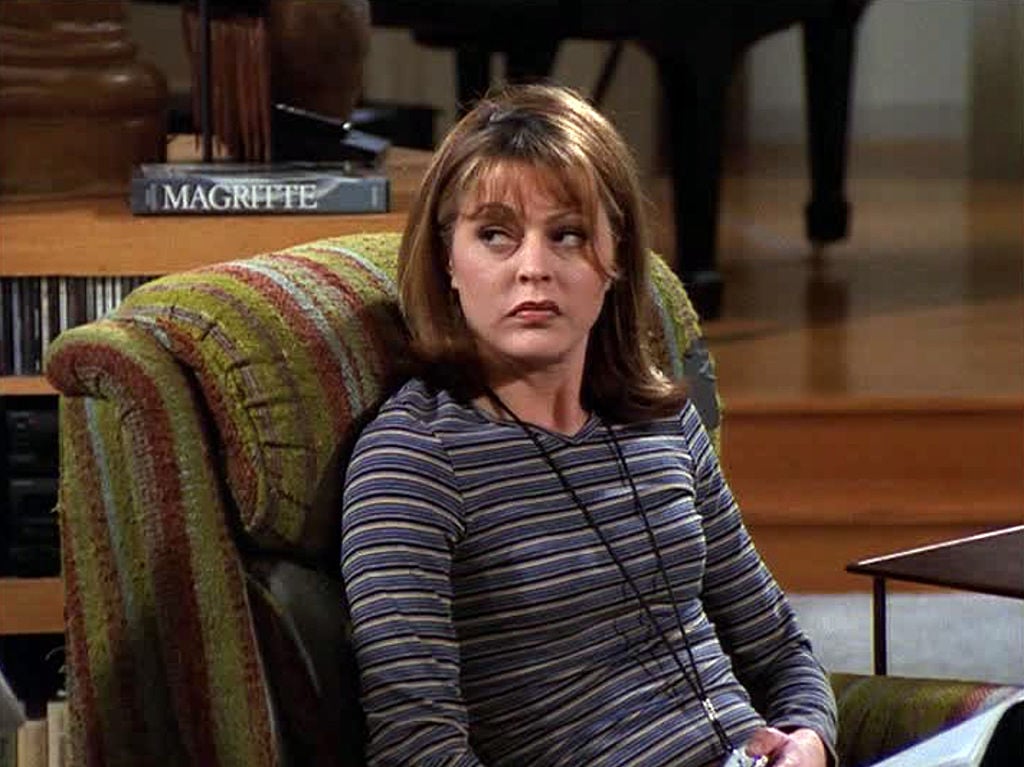 Jane Leeves played Daphne Moon, Martin Crane's British psychic physical therapist and housekeeper (as well as Niles Crane's muse) on the 1990s classic show.
Find out why the actress says the end of the show was "absolute hell," plus what her current net worth is.
'Frasier' end was not pleasant
After appearing in countless television shows in short-lived roles, Jane Leeves finally landed regular work as Daphne Moon on Frasier. The series ran from 1993 to 2004, one of the longest-running comedy series, and a hugely popular and ratings-strong sitcom to the very end.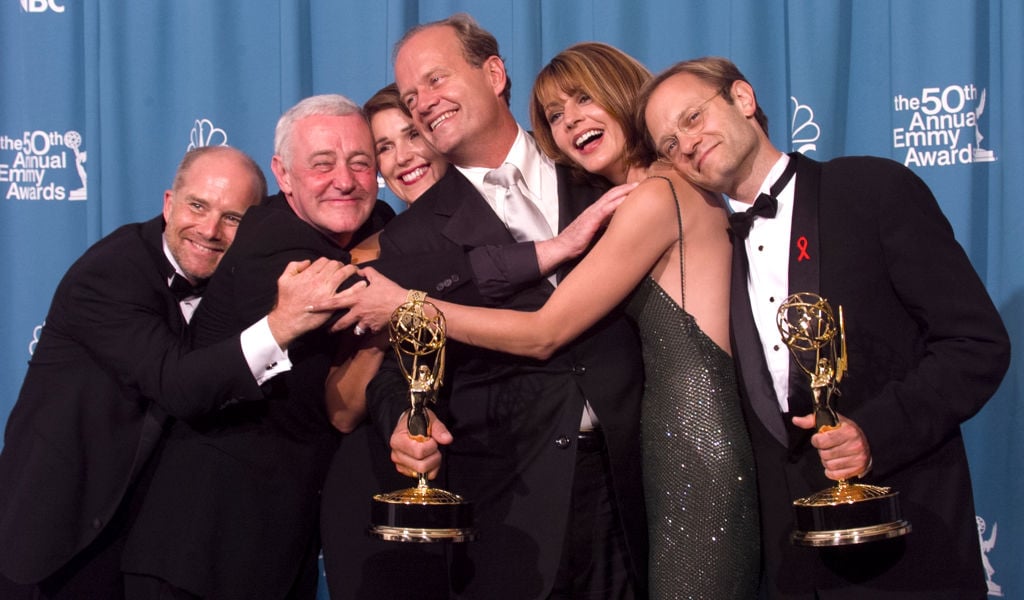 Leeves spoke with The Telegraph in 2004 about the ending of the series. For a show that ran as long as Frasier did, it seems as though it wasn't just the show that ended, it was a painful goodbye for the entire cast, who were distraught at ending eleven years of friendship and a cast with such great chemistry.
"Oh, God," she says, "the end of Frasier was absolute hell, devastating. Lots and lots of tears. Everyone was begging Kelsey to carry on, even the network, but the studios had made all their money. They didn't want to know."
Leeves' latest series keeps her on her toes
The 58-year-old Leeves joined the cast of Fox's The Resident in 2018 as Kit Voss, a corruption-fighting surgeon at Chastain Park Memorial. The Hot in Cleveland star told TVInsider in 2018 about being hired for the role as a comic relief of sorts.
"When I got the call, I was surprised," she explained. "They wanted to [add a] note to the show — not necessarily hugely comedic, but a bit of humor. And I love this character. She's assertive without being aggressive, and her greatest joy is being able to fix her patients."
She opened up to FanBolt in 2019 about actually feeling intimidated about having a regular role on a show again.
"The cast is just extraordinary. . . I was so pleased with the welcome that I got. When I first got on the set, Bruce Greenwood [who plays Randolph Bell on the series] came running up to me and gave me a hug. I told him, 'I am so scared to be on this show with all of these serious actors, I'm used to doing comedy.' "
"And he said to me, 'you aren't going to take this seriously!' And that sort of broke the ice. I have been having a blast on the set."
Leeves' net worth and where a 'Frasier' reboot stands
Leeves' net worth is $16 million, according to Celebrity Net Worth.
"There has been, as far as I know, no talk," she told Us in 2019. "But then I hear some people say there has been talk. I honestly don't know. I think that there are some camps that think that that's not a good idea."
"They don't want that legacy messed with. Would it be Frasier if it was just Kelsey? Or would it be a Cheers spinoff? I don't know."
Read more: 'Frasier': The Cast Member Who Got the Most Fan Mail
Source: Read Full Article