Nipsey Hussle died nearly a year ago, but the Grammy-nominated star lives on. He is the subject of a new documentary, The Mysterious Murder of Nipsey Hussle, that examines his life and the circumstances surrounding his tragic death.
The documentary features interviews from people who knew the slain rapper best — from his family and friends to fellow gang members. Among them is a former gangster who gave his unfiltered opinion on why Hussle was murdered.
He claimed the Victory Lap artist was killed for "forgetting the rules" and allegedly making disrespectful comments toward his alleged shooter just moments before his death.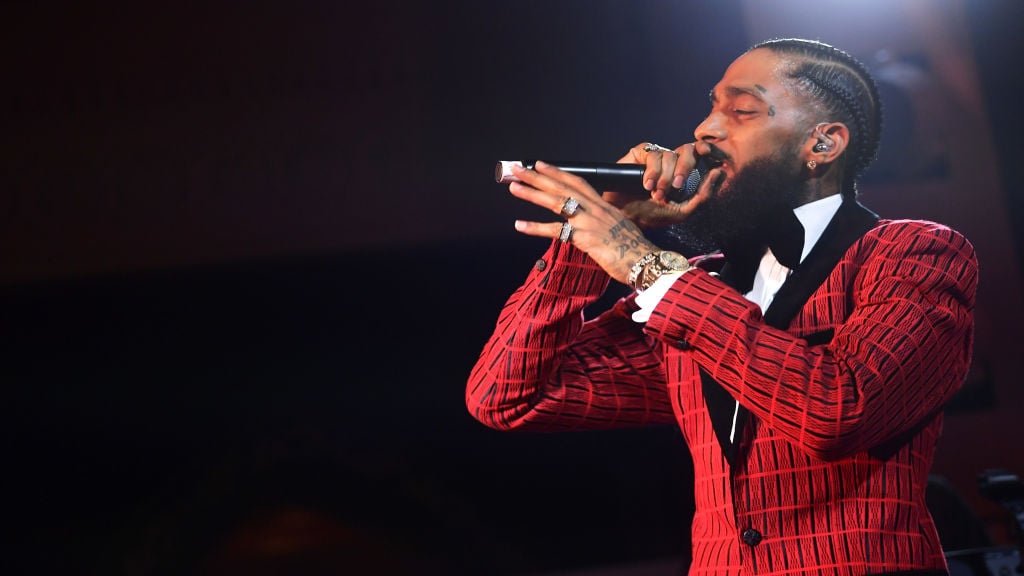 A look back at Nipsey Hussle's murder
The shooting happened on March 31, 2019, when Nipsey Hussle was outside of his Los Angeles-based retail store, The Marathon Clothing. Not long after he arrived, a man approached him and began talking to him, per The New York Times.
The Los Angeles Times reports that the men — both of whom were linked to the Rollin' 60s gang — talked for four minutes. At some point, the conversation turned to the topic of "snitching."
"Apparently, the conversation had something to do with [Hussle] telling [the man] that word on the street was that [the man] was snitching," a law enforcement official said in the report. "The conversation wasn't particularly intense. It wasn't particularly belligerent."
According to NBC4, a witness noted that Hussle had been trying to warn the man, urging him to "take care of that." But law enforcement officials say that he did not take it that way. They allege that he left and returned with a gun before firing several shots that ultimately killed the rapper and community activist. Hussle was just 33 when he died.
Sources speak on Nipsey Hussle's death in the BBC documentary 'The Mysterious Murder of Nipsey Hussle'
A former gangster named Sedrick opened up in the documentary and called Hussle "stupid" for not better protecting himself.
"Nipsey was stupid, he was stupid. He didn't have, his gang didn't protect him and they wasn't going to protect him when he got that money," he said (via The Daily Mail).
"It's too risky, there's too many dudes that aren't gonna like you… Nipsey for one, he should have never been at that store without security. He thought he was untouchable," Sedrick continued.
He also criticized Hussle for allegedly calling the shooter a snitch, saying it's one of the worst things you could call someone in a gang.
Another gang member chimed in, adding, "It's the equivalent of being called a child molester, that's the level that's on."
A law enforcement source agreed and echoed those sentiments.
"You don't disrespect somebody, he talked down to him, he was making accusations about him," the source shared. "The guy was upset and he came back and he shot him, which was not uncommon. You don't disrespect people… that's the law of how gang members work."
There are conspiracies surrounding Hussle's death
Even though police have arrested the man they say killed Hussle, some local residents believe he might have acted at the direction of someone else.
The Daily Mail reports that The Black Riders Liberation Party, a black power group, specifically, "believe Nipsey was killed by the government for encouraging the community to fight oppression around them." But you'll have to check it out yourself for the full scoop. The documentary can be viewed now on BBC iPlayer.
Read more: Why Aren't Khloé Kardashian and Nipsey Hussle's Girlfriend Lauren London Friends Anymore? 
Source: Read Full Article