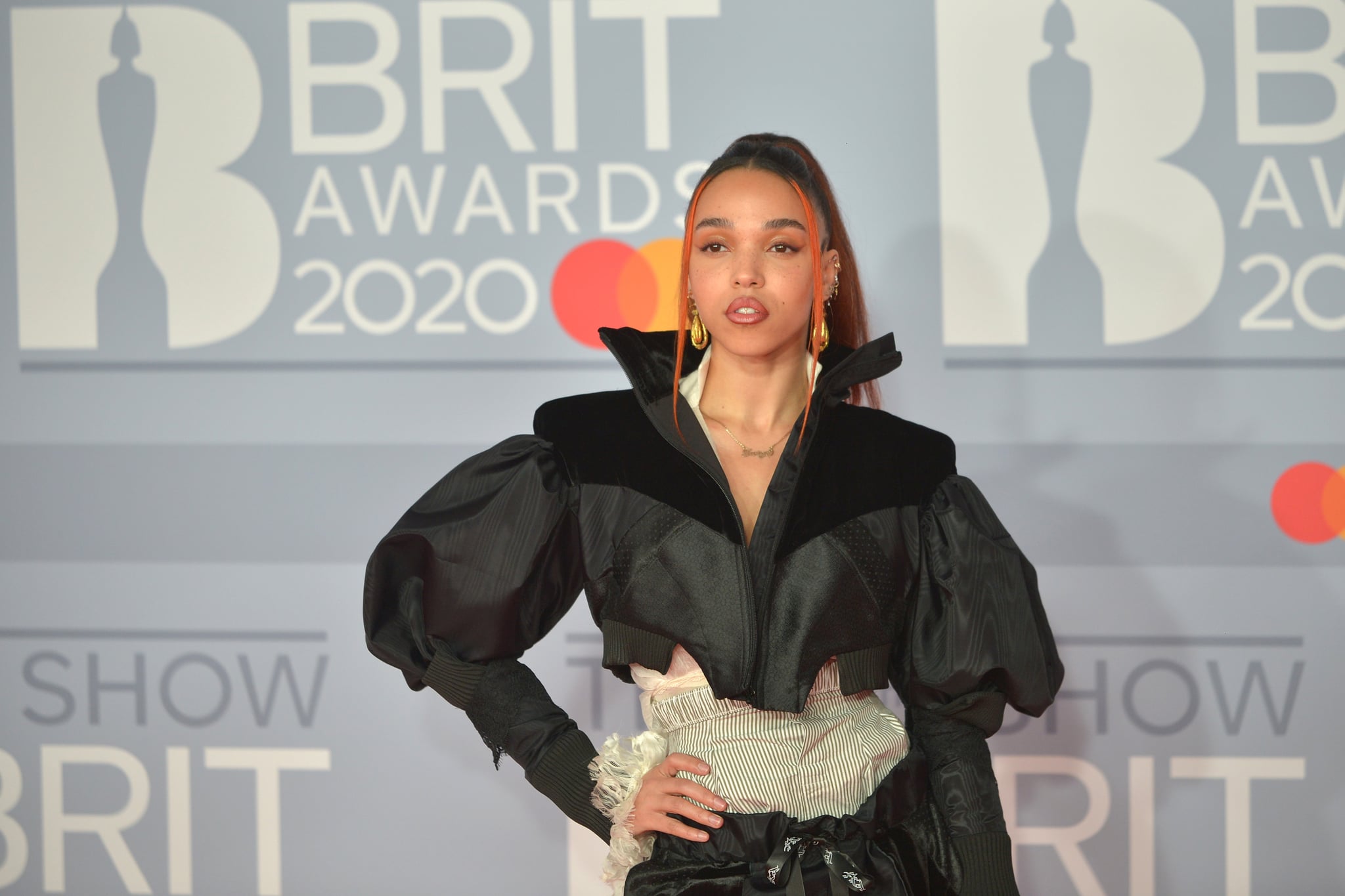 Singer FKA Twigs has filed a lawsuit against Pieces of a Woman star Shia LaBeouf, alleging the actor subjected her to "relentless abuse," including sexual battery, assault, and infliction of emotional distress. The New York Times broke the news on Dec. 11, revealing numerous examples of the alleged abuse detailed in the lawsuit, including an incident in 2019 where LaBeouf reportedly assaulted Twigs outside of a gas station during a road trip.
In both the lawsuit and an interview with The New York Times, Twigs, born Tahliah Barnett, stated that her aim in suing LaBeouf is to help other women and explain how abuse can happen to anyone, regardless of their socioeconomic status. "I'd like to be able to raise awareness on the tactics that abusers use to control you and take away your agency," Twigs told The New York Times. "What I went through with Shia was the worst thing I've ever been through in the whole of my life. I don't think people would ever think that it would happen to me. But I think that's the thing. It can happen to anybody."
Twigs, who filed the lawsuit in Los Angeles Superior Court, dated LaBeouf for a year after they met on the set of Honey Boy in 2018. The musician alleges that LaBeouf earned her trust during the early stages of their relationship with "over-the-top displays of affection" before becoming abusive. She accuses the actor of knowingly giving her a sexually transmitted disease, isolating her from her professional circle by convincing her to stay with him in Los Angeles, and emotionally manipulating her to seed doubt against her creative team. According to The New York Times, Twigs recounted an occurrence in spring 2019 where she was packing to leave LaBeouf, and he turned up unannounced. He "violently grabbed" her, picked her up, and locked her in another room, where he yelled at her. Her housekeeper serves as a sworn witness to said incident.
"The whole time I was with him, I could have bought myself a business-flight plane ticket back to my four-story townhouse in Hackney," she told The New York Times. She says she didn't because "he brought me so low, below myself, that the idea of leaving him and having to work myself back up just seemed impossible."
Source: Read Full Article