It appears Diddy's latest "good deed" got lost in translation and landed him in hot water with fans over the weekend!
In case you missed it, the Bad Boy Records mogul hosted a "the world's biggest dance-a-thon" on Instagram Live Sunday in an effort to raise money to benefit healthcare workers in underserved areas amid the coronavirus outbreak. The 50-year-old was joined by celebs who eagerly supported the initiative including Jennifer Lopez, Alex Rodriguez, Megan Thee Stallion, and Drake — but things quickly left went when Lizzo entered the live stream to show off her killer moves!
The whole point was to dance for a good cause and spread a little love and cheer, right? This all went down on Easter Sunday, after all. The Jerome singer showed her support by twerking to Moneybagg Yo's 1 2 3, but Diddy rushed to cut the music off just moments after she got started! He quipped:
"Whoa, whoa, whoa! It's Easter Sunday, let's play something a little more family-friendly."
Visibly flustered by the abrupt interruption, she replied:
"Sorry, sorry, sorry! Let's do something fun. Well, don't play that kind of… play something I can bop to."
After some quick back-and-forth, Lizzo suggested they play her hit single, Juice, instead. WATCH it go down in the clip (below):
Awkward!!
Ironically enough, hours later, Diddy didn't seem to have a problem when Love and Hip Hop alum and model Draya Michele joined the live feed to do the exact same thing! After she twerked on camera, the artist emphatically praised her:
"You killed that! I think that was one of the top performances."
Notice anything different about those responses? Fans sure did and hopped in the comments to call out the rapper for his apparent hypocrisy:
"But Lizzo was a 'no' and embarrassed????? hmmm I'm a little confused now…We need to keep the same energy- I don't like this."
"IF LIZZO CANT DO IT DRAYA CANT DO IT EITHER"
"Ok… i get annoyed with lizzo sometimes but bruh, this was simply unfair."
Ch-ch-check out how differently things went down with Draya (below):
Here comes Diddy's defense!
The artist born Sean Jean Combs went back on his Insta Story to clarify his actions, alleging he cut Lizzo off because of the song selection and has no ill feelings towards her:
"There's one thing that I want to make clear. My queen, my sister Lizzo, when I stopped the music it was 'cause it had a lot of curses in there, not 'cause she was twerking. She's one of the best twerkers in the world. Let's keep that clear. It wasn't about twerking. You're allowed to twerk on Easter. There was a lot of cursing in the record. And I don't need child services knocking on my door right now, you understand? So that's why I stopped the record. Lizzo, we love you and everybody stop looking for the negative, look for the positive!"
He delivered the message alongside his sons in the clip captured here:
Well, here's one thing to consider. For those who might not recognize the track Draya danced to, it's Back That Azz Up by Juvenile, which doesn't exactly help Diddy's point since it's full of profanities (albeit, some censored), too.
But Lizzo went ahead and reposted the "apology" on her IG story, so, is it safe to say there was no harm done? What do U think, Perezcious readers?? Did the rapper get away with some subtle body-shaming or were people too quick to jump on the negativity train?
Sound OFF with your opinions in the comments (below)…
Related Posts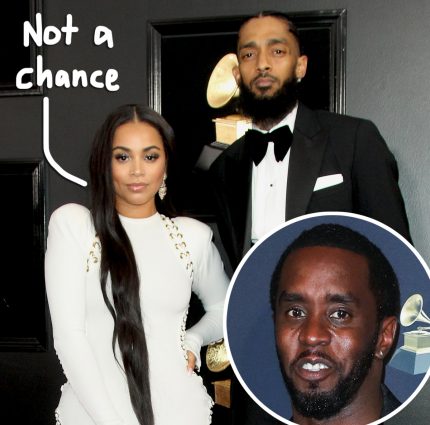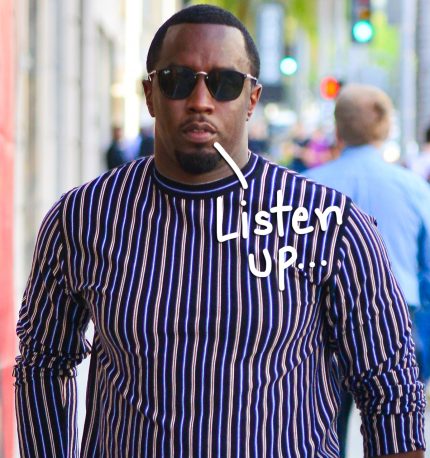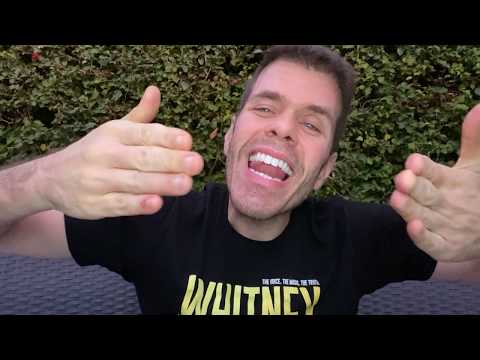 Source: Read Full Article