Scott Disick has gotten a lot of sh*t over the years for doing literally nothing, but here's the thing: Dude is a millionaire and he didn't become one without putting in some effort. Scott actually has several profitable streams of income (including Keeping Up With the Kardashians, of course) and as a result, his net worth is GIANT. Much like his facial hair at the moment!
But before we get into it, please feast your eyes on this quote from Scott in which he compares himself to Martha Stewart: "I actually do work, not just appearances and social media and events. I want to take it one step further, build my own furniture.…Like a modern-day Martha Stewart."
Cool.
Let's Start With His KUWTK Paycheck
Tragically, Scott's income from KUWTK hasn't been disclosed, but we do know that the Kardashians reportedly signed a $150 million deal to take their contract through 2020. And we also know that Scott's time doesn't come cheaply. He reportedly turned down Dancing With the Stars because they wouldn't pay him $500,000 for the season, so chances are E! pays him *at least* that much for signing his life away to Kris Jenner.
He Made Major Money From Nightclub Appearances
He might not want to be known for it, but the fact is Scott spent a lot of time doing nightclub appearances back in the day. According to a GQ article circa 2016, Scott made anywhere between $80,000 and $250,000 for just showing up and having a good time at events. To which I say: What am I doing wrong in life?
He Has His Own Reality Show
Scott blessed the world with his very own Kardashians spin-off show called Flip It Like Disick on E!, and tragically, the reviews and ratings were…not amazing. It's unclear how much the network paid Scott for his valiant reality TV efforts, but the main thing to note here is that our dude is quite good at flipping real estate in real life. And he's earned a lot of money from it. For! Example! According to TMZ, Scott threw down $3.25 million for a mansion in April 2018, and then listed it for $7 million post-makeover. That's more than a 100 percent profit.
To quote The Lord himself, "Most people probably think I'm completely unemployed and I just walk around and a camera crew follows me, but my real passion is real estate."
He Owns His Own Clothing Brand
Look, I love Scott Disick and I'm happy to give him my money in exchange for expensive sweaters, but I won't lie: I'm not sure how much his new brand Talentless is contributing to his overall net worth. However, if you're in the mood to increase the balance in Scott's checking account, feel free to buy this denim hoodie: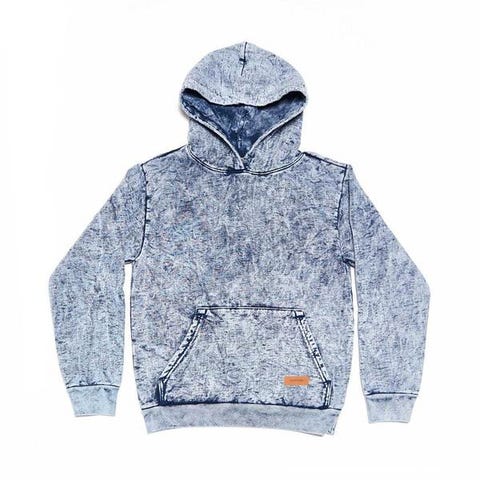 And Finally, There's Ye Olde Sponsored Content
If you follow Scott Disick on Instagram, you know he's one of the original #sponcon celebs. And it's been a true roller-coaster ride. Like, remember when he accidentally copied and pasted his sponstructions while trying to hawk something terrifying called Boo Tea Shake? Allow me to refresh your memory: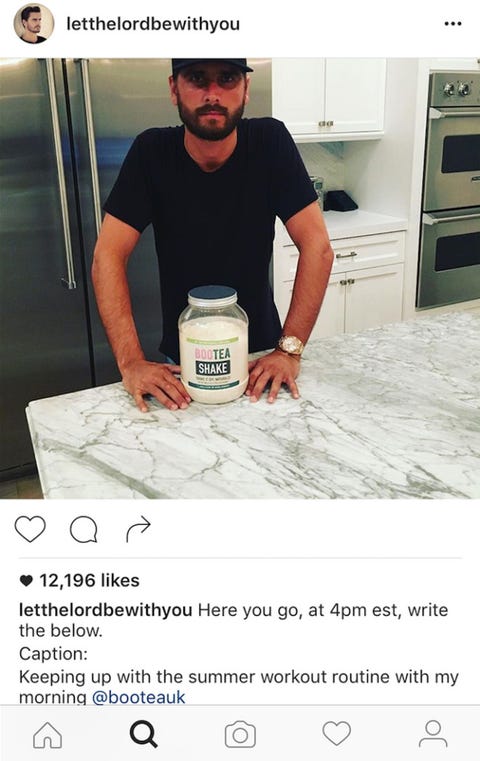 It's unclear exactly what Scott earns per Instagram—but back in 2016, Jezebel conducted a very important investigation into B-list (sorry, Scott) celebrity endorsements, and discovered that he was making between $15,000 to $20,000 for one single sponsored post. Back then Scott had "only" 13.4 million followers and now he has 23.1 million, so it seems safe to assume his price tag has gone up.
So, What's Scott's Total Net Worth?
Celebrity Net Worth reports that The Lord is worth $20 million, which makes a lot of sense. He's been on Keeping Up With the Kardashians since Day 1, was an early participant in the illustrious world of celebrity #sponcon, has flipped some major real estate, and has his own business. So everyone who still thinks he "doesn't work" can step to the left.
Source: Read Full Article