After two years, Drake finally chose to share photos of his son, Adonis, with the world. Taking to his Instagram page on March 30, 2020 the "Right Hand" rapper wrote a mini-novel about connecting to your inner self. He also surprised and delighted fans by sharing not one, but five photos of his son, Adonis Graham. Up until this point, Drake has been notoriously tight-lipped about his son, but now it seems as if he's ready to show him off to the world.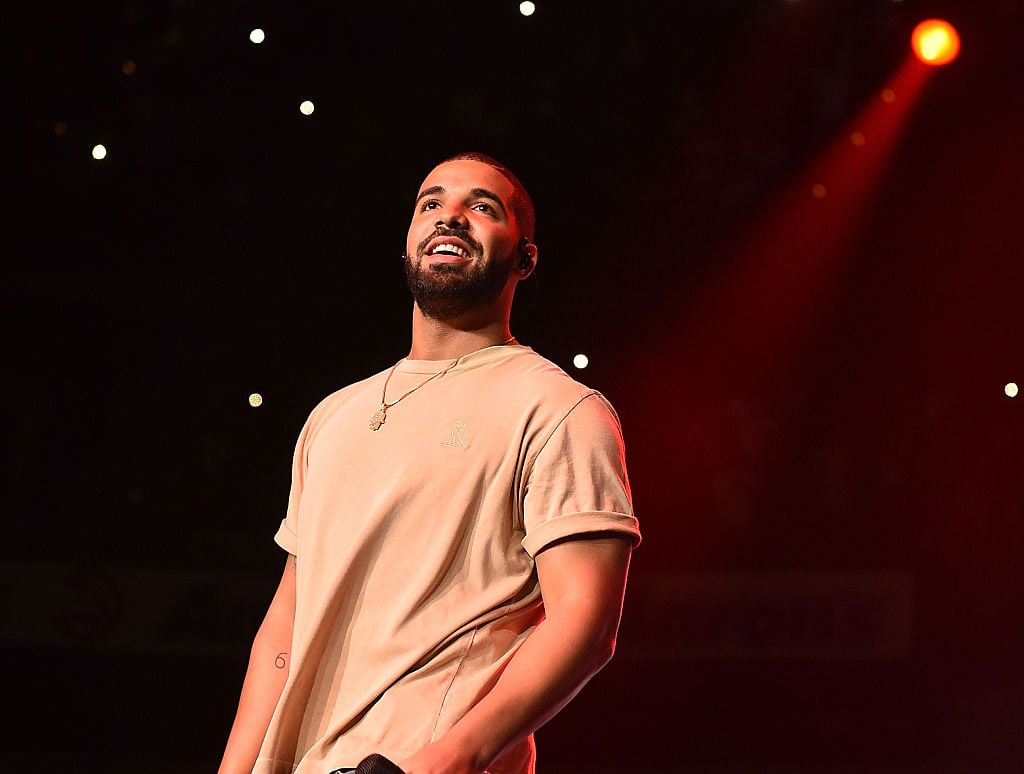 The world has known about Drake's son for quite some time now. However, the 33-year-old Canadian has been not been very forthcoming about him. Some Drake fans speculated that he wanted to ensure his son had privacy from the world. As the rapper has millions of fans and critics, they felt that Drake wouldn't want to expose someone so young and vulnerable to the world.
Drake has kept his son from the public eye
Drake himself has also admitted that part of the reason he didn't introduce his son to the world was because of DNA tests. According to the "Make Me Proud" artist, the first DNA test got damaged in transit and he wanted to make sure Adonis was really his before sharing him with the rest of the world. Still, even after Drake got two additional DNA tests that confirmed Adonis was, in fact, his, he still made the choice to keep him from the public eye.
Of course, Drake isn't the first celebrity to shield his child from the media. Other celebrities take similar precautions to ensure that the world has zero photos of their children. It is seemingly a protective measure so their children can lead normal, healthy, happy lives. Though Drake may continue to be private about his son, he did finally share some photos of Adonis to his Instagram page.
Drake shares photos of his son and baby mama to Instagram
"What is most important for you right now is to connect to your own inner light. This will create the biggest opening of all. Trust that you have all of the power within to make this happen, and in order to do that connect to the people and things that bring you a lot of joy," Drake began in the caption of a slide show of photos featuring himself, his son, his mom, and the mother of his child, Sophie Brussaux.
The rapper continued on to share how much he missed his son and was excited for the day that they could be reunited. "You have the biggest heart and that is your greatest gift. It's impossible to always control your surroundings, but when you shift the focus to how you want to feel, everything will conspire to assist you. I love and miss my beautiful family and friends and I can't wait for the joyful day when we are all able to reunite. Until then please keep your lights on,🤍" the Degrassi: The Next Generation alum concluded.
Fans think Adonis looks like Drake's mom
Of course, the first photos of Drake's son captured the attention of many. Fans marveled over Adonis' curly blonde hair and bright blue eyes. Other fans couldn't help but notice that the toddler bears a striking resemblance to Drake's mother. "He looks like drakes mom, wow," one fan on Twitter wrote. "Drake's son is his mum," another person added in agreement.
"He is so cute. He has Drake's features but looks like Drake's mom for sure!" someone said of Adonis' paternal grandmother. "He looks just like Drake's mom. He's just showing recessive genes as opposed to dominant genes. Could change w time tho," another person added. It's not uncommon for kids to favor their grandparents, but as Adonis is so young, it's hard to say with any certainty how much longer he'll look like his grandma.
Source: Read Full Article