Honestly, I was starting to wonder WTF was going on with Miley Cyrus and Cody Simpson! Despite the fact they they've been cooped up in a house like the rest of us non-famous people, Miley and Cody have been awfully quiet these days—minus that cute little six-month anniversary tribute—probably because Miley's been busy at work with her Bright Minded IGTV show. (And because Cody's been promoting his upcoming poetry book, Prince Neptune.) But because these two can't stay inconspicuous for long, they did *just* the thing to get everyone's attention again.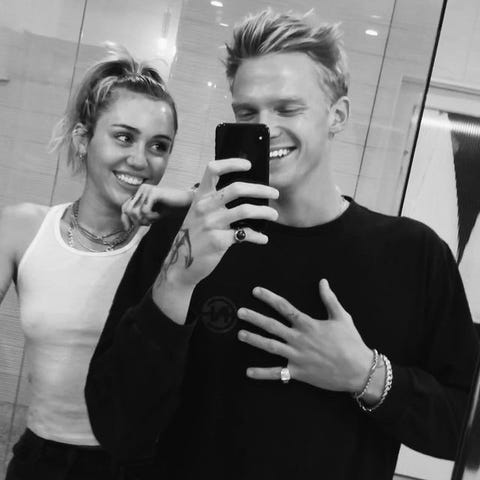 On Instagram yesterday, Cody teased his fans by asking them if he should buzzcut his head. 4Oceans, a company that sells bracelets and collects a pound of trash from the world's oceans for each unit sold, chimed in and suggested Cody should buzz his hair for a good cause (i.e. theirs). And surprise! Cody did exactly that—he got his hair shaved by Miley and documented it all on Instagram, because why not?
Since I know you're just itching to see footage of hairless Cody, please check out the video of Miley creating his buzzcut, below:
After Cody posted this vid, he gave fans a proper look at his shaved head and shouted out 4Oceans in his Instagram Stories.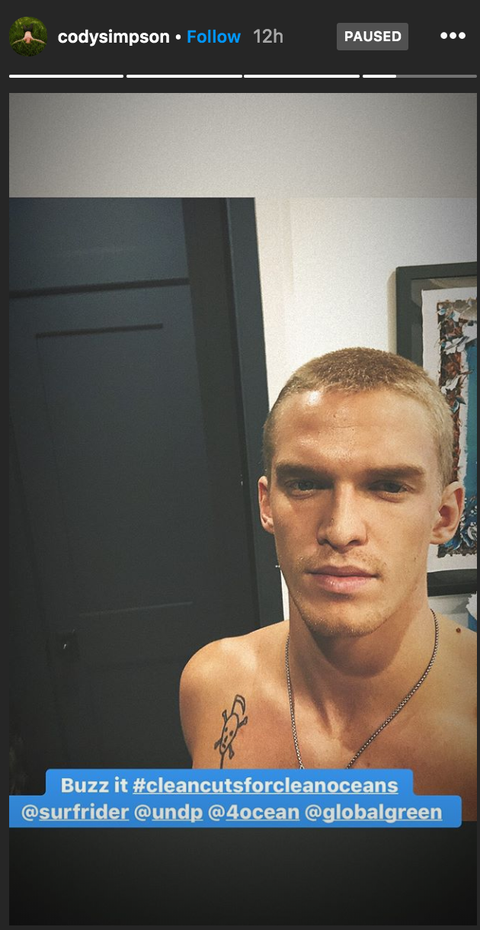 IDK about you, but I personally think this is a welcome change from the usual floppy blonde hair. Plus Cody doesn't have to worry about his hair fitting properly underneath fedoras and beanies anymore. Win-win.
Source: Read Full Article