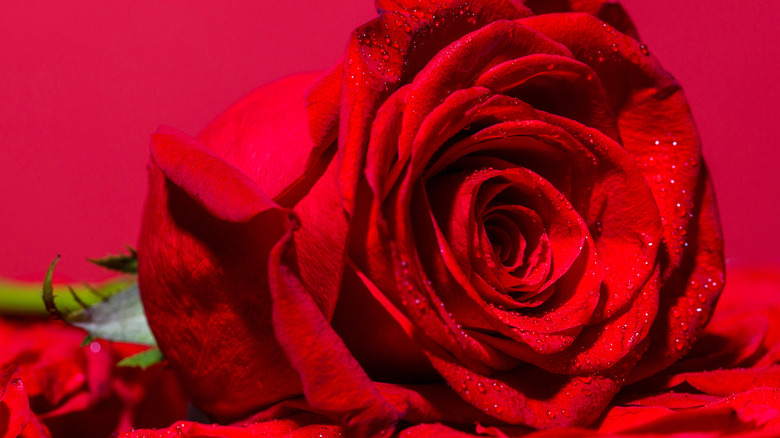 Over the years, "The Bachelor" has brought together many couples, delivered more than its share of high-intensity scandals, and introduced the public to some unforgettable figures. The show is endlessly entertaining, but let's face it — "The Bachelor" doesn't always get it right.
When it comes to selecting the next in line for a chance at love, many fans think the reality franchise has made some slip ups. The most dynamic and interesting contestant from a season, often the runner-up or fan favorite who gets eliminated too soon, is given the chance to come back and star in a season of their own — but sometimes, the producers make a decision that doesn't pan out well (we're looking at you, Pilot Pete). 
Bachelor Nation knows there are a couple of contestants who have been passed up on the opportunity to have incredible seasons of their own. Here's who die-hard fans want to see grace their screens for another chance at true love with their own group of eager singles vying for those coveted roses.
Bri Springs was one of the most interesting women on Matt James' season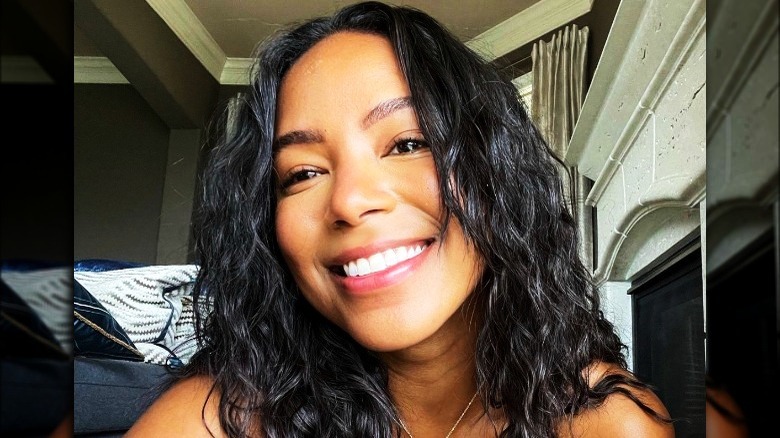 Bri Springs was a promising contender early on during Matt James' season of "The Bachelor." She was the first contestant to meet James during the limo entrances, and she scored the first one-on-one date with James. The two had a lot of promising chemistry, although fans noticed that she got limited screen time as the show progressed. Her segment was even edited out of "After The Final Rose," leaving fans with little follow up on her life after the show (per ScreenRant).
So why would Springs make an excellent bachelorette? Her adventurous, fun-loving personality makes her a magnetic choice. Like James, Springs is biracial and it's clear that the franchise is in dire need of diversity after the drama surrounding James' season. She's also got a lot of life experience to draw from.
According to her "Bachelor" bio, Bri "was raised by her mother and grandmother who made countless sacrifices to give her a fighting shot at having a successful life. For this reason, Bri has always outworked everyone around her because she learned early on that everything in life was earned not promised" — sounds like the franchise could really use someone like her at the helm. Her story sounds like it would make excellent groundwork for a new season with more meaningful connections, so here's hoping we see Springs as the leading lady soon.
Joe Park's sweet, soft-spoken ways stood out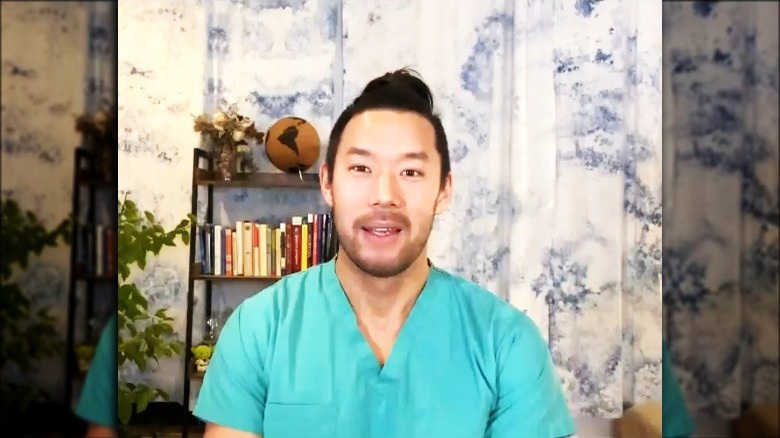 Fans fell so hard for Joe Park that they're campaigning to see him back on their screens. The anesthesiologist may not have gotten much attention from either of the leads — Clare Crawley or Tayshia Adams — in "The Bachelorette" Season 16, but viewers were truly taken by him and took to social media to make their feelings known. Park's sweetheart ways, combined with his background as a doctor and triathlete, made quite the impression.
"Dear Bachelor producers, roses are red, veins are blue, Joe the anesthesiologist, for Bachelor 2022," one fan beautifully weighed in with a tweet liked by over 4,000 people.
The fans' love of Park was heard and it was announced in March 2021 that he'd be a contestant on Season 7 of "Bachelor In Paradise." That gives more fans opportunities to fall in love with Park's personality, possibly giving him an even better shot at a future as the leading man of "The Bachelor."
Abigail Heringer could be a history-making bachelorette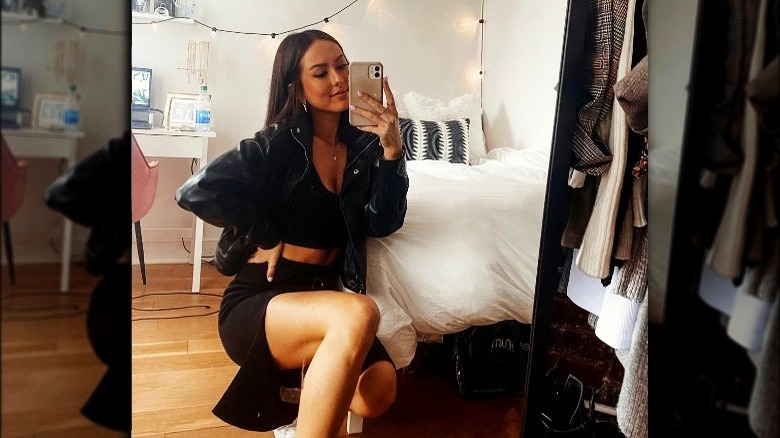 Fans fell in love with Abigail Heringer during Matt James' season of "The Bachelor" instantaneously. Heringer not only gave an amazing first impression, but it was revealed that she is deaf, making her the first deaf contestant in the show's history (per Women's Health). Heringer was born deaf and has had cochlear implants since she was 2. She had a deep conversation with James about the implications of her disability, which made fans love her even more.
"If I were to have a family, there is a really strong possibility that my kids would be deaf," she told him. She revealed that her birth father left her and her family shortly after she got her cochlear implants, making her bravery to share her experience that much more inspiring. "In no way do I view my hearing loss as baggage, but when you have what should've been one of the most important people in your life walk out, it's hard not to feel if I fully open up myself to somebody, are they going to do the same thing," she said. 
Heringer's vulnerability made her a fan favorite, and her sweet nature stood the test of time. The 26-year-old influencer has been rumored to be a contestant on the upcoming season of "Bachelor In Paradise," so we've got a feeling we haven't seen the last of her.
Mike Johnson was beloved throughout Hannah Brown's season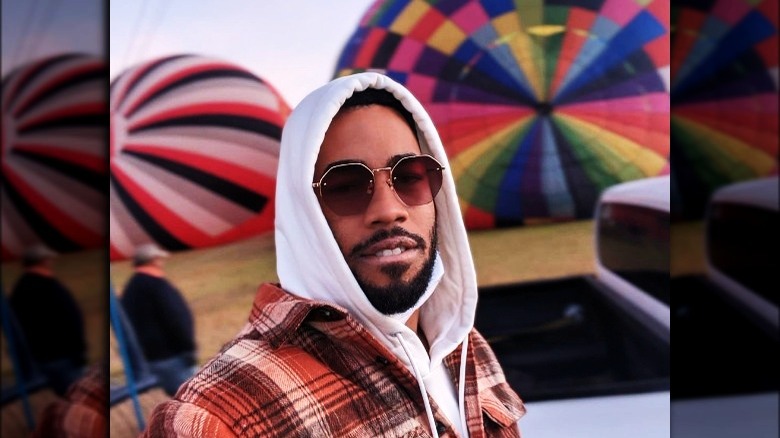 Mike Johnson was one of the most beloved guys on Hannah Brown's season of "The Bachelorette." The 33-year-old Air Force veteran was a sweetheart who truly cared for Brown, but fell short of winning her heart. Since then, Johnson appeared on Season 6 of "Bachelor In Paradise," but we've yet to get a season of "The Bachelor" with him as the leading man (per Bachelor Nation).
Since Johnson became a fan favorite in the days before Matt James' season, there was a huge push online to make him the first Black bachelor. For two years, fans have begged the network to bring him back, but Johnson said he is content with their decision not to. "I now feel at peace. I know that no human being, no individual can take my Black boy joy. Nobody can take my Black boy joy away from me," he said on his podcast, "Talking It Out," co-hosted by fellow Bachelor Nation personality Bryan Abasolo.
Johnson went on to say that he was touched by the outpouring of fan support, and that the "significance" of the moment was not lost on him. "Being [championed] by not only your peers within Bachelor Nation but then also our fanbase. That's like the coolest thing ever to me," he said. It hasn't happened yet, but never say never, especially when it comes to "The Bachelor."
Source: Read Full Article