A beautiful woman hired a P.I. and it ended up coming back to bite her? What is this, a film noir?? No, it's the story being told by an investigator who claims to have gotten involved in the extremely messy legal battle between Amber Heard and Johnny Depp.
'70s porn star Paul Barresi has in recent years made a name for himself as a Hollywood "fixer" who has dug up dirt in cases involving A-listers like Michael Jackson, Sylvester Stallone, Tom Cruise, Arnold Schwarzenegger, and Eddie Murphy. But when it came time to get the goods on Johnny Depp, Barresi says he came up short.
Video: Watch Amber Respond To Audio In Which She Admits To Hitting Johnny
The investigator told DailyMail.com he was hired by Amber's team to find character witnesses to combat the defamation case against her:
"Amber's lawyers contacted me and said you're the right man for this job, that's how they brought me in. She was emotionally spent and battered and tormented — it was a volatile relationship"
Well, all that certainly sounds accurate. But what was he doing exactly?
The Aquaman star's lawyers have stated their plan is to convince a jury Depp *was* guilty of the domestic violence Amber referred to in her Washington Post op-ed, which would clear her of defamation. It was Barresi's job to find other women who could tell Johnny they too suffered abuse at his hands.
It did not go well. Barresi told the outlet:
"I went to the US, France, Italy, Britain, everywhere that Johnny Depp roamed, everywhere he walked, I couldn't find one instance, or at least an admitted one, where he was physically abusive to a woman, smacked or beaten around, he's like an angel. Not one who said a deprecating thing."
Really? We have to wonder if Paul missed that location manager who accused Johnny of punching him on the set of the movie City Of Lies in 2018. Maybe legally he wasn't allowed to talk about it?
Lest anyone think he didn't do a thorough job, he detailed:
"I interviewed dozens of people, who knew him going as far back as three decades ago, and nobody had one bad thing to say about him. In fact, they couldn't say enough about his ever flowing outpouring of generosity and tender heart."
That sounds a lot like what we've heard as well, from friends and co-stars and ex-lovers.
But ultimately the P.I. believes what ended his tenure was not the lack of results but the volume of responses he got from Johnny's more colorful associates who had terrible things to say — about Amber.
For instance tattoo artist Jonathan Shaw, Johnny's friend of 30 years, told Barresi:
"The only thing I would be willing to help that gold digging w***e do is help load the gun she wanted to use to blow her f**king brains out."
Yeesh. Apparently there was a lot of that; Barresi notes "the people around Depp are more volatile" than he is:
"That was why Amber's frustrations grew. I don't think there's much difference between verbal and physical abuse, it does equal harm."
But when it came to Johnny…
"I wanted to stress the point that over the years based on people I spoke with close to Depp, he is without question proven himself a man who is generous to a fault. Dating as far back as the mid-nineties, he's covered legal costs, medical bills and even paid rent for his friends."
The only loose end Barresi mentioned finding was regarding a former business partner named Anthony Fox.
In the early '90s, they had been co-owners, along with others, of LA's infamous Viper Room. Fox accused Depp and others of defrauding him, even filing a lawsuit. However, before the case ended Fox disappeared in December 2001. The lawsuit continued, however, and Depp did end up having to turn over his share in the bar to Fox's teenage daughter.
It's certainly interesting to us Hollywood gossips — but doesn't exactly fit the description of what Barresi was after. That's apparently exactly what Amber's legal team said. However, he says, Amber wanted whatever dirt she could get:
"Someone spoke to Amber and she said: 'No, let Paul go as far back as he can.'"
Hmm.
What do YOU think about this private eye's not-so-private admission of his findings??
Related Posts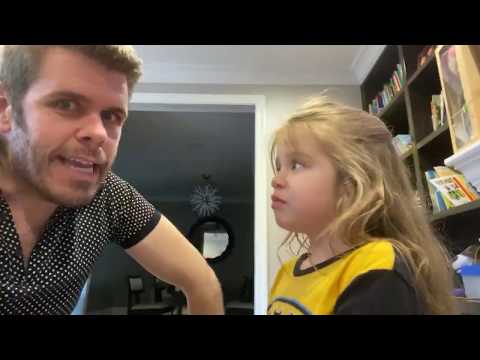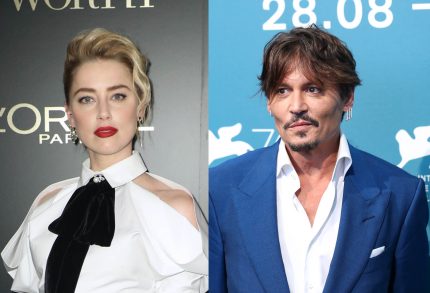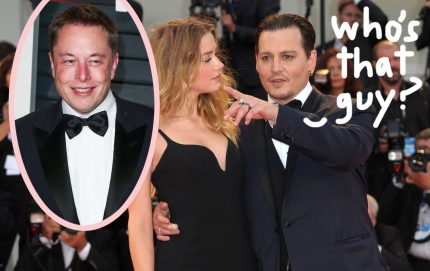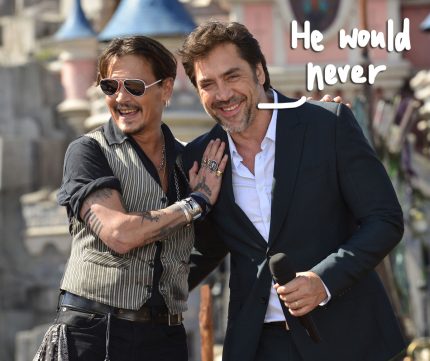 Source: Read Full Article